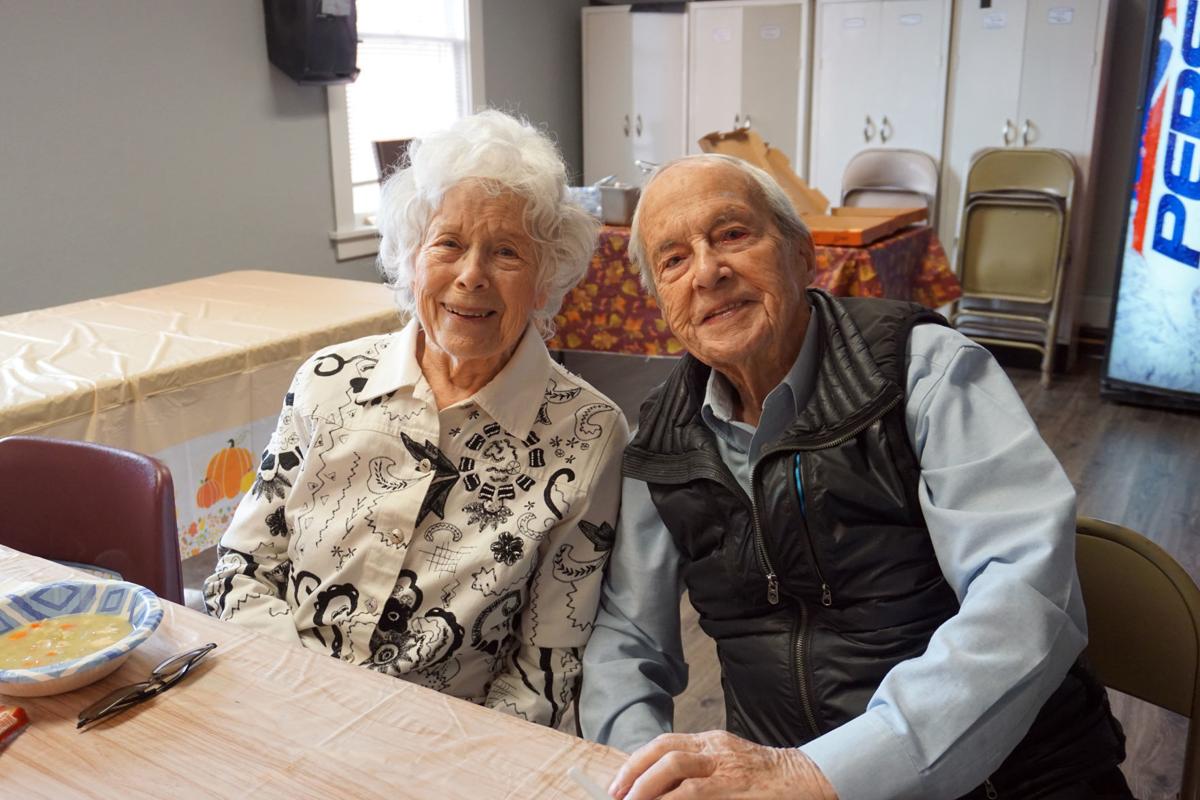 Harp and Esther Cote, longtime benefactors of the Butte Central Catholic Schools, were honored Monday for their contributions to a special-education program that school officials say is currently assisting over 20 students.
Named after one of its benefactors, the Esther (Sullivan) Cote Academic Resource Program is in its third year and provides individualized learning opportunities and support to elementary- and high-school students with special academic needs. The program is currently staffed by two teachers and is also supported by a Title I instructor.
"The Cote family has been instrumental in helping us to develop and fund this resource program for students," said Butte Central Catholic Schools President Don Peoples Jr. during a luncheon at Butte Central's elementary school, on Delaware Avenue.
The Cotes had lunch with around 10 students in the program Monday. During the luncheon, Esther Cote was presented with a bouquet of roses by two of the students. Holding back tears, Esther, along with her husband Harp, hugged the students.
Esther, in her 90s, attended school where Butte Central Catholic Elementary School stands now, back when the building was St. Joseph Grade School.
Esther said Friday she wants to thank the program's teachers, who she said are making a positive impact.
"All these kids get a good, good education," said Esther of the entire Butte Central school system.
She and Harp added that Butte Central students often receive college scholarships and that 95 percent of Butte Central Catholic High School graduates go on to college.
When asked why they've been such avid donors over the years, Harp and Esther said they're just one among many dedicated families who want to see the Butte Central school system thrive.
"We think it's very important that people care about children," said Harp.
Karla Ahlborn is the director of the Esther Cote program.
She taught students with special needs as a public school teacher for 32 years and came out of retirement to lead the Butte Central program.
"(Some students) just need that extra help," said Ahlborn, reflecting on the program.
"Some of them aren't on grade level, and we have a curriculum for them, both in math and reading," she said.
Peoples, meanwhile, said the program has grown every year since its inception.
"We just really feel blessed to be able to provide these kids the additional help that they need," he said.
Get local news delivered to your inbox!
Subscribe to our Daily Headlines newsletter.