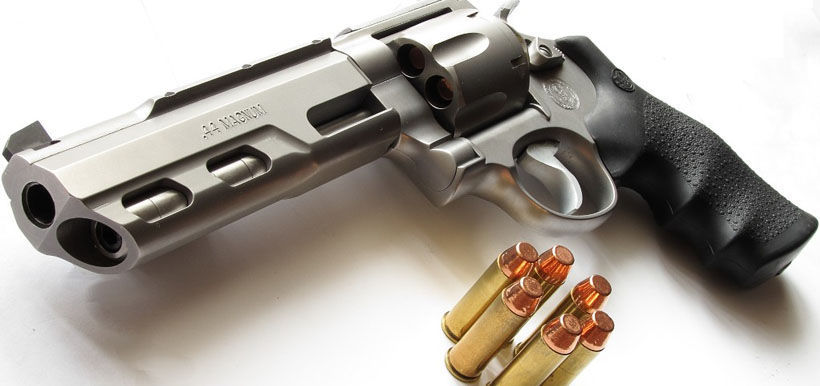 Local sheriffs are seeing a continuing uptick in applications for concealed weapon permits.
"We've seen an increase in new applications along with the renewals we get," said Butte-Silver Bow Undersheriff George Skuletich Friday.
Some officials say the world's violent climate has residents on edge and ready to arm themselves for self-protection. 
"I really see people wanting to take that self-defense stance," said Wynn Meehan, sheriff for Broadwater County.
"I think it's a benefit. Everyone has a right to protect themselves, but do it educated and cautiously," he added. 
The Lewis and Clark County Sheriff's Office had already seen a marked increase in new permits before the year's end. In 2014, it processed 666 permits. As of mid-December, the total for 2015 was already 797.
In December alone, 103 new and renewal permits were processed in Lewis and Clark County, most of those being new, according to stats supplied by the sheriff's office.  
Last week, Meehan received a dozen applications for concealed weapons permits in Broadwater County. 
"We're seeing an increase," Meehan said. "It's gotten a lot of attention with the amount of violence going on."
Meehan referred to an increase in violence locally, nationally and internationally. "I think it's just got people on edge," he added. 
In Jefferson County, the number of applications and renewals for permits became so daunting officials began having designated days to meet with applicants and review paperwork.
"It really takes normally most of the day," Jefferson County Sheriff Craig Doolittle said. "We've been having that many."
About eight months ago, the county began accepting new applications only on Tuesdays and renewals on Thursdays. 
The uptick continues, he said.  
"Overall, the nationwide climate is contributing to it," Doolittle said. "I do think people are looking at self-protection."
Doolittle encourages people to train and take weapons courses. 
"Carrying a concealed weapon is a big responsibility," he said. 
Lewis and Clark County Sheriff Leo Dutton echoed Doolittle's sentiments. 
"Concealed weapon permits are not for everybody," he said. 
"We haven't had many problems with permit holders," Skuletich said, "But if a permit holder is convicted of a violent crime, a domestic situation or whatever, we jerk the permit that day."
Applications can be made with the local sheriff's office where the interested party resides. Permits last four years. 
The requirements for applicants for concealed weapon permits include being a U.S. citizen and a resident of Montana for at least six months with a valid ID. Applicants must also demonstrate familiarity and proficiency with a firearm proved by completion of a hunter or safety course or by law enforcement or military training.
Applicants also are screened for violent criminal records or a history of mental illness. 
In Lewis and Clark County in 2015, four applications were denied. Another three permits were revoked. 
While Montana is an open-carry state, Dutton said, if a citizen were to walk down the street brandishing a firearm, others would surely question the intent. 
"It makes people nervous. They're going to call us," Dutton said. 
"Especially with today's climate with active shooters, people are very nervous," he added. 
Get local news delivered to your inbox!
Subscribe to our Daily Headlines newsletter.