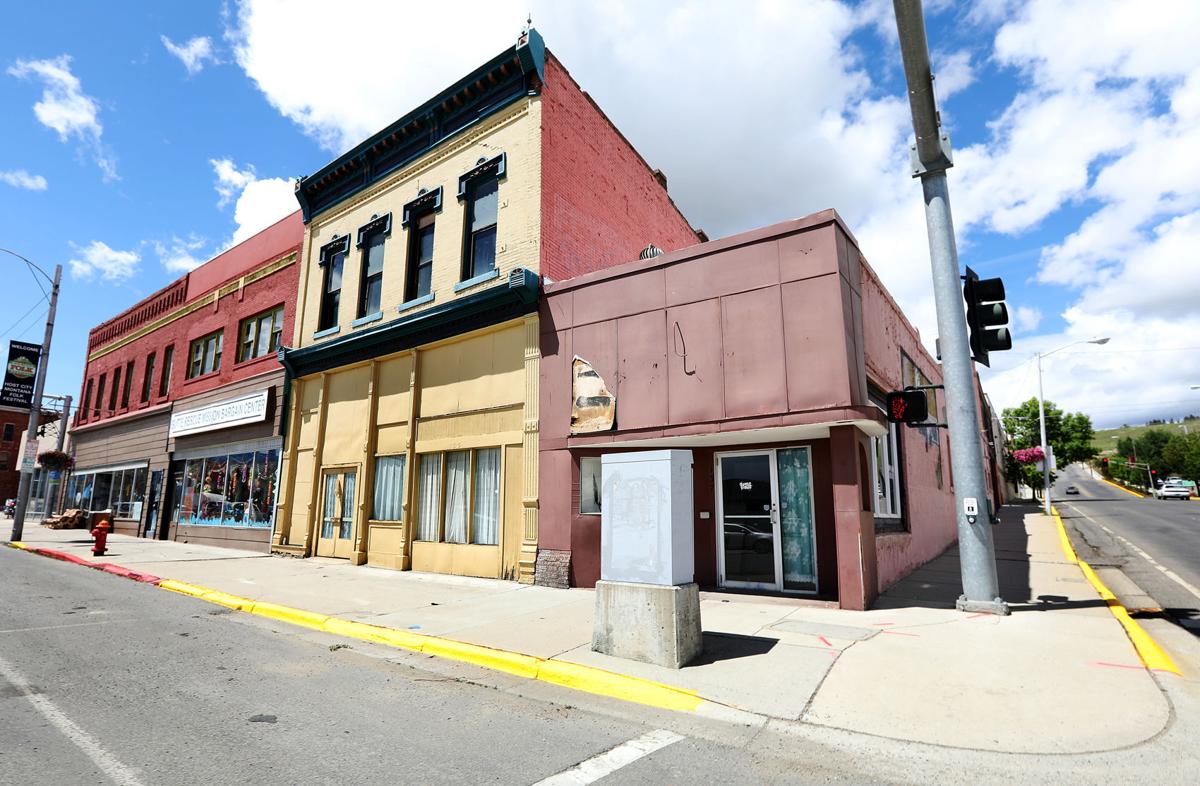 Commissioners have OK'd a settlement allowing the county to demolish a vacant, dilapidated building in Uptown Butte, but one questioned why taxpayers were getting stuck with a tab once again.
Under the deal, Silver Bow Properties will deed the building at 135 E. Park St. to the county and pay $25,000 toward demolition costs. Costs could run $50,000 to $60,000, however, so the difference would fall to the county.
County officials say the building's roof and second floor have collapsed, it has been deemed dangerous for more than 18 months and needs to come down now, and without the settlement, the matter could drag out in court for months.
The council authorized the deal on an 11-1 vote Wednesday night, and even though Commissioner Dan Callahan went along with the majority after a 25-minute discussion, he suggested taxpayers were getting a raw deal.
"Once again, the taxpayers are getting stuck with the bill from somebody who hasn't taken care of their property," Callahan said. "It is up to us as a council to figure out a way to stop this from happening."
Callahan told The Montana Standard on Thursday that the "once again" was in reference to several buildings torn down at public expense.
The most costly example in recent years was a long-vacant, four-story warehouse on Wyoming Street in Uptown Butte that collapsed in 2014.
The county said the building collapsed because the owner, Joe Lynch, neglected it and he should pay back $283,000 in taxpayer money spent to demolish it. Lynch says the collapse was due to flood damage that occurred when a water main broke during a fire at Whalen Tire in 2009.
The dispute spilled into court and in 2017, the county decided to "cut its losses" and drop its claims against Lynch in exchange for getting the two lots where the building once stood.
But Callahan noted other examples, including the Greek Café in Uptown and the Brinck's building on Front Street. Both ended up in Butte-Silver Bow's hands after the owners failed to pay property taxes, and both were ultimately torn down.
County officials pushed for tougher ways of dealing with dangerous buildings and their owners last year, Callahan noted, and commissioners enacted them into law. He said he asked for assurances then that the laws were adequate.
"Well now here we are, we're going to tear a building down and the property owner isn't responsible for 100 percent of the costs," Callahan told commissioners.
County officials, including Community Enrichment Director Ed Randall and Community Development Director Karen Byrnes, said numerous steps and considerations went into the settlement agreement and it was the right thing to do.
Byrnes, in comments to commissioners Wednesday night and the Standard on Thursday, said Silver Bow Properties received a $331,000 loan through the county's Urban Revitalization Agency and the Butte Local Development Corp. in 2014 to consolidate financing on 17 properties, including the building at 135 E. Park.
The loan would allow Silver Bow Properties to streamline financing on the properties, most of them residential, and free up cash to make improvements on them.
The URA has liens on the properties for collateral, Byrnes said, and was releasing the one on 135 E. Park as part of the settlement. But Silver Bow Properties is making payments on the loans, she said, and this move didn't relieve them of those obligations.
Byrnes said the URA worked with Silver Bow Properties in trying to market the building on Park Street and talked with developers about trying to save it, but it wasn't financially feasible.
Silver Bow Properties, in a text to the Standard on Tuesday, said it acquired the building with "hopes and dreams of being able to save her," but things in their lives changed and the market "had yet to reach a point where the project is feasible."
But the text also said the county was unwilling to give it time and insisted "we either give them the property and a bunch of money" or they would seize and demolish it.
Randall told commissioners that in the end, the county could either take the case to court and prolong matters or reach a settlement and demolish the building. They chose the latter option for public safety reasons, he said.
"Everything is not always going to be perfect," he said. "I believe the government is here to take care of things that others just can't."
He said new or revised ordinances on dangerous and vacant buildings did strengthen enforcement and were being utilized in other cases, but the county was years behind and preservationists have opposed tougher laws. But some are on the books now, he said.
"There are a lot of properties that are vacant and in horrific disrepair so I think that we should continue to do what we're doing," he said.
Callahan said Thursday that he went along with the settlement because if the fate of the building ended up in court, it could interfere with positive initiatives in that area of Uptown, including the planned $35 million Praxis Center health-care training facility.
But he also said the ordinances don't seem to have the teeth and taxpayer protections that backers touted.
"It's frustrating to me," he said. "You never hear this happening in other towns."
Get local news delivered to your inbox!
Subscribe to our Daily Headlines newsletter.