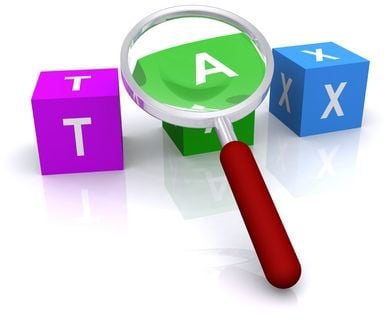 Registering your car will be a little more costly starting Jan. 1 when a new 3-percent administrative fee kicks in, and those with fancy motor homes or other high-priced vehicles will pay a lot more because of Montana's new "Ferrari tax."
There's no need to fret on the latter category unless those vehicles are valued at $150,000 or more, but county officials want everyone to know about the upcoming fee increases.
The higher fees are already reflected on registration renewal forms being sent out this month, said Butte-Silver Bow Treasurer Lori Baker-Patrick.
Montana lawmakers raised the fees this past session in hopes of raising about $25 million over the next two years to provide funding for the Division of Motor Vehicles and Highway Patrol without relying so heavily on state gasoline taxes.
They increased the gasoline tax, too, to generate more revenue for road and highway work. This past July 1, the tax went up 4.5 cents per gallon of gas and 1.5 cents per gallon of diesel.
Lawmakers were considering higher gas-tax increases but decided to get some new revenue from motor vehicle fees.
On Jan. 1, a 3-percent administrative cost will be applied to all portions of registration fees except the county option fee.
As an example, the owner of a car valued at around $7,800 pays about $39 to the county. The state registration fee on that car is $107. If it has a specialty plate, that costs $20 to renew. And some owners voluntarily put $6 toward state parks.
Those fees — minus the county fee — total $133. A 3-percent fee on that is $3.99. That's on the low side of what most folks will pay because of the added fee.
A portion of the state costs is a flat fee depending on the age of the vehicle. A new car or pickup, for example, includes a flat fee of $217.
Cara Barnes, motor vehicle supervisor in the county treasurer's office, did some calculations based on median levels.
A 3-percent increase on new cars one to four years old will be $8.24 based on median levels. It will cost an average of $4.71 for years five through 10 and $2.57 on cars or pickups 11 years or older.
Registrations also include a fee for the Highway Patrol, which has gone from $5 to $10. There is a charge for temporary registration permits on new vehicles, too, which went from $3 to $19.50 in July.
An annual "Ferrari tax" or "luxury tax" takes effect Jan. 1. It tacks on an additional $825 on registrations for vehicles valued at $150,000 or more that are 10 years old or less. Those with motor homes less than 11 years old and valued at $300,000 or more will pay an additional $800.