Most of the old Greeley School on the Flat will be torn down in the coming weeks, but it's possible four classrooms built in 1917 will be saved and converted into a residential fourplex, the building's owner said Tuesday.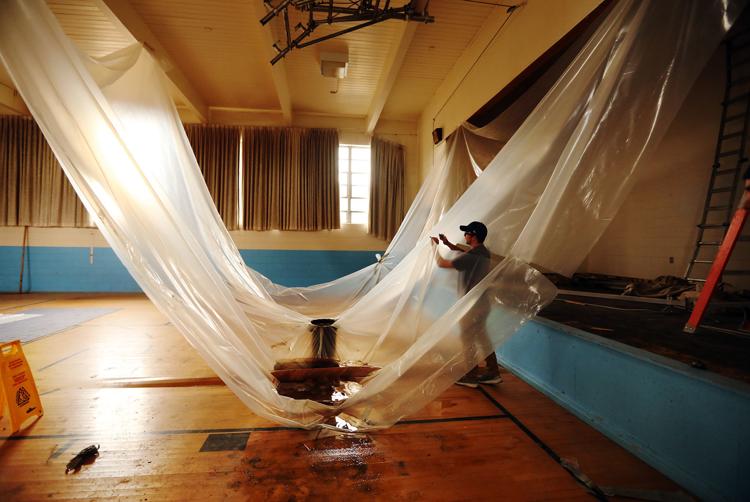 The woman behind that operation has relocated and ownership of the old school has reverted back to Doug Ingraham, who got a demolition permit from the county in April and has started initial salvage work.
Playground equipment will be removed this week, and Ingraham is working with the county Parks Department and a local Kiwanis club in trying to find new homes for it. Most of it is in good shape, he said.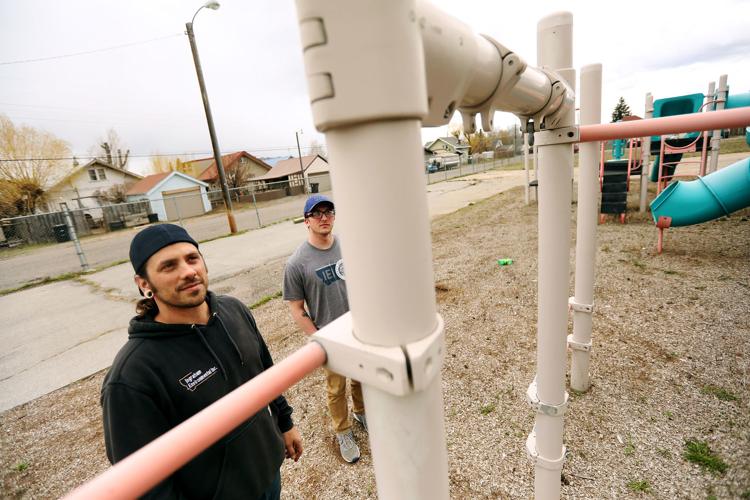 But after other salvageable items are removed, most of the rest of the building — including a gym and other add-ons made in the 1950s and early 1970s — will be torn down this summer, said Ingraham, an executive with Ingraham Environmental Inc. in Butte, which does asbestos removal and abatement among other things.
The new empty space likely will be subdivided and sold so someone can put up new homes or apartments, Ingraham said. The remaining classrooms could be turned into a fourplex. That portion has a new roof and its electrical and plumbing systems can be easily upgraded, he said.
Butte-Silver Bow Commissioner John Sorich, who went to the school years ago and still lives in the Greeley neighborhood, said he understood the decision but was disappointed.
"If it isn't savable, it isn't savable," he said. "But it has been in the neighborhood for a lot of years and was kind of its last identity in a sense, the focal point of the neighborhood if you will."
Ingraham's firm bought the building from the school district in 2015 with hopes of converting it into 16 two-bedroom apartments. It was to have a gym that could be used by tenants and neighborhood residents and a small shop that would sell sodas, snacks and limited grocery items.
But turning most of the building into an energy-efficient, remodeled structure simply could not be done and it wasn't savable, Ingraham said.
You have free articles remaining.
You're out of free articles
Sign in or create a FREE account to keep reading.
"We heavily invested in that building but couldn't find a buyer or a bank that was willing to finance the business plan," he said.
The firm did $120,000 worth of asbestos removal in the building and spent about $30,000 putting a new roof on the 1917 classrooms. In the end, the school district and taxpayers saved $120,000 in asbestos costs and $80,000 for demolition, Ingraham said.
Many demolitions in Butte need approval from the Butte-Silver Bow Historic Preservation Commission, but not this one.
Mary McCormick, the county's historic preservation officer, said one of her predecessors in 1985 determined that the old school had several modern additions and was not eligible for protections as an historic structure.
But Ingraham said he is working with Butte Citizens for Preservation and Revitalization, a nonprofit group that tries to preserve historic buildings, to salvage any worthwhile items before heavy demolition starts this summer.
Lacee Monique, a licensed medical marijuana provider, leased the building from Ingraham for several months before agreeing to buy it in May 2018. She started growing medical marijuana there the previous December.
But county planning staff gave her a "cease and desist" order last July, saying the commercial grow operation was not allowed in the area without a variance. Several residents also said a grow operation was not appropriate for the neighborhood.
Monique initially sought a variance but ultimately reached a compromise with county officials that gave her 120 days to find another location that met zoning rules. She has since moved out of the school, and Ingraham said the property defaulted back to him.
Monique probably had the cash flow to save the old school, Ingraham said, but it ended up back in his hands.
"To be honest, that neighborhood would probably best be served by some shiny new (structures) and improvements and greenery and open space," Ingraham said.
Sorich said a lot of people who went to the school still live in the neighborhood.
"I'm sure there is going to be a lot of disappointment," he said.