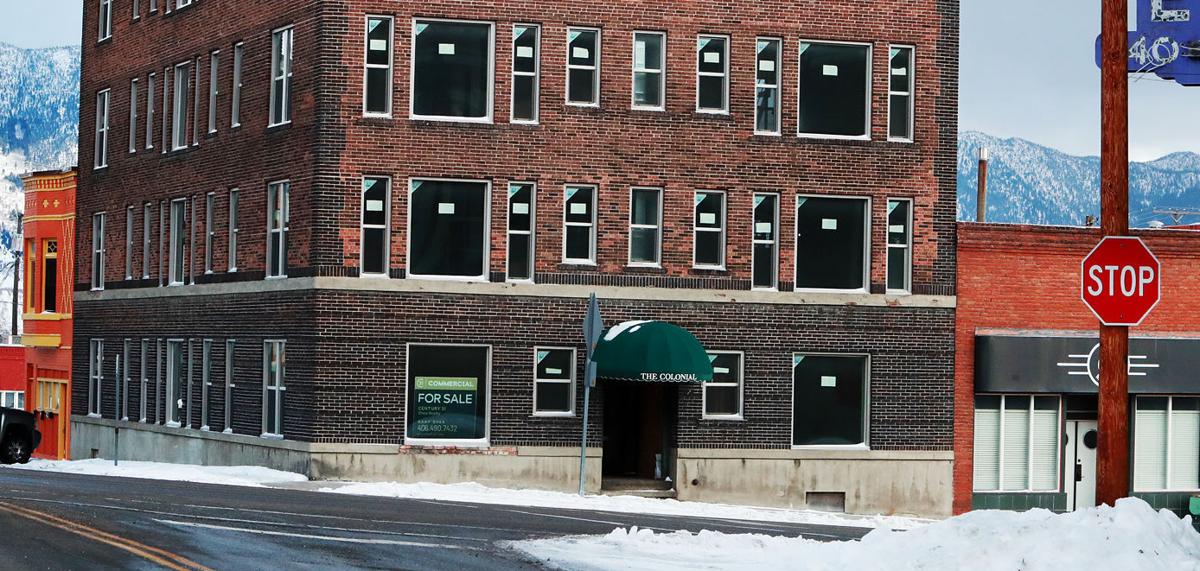 A project to renovate the four-story Colonial Apartments building on South Montana Street is being resurrected with help from $390,000 in grant and loan assistance from Butte's Urban and Revitalization Agency.
The board that oversees the URA and its tax-financing district approved a $134,121 grant for the project Tuesday, then authorized a $256,234 loan for Fred Birch, who plans to turn the building at 100 S. Montana St. into 18 apartments, including lofts in the top two floors.
The URA had awarded a $150,000 grant for a similar Colonial Apartments project in 2016, but the effort stalled and the money was never disbursed because the work wasn't done. The building was constructed in 1913 and has been vacant for many years.
Birch, who owns numerous properties in Butte, had co-partners in that project but is now the sole owner of the building and is proceeding with revamped plans that will cost more than $700,000. The previous project called for 24 apartments.
"It's exciting to bring this project back to fruition after many years," Birch told URA board members by phone Tuesday.
"I'm really pleased with what you're going to do with this building and what you're going to do for Uptown Butte with what you're going to do," said URA board member Bob Brown.
To make the project more affordable, the number of apartments was scaled back from 24 to 18 and loft units will occupy the upper two floors. That makes it a three-story residential building instead of four stories, the latter requiring an elevator due to building codes.
Birch said an elevator is an "extraordinary expense" and in 2016 put the cost at more than $250,000.
The 18 apartments will range from studios to three bedrooms and the basement and first-floor units will be ADA accessible. The basement will include a fitness room, laundry room, a lounge area and a place for people to store ski gear and other items.
The $134,000 grant will help pay for extensive electrical work and installing or upgrading plumbing, heating and fire-suppression systems. The projected total costs for all that is about $536,000 and the grant will cover up to 25% of that.
Birch is working with Glacier Bank to finance part of the project and the $256,000 URA loan will help, too. It has a 5% fixed-rate and is to be repaid over 20 years.
Birch said he expected to have necessary building permits sometime in March and if things go as planned, the work could be completed in 12 months, perhaps a bit sooner.
Karen Byrnes, who is URA director and director of Community Development in Butte-Silver Bow, said interest and investment in Uptown is growing and it was great to see the Colonial resurrected.
"This is an amazing project and for you to stick with it and put it back together — we're very excited to see it move on," she told Birch.