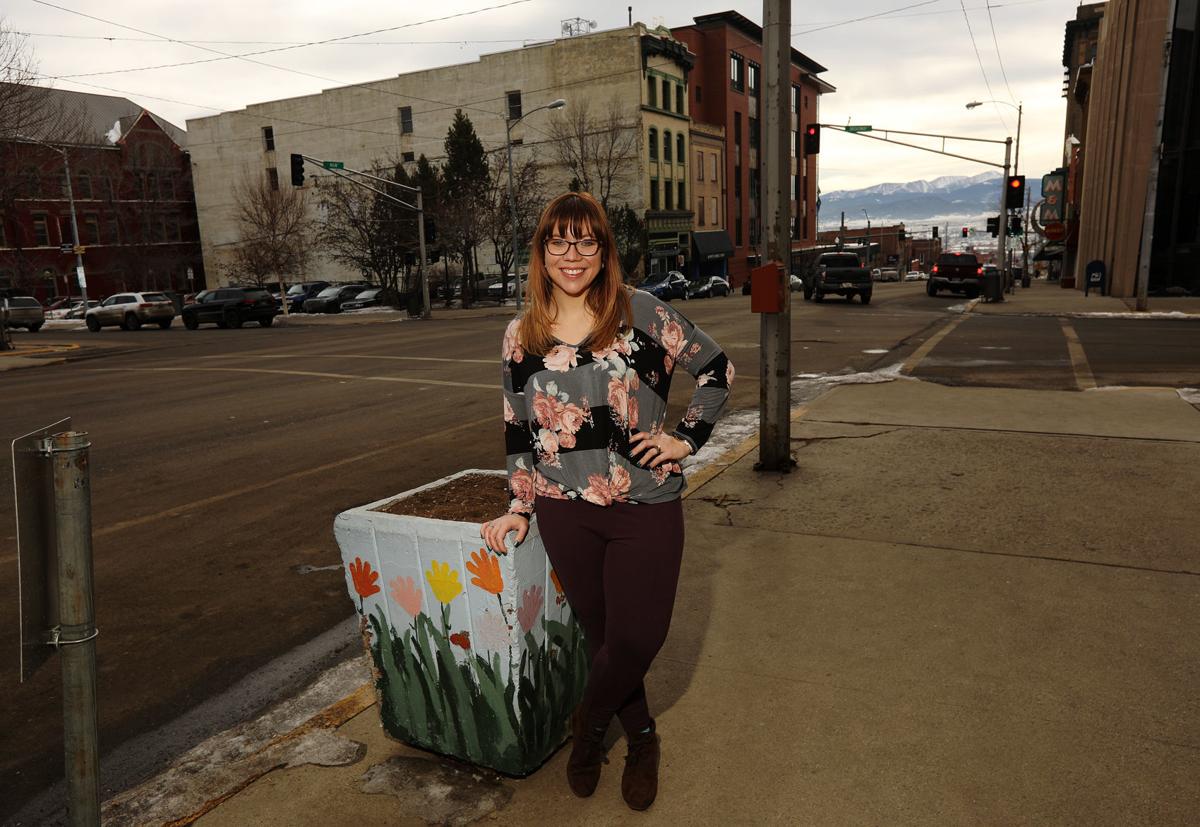 In 2017 and into 2018, Brenda Solorzano spent roughly five months meeting with communities and leaders across western Montana. Solorzano, director of the Headwaters Foundation, wanted to know what problems these Montanans faced and gaps the foundation could help bridge with funding.
"We decided that the community we are serving should have a voice in determining what issues we support," Solorzano said.
After her months-long series of meetings, Solorzano said she was presented with several funding focal points. However, most of her conversations circled back to one area with room for improvement: early childhood care and education.
This recurring talking point led to the birth of the Zero to Five initiative, a community-led effort and multi-level collaboration aimed at improving the lives of children under 5 years old, along with their families.
As previously reported by the Missoulian, Headwaters awarded six-year, $200,000 annual grants to four communities in western Montana, including Butte, to launch the Zero to Five initiative. The communities were chosen as guinea pigs because of their existing local coalitions or collaborations related to early childcare.
"Butte has a track record of bringing local stakeholders together around issues like homelessness, housing and early childhood," Solorzano said. "Butte is in a position for this initiative to be successful."
The Zero to Five initiative will have roots in roughly 16 western Montana communities, along with a virtual, central "office" to work closely with these local groups to create collaborative data, resources and guidelines for statewide use. 
According to Solorzano, the Headwaters Foundation is a health conversion foundation created when Missoula's not-for-profit community hospital was sold in 2015 and became a for-profit clinic. Solorzano explained that the $100 million from the Missoula sale is now in the hands of the foundation, which is required by state law to award at least $5 million in grant money to western Montana communities every year.
"The foundation is here in perpetuity to serve western Montana," Solorzano said.
Since the Butte 4C's, an organization that already offers a variety of support for Butte parents and young children, was chosen as the Butte initiative's anchor organization last summer, it's been in planning mode. Headwaters asks the Zero to Five leaders in each community to address school readiness, resilient parenting and healthy pregnancies, but with a particular focus on one of these areas.
In a conference room at the Butte 4C's, three of the initiative's leaders spoke about their choice to focus on resilient parenting, a term they are still working to define.
"Basically, we want to focus on creating programs that increase access to positive parenting skills," said Cass Weber, Butte's Zero to Five initiative coordinator.
Weber sat with Brenda Hergott, executive director of the Butte 4C's, and Cathy Maloney, the county superintendent of schools. The women explained that this first year of the early childhood initiative has been focused on determining what local support groups and programs Butte already has, identifying gaps in support or barriers to services, and talking with community stakeholders, including parents.
"This initiative is unique because we have enough time to really make a difference in our community," Hergott said. "We really want to engage with our parents and make as many voices heard as possible."
Hergott, Weber and Maloney said that Butte has an initiative "design team" in place, but doesn't have many specifics of the program and its reach yet. Weber explained that it's been "a lot of conversations and coffees" at this point, but the local initiative has a few public pilot projects planned for this spring as they move into their implementation phase.
Most recently at the January Butte Community Council meeting, another collaborative group the local Zero to Five Initiative will work closely with, Weber introduced council members to the in-progress website and discussed initiative progress, as planned.
The statewide project is federally funded but coordinated through the Montana Department of Health and Human Services, and aims to strengthen early childhood systems through a collaborative statewide needs assessment coupled with strategic planning to meet these needs.
Participation in the project would allow Butte 4C's to hire on a few more people to work parallel to Weber and the Zero to Five initiative, adding another layer of collaboration, Hergott explained. She also said helping with this project could put Butte in good standing to receive future grants.
The council unanimously approved Hergott's pursuit to join the state project.
"Part of the reason we received the Headwaters grant was because we've worked hard for the past seven years on early childhood in Butte," Hergott said at the January meeting. "I think we are poised to collaborate with this project, too."