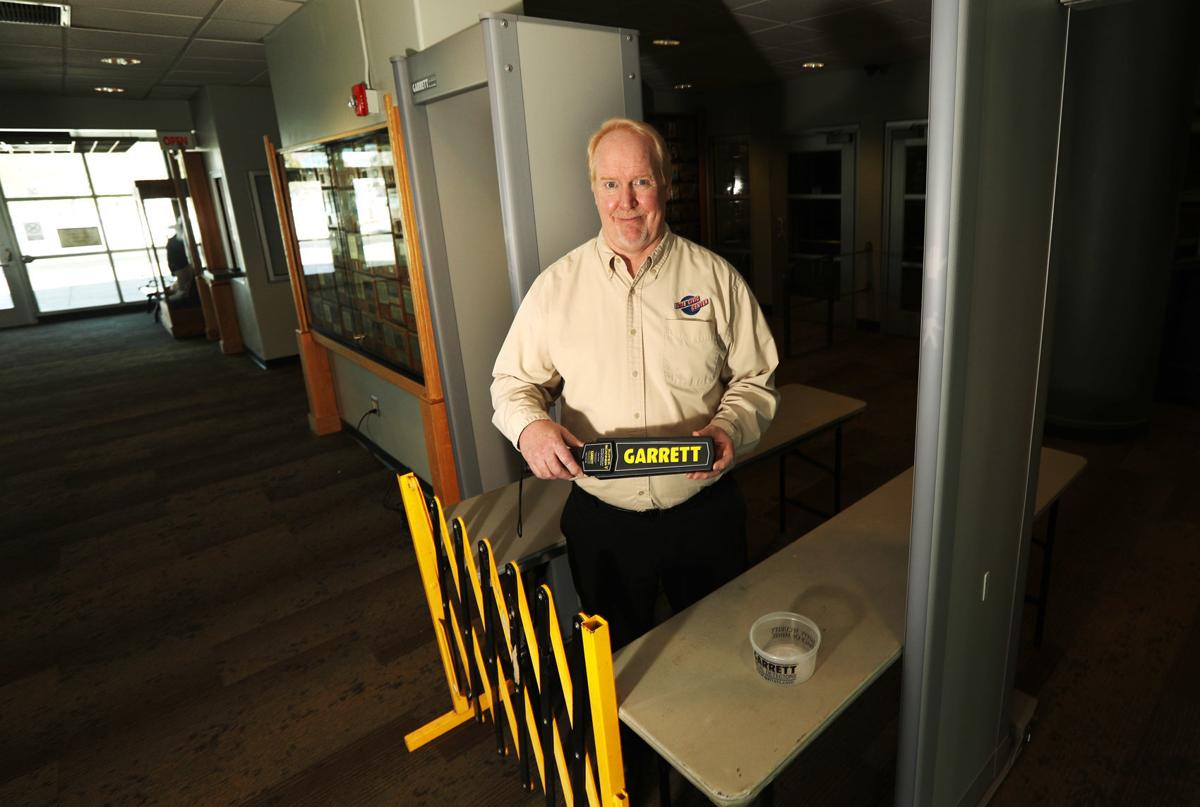 In the past, Butte residents and area visitors were able to sneak alcohol into certain venues at the Butte Civic Center.
That all comes to an end this Friday.
"We certainly never condoned it," said Bill Melvin, Butte Civic Center manager, "but we realized it was a good possibly it was happening."
And while bags, purses and backpacks had become a security concern, they were not discouraged.
The times, though, they are a changing, and starting Friday, Feb. 14, new security enhancements will be implemented for some Butte Civic Center events.
So, concert-goers, be prepared to wait in line Friday night to attend the Chris Janson concert. Before making their way to the arena, all those attending will pass through a full-body metal detector and all bags will be searched.
"This is our first time doing it, so please be patient" said Melvin, who asked that everyone leave all non-essential items at home.
But don't despair. While music fans cannot bring alcohol to the concert, alcohol will be available for purchase.
According to Melvin, the Butte Depot is sponsoring the Janson concert, which will include a fully stocked bar.
Law enforcement will also be in place.
"They will be making sure no one underage is drinking," says Melvin, "and that no one is being overserved."
Melvin explained that the metal detector will not be used at every event, but will be decided on a case-by-case basis.
Some events, including May Fair and the Hillcrest Bazaar, will be excluded.
You have free articles remaining.
"Vendors use the side doors to come in an out throughout the day,"  Melvin said, "and that's something we can't control."
Another example where security may prove difficult is the big wrestling tournament scheduled Feb. 22-23.
"We have so many people coming and going," explains Melvin, "that it would be virtually impossible."
It will be business as usual for events such as the annual Butte Chamber of Commerce.
Melvin explained that these types of events already have a liquor license in good standing, along with a catering endorsement.
"As long as they meet all the qualifications," he said, "they're good to go."
While the Civic Center manager knows the changes will take some getting used to, the new security measures were long overdue.
"The safety of our guests and employees is our highest priority and the subject of constant focus," he said.
Melvin was quick to explain that the new safety measures were not in response to any specific threat, but a need to comply with industry standards.
"These increased security measures not only help protect our residents and visitors, but also our travel and tourism industry," said Melvin, who explained that many promoters, including WWE Wrestling, have requested the changes.
Those improvements include state-of-the-art outdoor surveillance cameras. Along with the indoor cameras, the facility has now has 32.
Just inside, cameras take a picture of every person coming through that door. Security will patrol the parking lot, as well.
Melvin's goal is for everyone to enjoy whatever event they are attending at the Civic Center and that they feel safe.
"That's really what's important," he said.