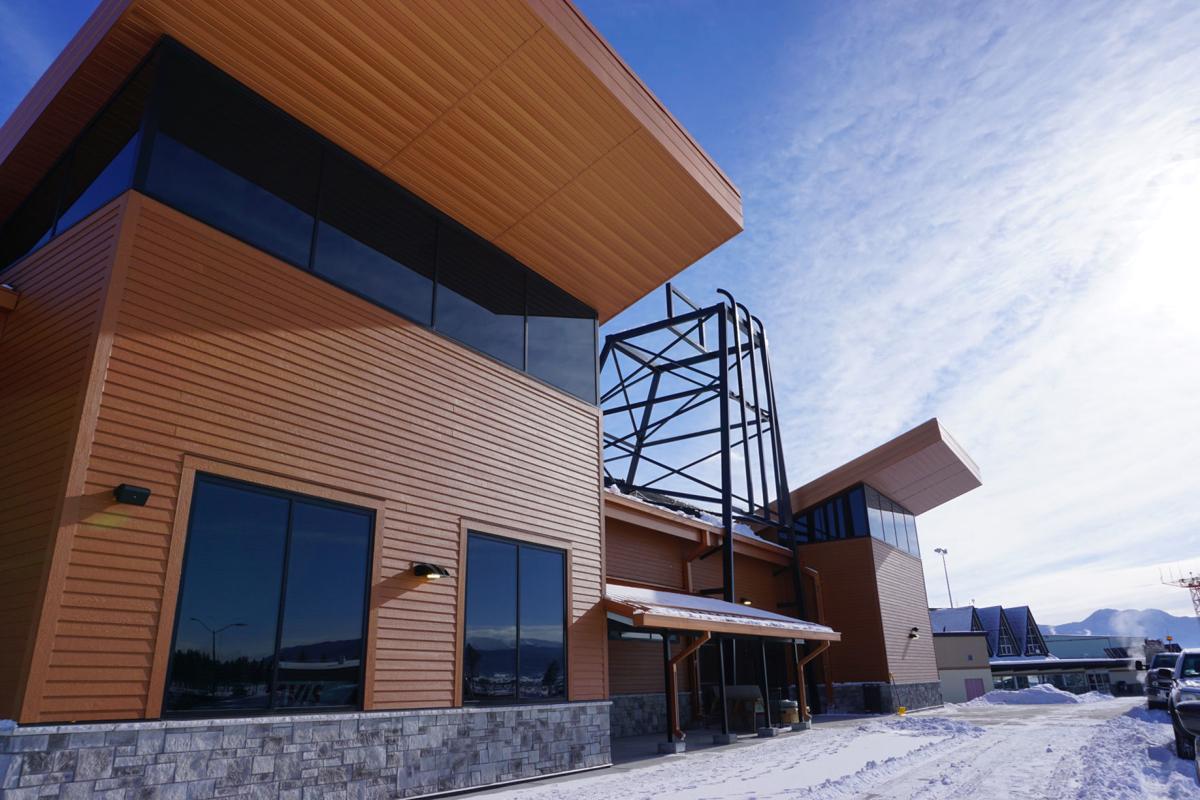 For now it appears the tourism fee Butte's Tourism Business Improvement District charges to hotel and motel patrons for every overnight stay in Butte is going to stay the same.
For each stay in Butte, the TBID collects a $1 "assessment" and sets aside those funds for investment in projects and events that board members believe will increase visitation to Butte.
Bert Mooney Airport officials are currently in discussions with SkyWest regarding a potential new United Airlines flight to Denver. To make the Denver flight a reality, the airline could ask for a revenue guarantee from the community as high as $850,000. That figure could come down pending the results of a passenger leakage study the airport recently commissioned.
TBID board members declined to increase the assessment Monday afternoon, with some members stating that they were hesitant to raise the tourism fee without knowing what kind of support the revenue guarantee would receive and what kind of financial commitment large employers and other entities would be willing to put forward.
Revenue guarantees are a common practice in the aviation industry in locations where new flights are financially risky for the airline involved. The guarantees can come from a variety of sources and often include TBID funds but also financial commitments from major employers and even individual donations. The guarantees are only paid to airlines if they lose money on the flight in question.
Another concern board members voiced Monday was what they would do with the extra money should an effort to raise funds for the guarantee prove unsuccessful.
Steve Luebeck, the TBID's chairman, estimated that a $1 increase to the TBID's assessment could potentially generate $395,070 that board members could steer toward the revenue guarantee. But if efforts to raise funds from other sources were unsuccessful, the TBID would have extra money to spend without a plan in place on how to allocate the extra funds. He added that once the TBID assessment gets raised, there would be no going back.
Board member Kami Johnson, meanwhile, noted that the TBID already doesn't allocate all of the money it collects.
Despite their reservations about increasing the assessment, TBID board members didn't leave the effort to bring a Denver flight to Butte high and dry.
In a 7-0 decision, they instead voted to commit up to $200,000 so long as the commitment doesn't exceed 50 percent of the final amount of the revenue guarantee.
Airport Manager Pam Chamberlin was on hand Monday afternoon, and noted that "there's not a community in this state" that gets "new air service without a minimum revenue guarantee."
Bert Mooney just cut the red ribbon on its new $10.5-million terminal, but in a time when the airport has seen a decline in boarding and regio…
Luebeck, meanwhile, expressed a need for an organized community-wide campaign to raise money for the guarantee.
"Without a driving force on this issue it will just languish," said Luebeck.
Get local news delivered to your inbox!
Subscribe to our Daily Headlines newsletter.