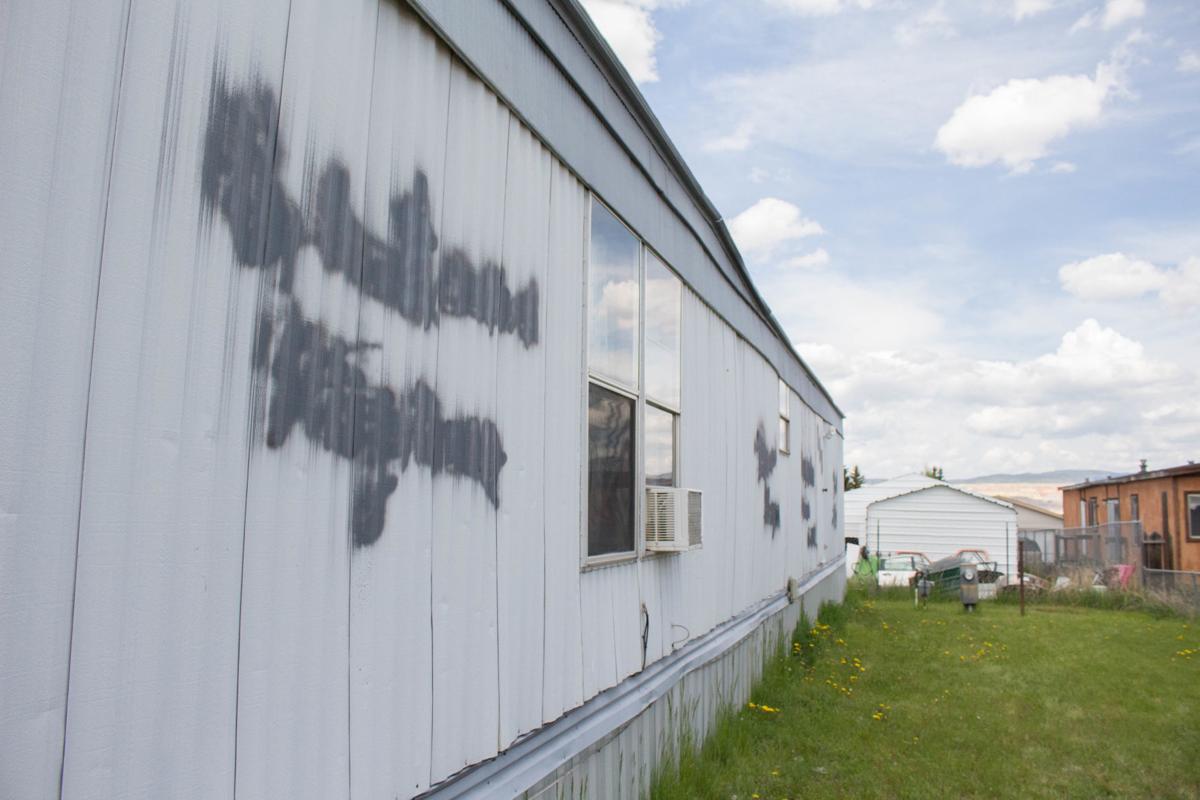 On Monday afternoon in a neighborhood near Walmart, a 65-year-old woman walked around and pointed to the four racial slurs that were spray painted onto the side of her home a few nights before.
"That one there said 'go home,' that one said "prairie n—r," and that one "f—k you Indian lover," said Miki Chessmore.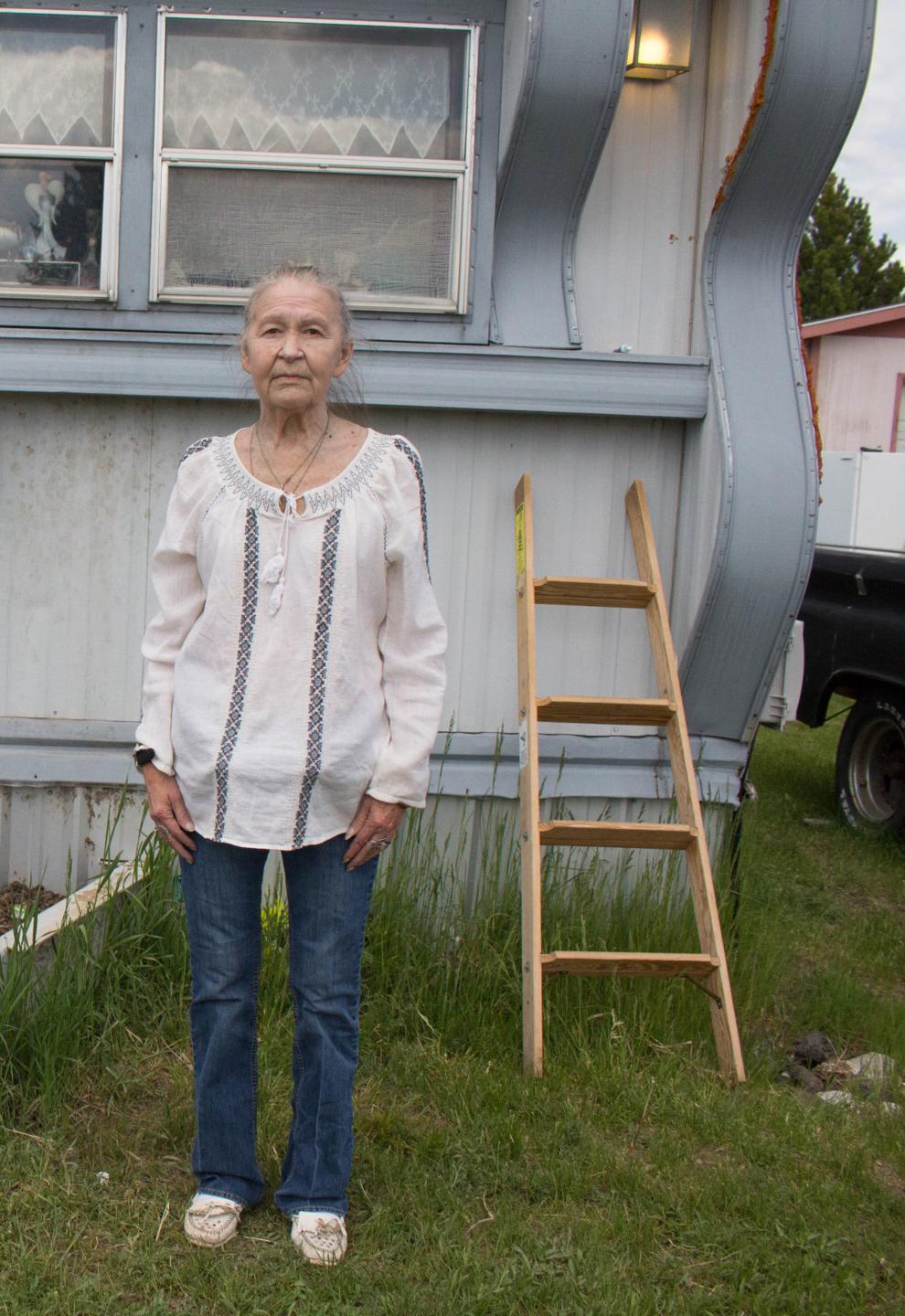 Since these statements were marked on her residence Friday night, Chessmore said she hasn't been able to sleep.
"It's made me feel afraid to be in my own home at night," said Chessmore. "I don't know that these people wouldn't do bodily harm to me."
According to Chessmore, this is the first time she's ever experienced this sort of racism and hatred over the 19 years she's lived in her Butte home. She is not Native American herself, but the man she rents part of her residence to is a member of the Sioux tribe.
The man did not wish to be identified due to fear of retaliation, but said this is the first time he's experienced prejudice in Butte since he moved here about a year ago.
"They can call me all of the names I want; I still am who I am," the man said. "I can handle myself, I've gone through this stuff before, but I hate to leave Miki by herself."
Chessmore and her tenants are unsure who may have committed the vandalism, but believe the person or people have been harassing the home for some time.
In Sept. 2018, Chessmore allegedly noticed someone was stealing gas out of her car. When she placed a note on her vehicle warning the suspected thief that they were on camera, the person allegedly spray painted non-racial obscenities across her vehicle near the gas tank.
Chessmore also claims her shed and her home have been burglarized several times since then. She's reportedly missing electrical tools, a gun and over $700 in beads, which she used to make bead art until they were taken.
"It gets discouraging to see the things you've made get stolen and torn up," Chessmore said.
About a week before the most recent vandalism occurred, Chessmore alleges the man who rents from her was called an "f—king Indian" by some teenaged boys in the area. She also said her tomato plants were ripped out of the front her home just days before it was marked with the racial slurs.
As of Monday afternoon, Chessmore was able to paint over the slurs with primer, but is unsure how she and her tenants will be able to fully repaint the vandalized side of her home without financial and physical support — and she's fearful that the suspects will keep vandalizing her home, or worse.
"I don't know what they will do next, but people ought to be aware of the hatred and racism going on here," Chessmore said.
Sheriff Ed Lester said reports of racist criminal activity like this recent vandalism are pretty rare in Butte, but that they are more concerning than non-racial vandalism.
"Hate crimes that have a specific target are very concerning," Lester said of the incident at Chessmore's home. "We encourage anyone with information on the suspects to call our department." 
Lester said Butte police will have extra patrols in the area of Chessmore's home as officers continue to investigate. There are no suspects at this time.