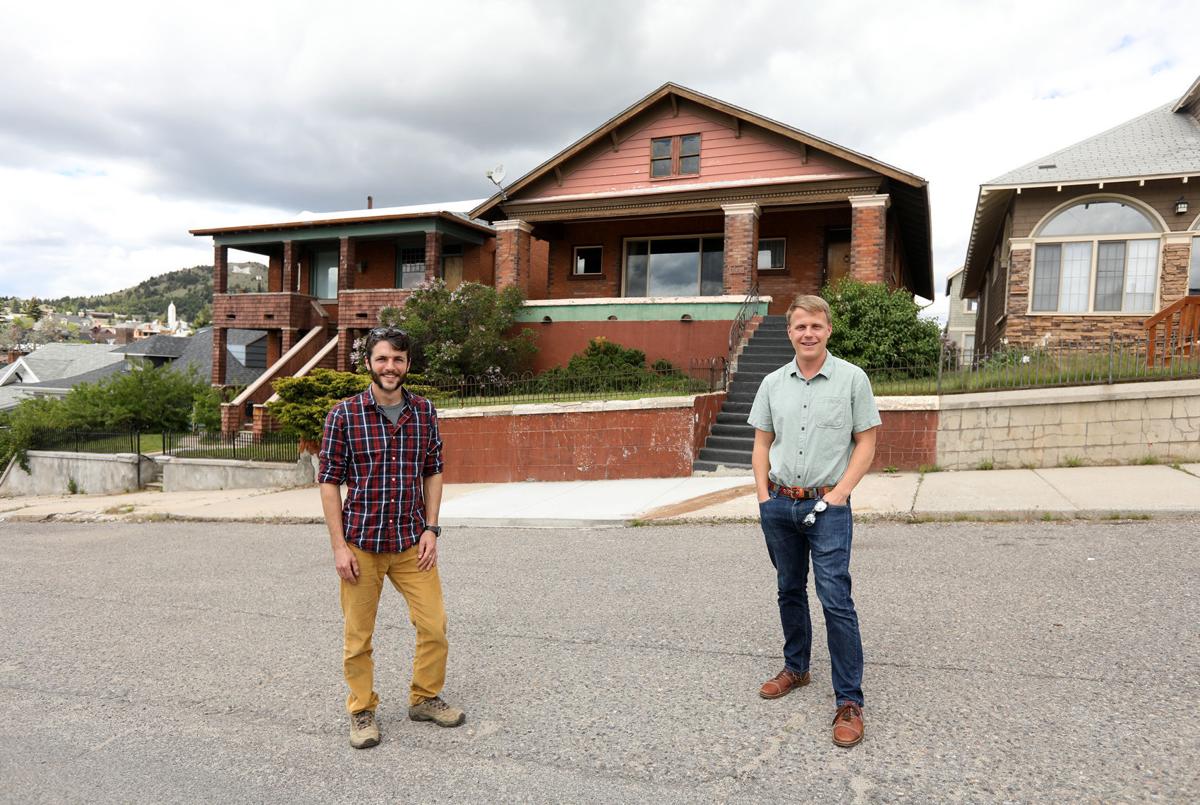 Editor's note: This story was revised on June 19 to reflect the following information:
In a story on Page A7 of the June 19 edition of The Montana Standard, the address listed for Butte SPIRIT Home's planned recovery home site was incorrect. The correct address is 609 W. Galena Street. 
A nonprofit group is moving forward with plans to close in on a seven-bedroom house in an Uptown neighborhood and make it a transitional home for men recovering from dependence on alcohol or drugs.
As long as the proposed Butte SPIRIT Center at 609 W. Galena Street meets state requirements to be a "community residential facility," the nonprofit plans to begin services this fall or winter.
Right now, there's nothing in Butte-Silver Bow ordinances barring the proposed group home from any area zoned for residential use or requiring a conditional use permit beforehand, officials say. 
But the Council of Commissioners have signaled strong support to move forward with a proposal that could change that.
On a 10-2 vote Wednesday night, commissioners decided to proceed with scheduling a public hearing to make changes to the zoning ordinance.
The push for an ordinance change began last fall when the nonprofit group wanted to buy a house on West Platinum Street and use it as a transition home for up to eight men recovering from alcohol or drug use.
Numerous residents objected, saying such a home did not belong in their family friendly neighborhood or others in Butte.
Demetrius Fassas, one of the co-founders of Butte SPIRIT Center, acknowledged that they initially didn't do a good job of explaining their plans to neighbors and pulled plans for a house in a west side neighborhood.
Fassas said they have learned from their mistakes and the new neighborhood in Uptown Butte. He said the nonprofit has received "good reception" from the neighbors, and some even have offered to volunteer at the proposed center.
Asked whether the proposed ordinance change would derail the nonprofit's plans to set up a transitional home at the new location, Fassas said he doesn't think it would at all. 
He said the Butte SPIRIT Center would be considered a residential use since it would provide home care on a 24-hour basis for eight or less people. He added that the process to get a state license for such a facility is more stringent than the process of getting a local conditional use permit.
"It's strange to me that the zoning change would apply to licensed facilities and not include unlicensed facilities," Fassas said. "It makes it harder for more highly qualified facilities to operate, while unlicensed facilities get no oversight."
Founders of the Butte SPIRIT Center say most residents in the home would come from treatment centers, some possibly from the Department of Corrections and local 12-step groups. All would be screened and none would be violent or sexual offenders. 
They say residents would be under 24-hour supervision and follow a rigid structure. "Each day is planned out and filled with recovery-related programming," their news release said.
A licensed addictions counselor would be on hand each day, residents would get support for recovery, finding jobs and transitioning to a productive life, and there would be no tolerance for drug or alcohol use, they say. The average stay for residents would be three to six months.
"The use of drug and alcohol testing as well as a robust security and surveillance system with 24-hour monitoring will ensure added security and accountability for the residents and surrounding neighborhood," the release said.
Get local news delivered to your inbox!
Subscribe to our Daily Headlines newsletter.