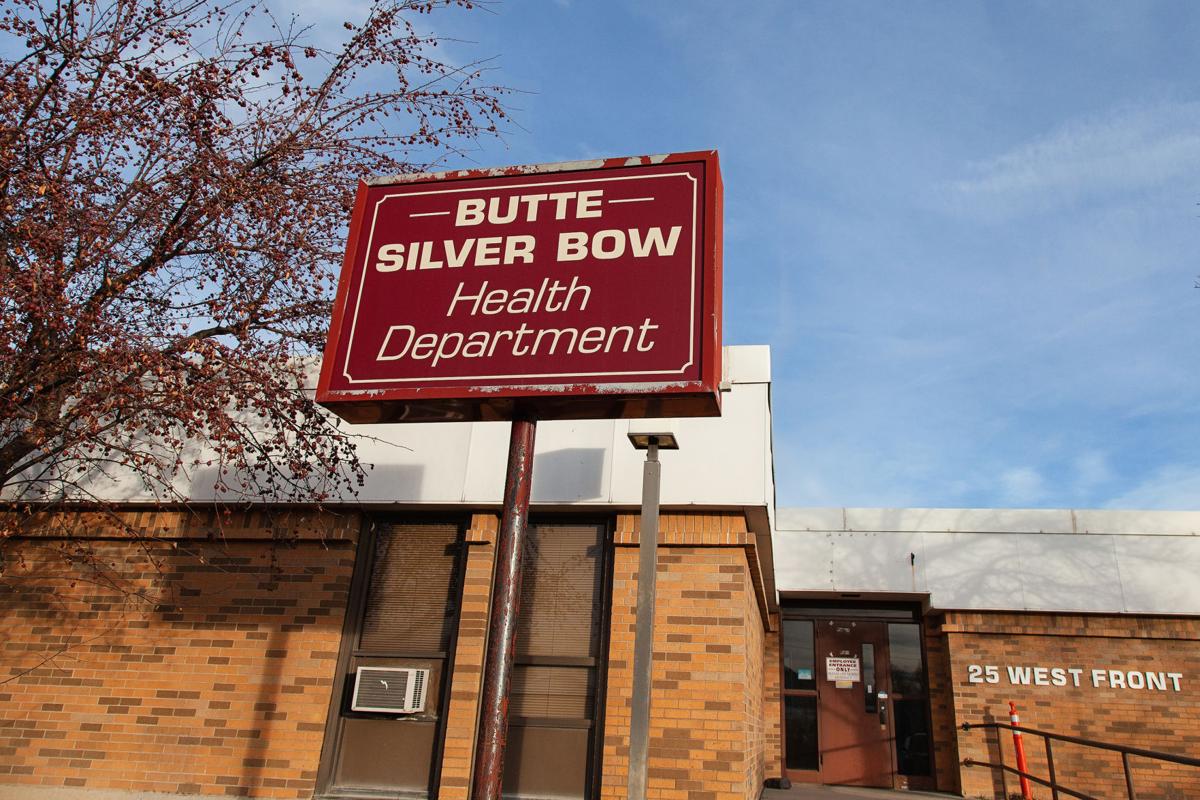 Butte-Silver Bow health officials reported seven new confirmed cases of COVID-19 Tuesday.
The new cases include a woman in her 20s, two men in their 20s, a man in his 50s, woman in her 60s, and two men in their 60s.
That brings the county's total to 44 COVID-19 cases, of which 19 are active.
Of the 51 coronavirus-related deaths reported in Montana as of Tuesday, none have been in Butte-Silver Bow.
Health Officer Karen Sullivan said three of the new cases — one man in his 20s, the man in his 50s and one man in his 60s — have been linked to other confirmed cases.
However, department investigators have not been able to determine how the woman in her 60s contracted the virus, according to a press release from the health department.
Meanwhile, investigations into the other three cases — involving the other man in his 20s, a woman in her 20s and the other man in his 60s — are ongoing.
The recent cases were reported between Friday and Monday, and the health department is following up with those that have been identified as close contacts.
Sullivan said community-wide COVID-19 testing for asymptomatic people is currently not available but "may resume at some point in the near future."
Meanwhile, COVID-19 testing is available for symptomatic people at Southwest Montana Community Health Center, 445 Centennial Ave. Those seeking a test are asked to call ahead at 406-723-4075. The CHC's business hours are 8 a.m. to 7 p.m. Mondays through Fridays, and 8 a.m. to 5 p.m. Saturdays and Sundays.
Those who have been identified by the health department as close contacts can request testing at the CHC's drive-through clinic by calling ahead at 406-723-4075. The drive-through clinic is located on the west side of the building, and testing is available from 11 a.m to 1 p.m. on Mondays, Wednesdays and Thursdays.
Priority COVID-19 testing is also available for first responders and front-line healthcare workers from 11 a.m. to 1 p.m. Mondays, Wednesdays and Thursdays by calling CHC in advance. First responders include law enforcement personnel, ambulance staff, firefighters and wildland firefighters. Healthcare workers include physicians, nurses, physical therapists, dental personnel and front-office staff.
Meanwhile, Beaverhead County added 15 new cases since Friday, bringing the county's case count to 27 total with 19 active as of Tuesday.
More than half of the new cases reported in Beaverhead County are individuals at least 60 years old. Sue Hansen, county public health director, said these cases are not related to nursing homes or assisted living facilities.
Rather, Hansen said, the new cases stem from people not following social-distancing rules, not wearing masks and people attending large gatherings.
Beaverhead County's health board will be holding its next meeting 11 a.m. Friday at the Beaverhead County courthouse.
In Madison County, health officials confirmed 11 new coronavirus cases Tuesday, bringing the county's total to 63 cases with 12 still active. In addition, four seasonal residents have tested positive in the last week. 
The recent COVID-19 cases in Madison County range in ages from the 20s to the 80s. Overall, roughly 47% of the county's cases are adults at least 60 years old, whereas 21% of the state's cases are in this age group. 
Melissa Brummell, Madison County health officer, said the new cases are related to community transmission, contact with previously confirmed cases and travel.  The new cases are located across Madison County and are related to community transmission, contact with known cases and travel. 
"We need everyone to do more than just wear face coverings to slow the spread of COVID-19," Brummell said. "Reduce the number of close contacts you have as much as possible. Avoid crowded spaces. Wash your hands thoroughly and frequently. Clean and disinfect commonly touched surfaces. In addition, stay at home and contact a doctor if you are sick."
Madison County's health board will be holding a special meeting virtually 5 p.m. Thursday, July 30. The agenda will be posted prior on the Madison County website: https://madisoncountymt.gov/
Get local news delivered to your inbox!
Subscribe to our Daily Headlines newsletter.