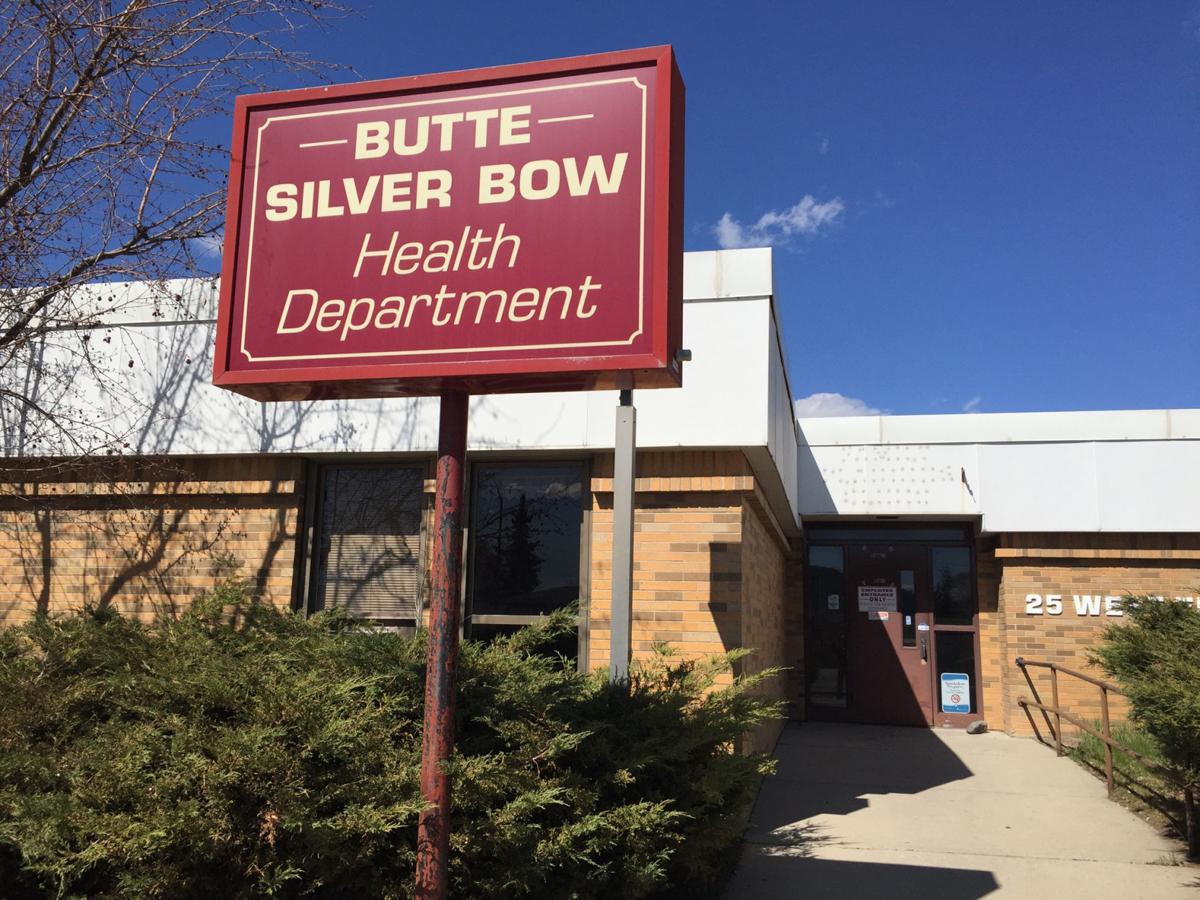 Amid the recent jump in newly confirmed coronavirus infections both statewide and locally, Butte-Silver Bow health officials are urging residents to keep practicing social distancing and wear masks when out in public places.
On Wednesday, Montana surpassed a milestone of 1,000 coronavirus cases and has recorded 22 deaths so far.
Last week, Butte-Silver Bow Health Department reported two new cases and said that travel played a role in their infections. The infections were the first positives since the county saw its last confirmed case March 28, or just over 12 weeks ago.
On Tuesday, county health officials reported two more cases, bringing Butte's total to 15. The newest infections involve a man in his 50s and another in his 60s.
All four new cases are isolated and their contacts have been tested and are in quarantine.
Health Officer Karen Sullivan said her department is still investigating the county's newest case, but they have determined that the 14th case, the man in his 50s, was not travel-related.
"We have not been able to trace how and where he got it," she said. "So we believe that to be community-acquired."
Sullivan said more than 2,300 residents have been tested locally. She said her department has not yet declared community spread, where cases cannot be traced to another positive case and travel is not a factor.
"Community spread is when we can't connect the dots for three or more cases," she said.
The recent jump in cases both statewide and locally has spurred new concerns among local health officials. Given the rapid increase of cases and some residents calling for masks to be mandatory, the Butte Silver Bow Health Board is exploring ways to increase the usage of masks or face coverings in public.
Sullivan said her department will be meeting next week to develop health-based metrics to inform the community of Butte-Silver Bow's current COVID-19 status and whether to mandate masks and face coverings in public.
"We don't want to make decisions in a vacuum. Part of our thinking was: what will it take to keep things open? One measure is to wear a mask, is there value to that? If it's a mandatory face mask order, and the trade off is to keep the economy open and continue reopening, then that would be a metric," she said.
However, Sullivan said the situation is not yet to the point where the health department would require masks and face coverings.
"Community spread and other metrics would be required before we go there," she said. "We want the public to know that we take these decisions very seriously and don't take them lightly. Our main concern is keeping people alive and well."
Since the state entered its second phase of economic reopening on June 1, both state and local health officials have implored citizens to wear masks or face coverings in public, urging the public to remember that COVID-19 is still present and could spread as crowd sizes increase and social gatherings take place.
Those concerns have been realized and health officials lamented the lack of face coverings in public and safety precautions, saying they've been receiving numerous complaints every day about people not wearing masks or establishments not following through with coronavirus protocols.
"We get complaints every day about the lack of mask-wearing, including in our courthouse," Sullivan told the health board at Wednesday's regular meeting.
"There is kind of a false sense of security out there," John Rolich, director of the department's environmental health division, told the board. "We're receiving information that people are not abiding by the rules and masks, and trying to regulate the general public is almost impossible."
Board member Dr. Seth Cornell said it would be helpful to have health leaders and county government officials lead by example and educate the public about the importance of wearing masks.
He said the evidence that masking can slow the spread of the virus is strong. "We wear masks not only to protect ourselves, but to protect our fellow citizens," he said.
Meanwhile, Sullivan told the board that two major music events in nearby Jefferson County are still on tap for next month — the Headwaters Country Jam and Rockin' the Rivers music festival. She said many Butte residents attend those events, which could bring in thousands of people to the area.
Sullivan added that another major event, one by the American Kennel Club, is still scheduled for Elk Park, which is also in Jefferson County. About 300 people from across the country are set to attend this dog event, and many of them would be staying in Butte, she said.
"So we're working hard with Jefferson County where we can, since we don't have any jurisdiction. We have conveyed our concerns because so many Butte people attend those events," Sullivan said. "No decisions have been made with regards to those events, but people in Jefferson County have been very receptive to our concerns."
Get local news delivered to your inbox!
Subscribe to our Daily Headlines newsletter.