The Butte-Silver Bow Fire Department put out a flame-engulfed car on Interstate 15 Sunday around 4:30 p.m. No one was injured. 
According to Senior Fire Captain Bryan Cetraro, the driver of the vehicle pulled over onto the northbound shoulder of the interstate near mile marker 132 after he heard a weird noise and saw his engine light turn on.
The driver and passenger quickly realized the engine was on fire, Cetraro said, and were able to get themselves and their belongings out of the vehicle before it went up in flames.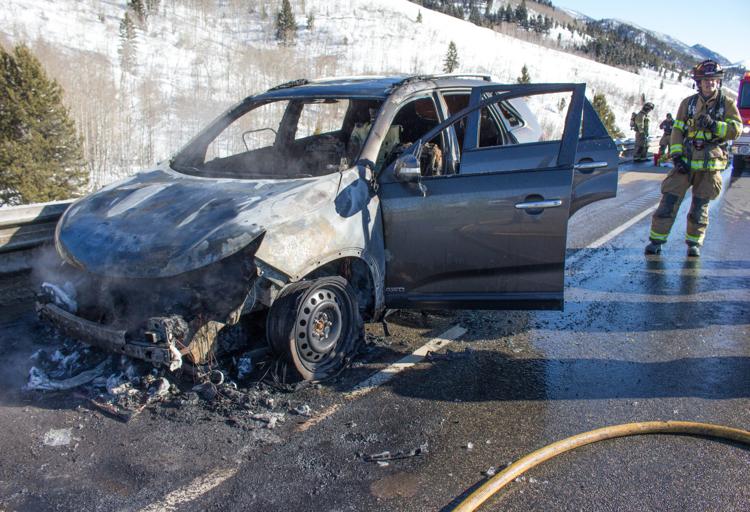 When Butte firefighters arrived, they put out the car fire within about 10 minutes, Cetraro said.
The cause of the fire is still under investigation, but Cetraro said the driver mentioned the vehicle model had some kind of fuel recall he had planned to get checked out before it caught fire.