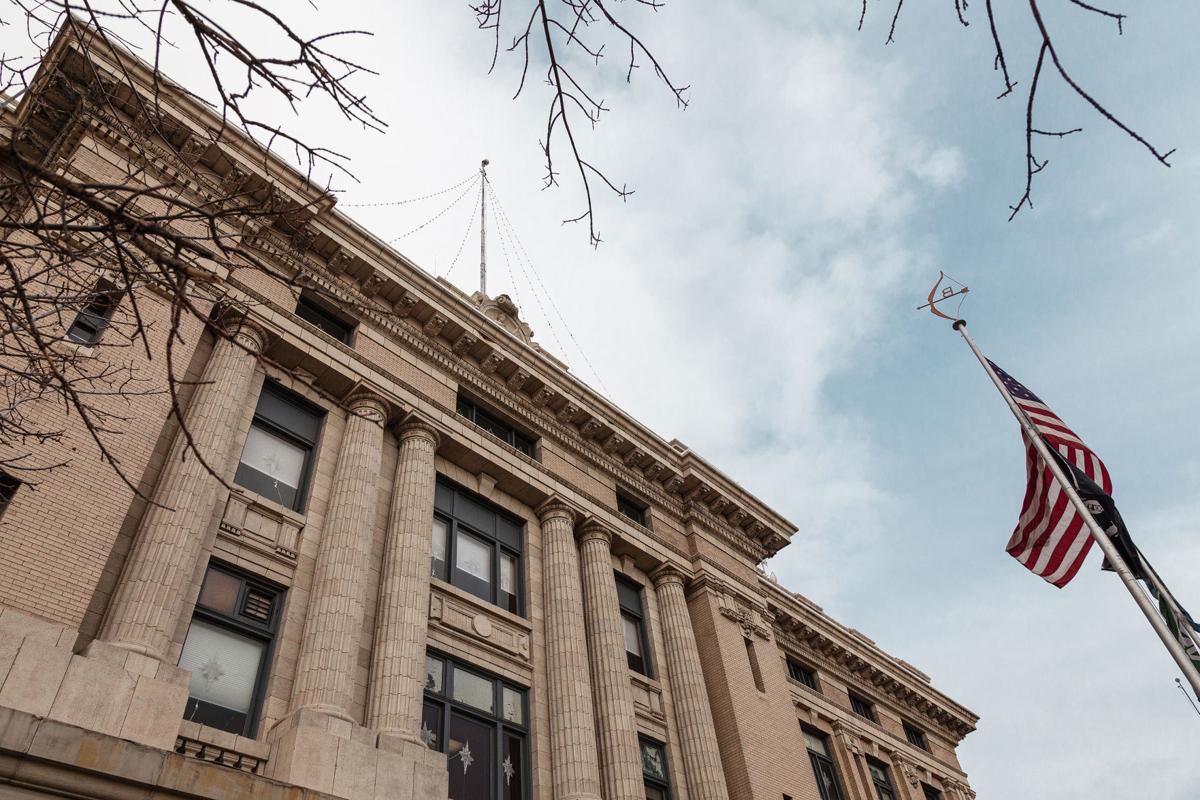 The Butte-Silver Bow Courthouse will be accessible to the public again on June 1 and county officials have tentatively set June 11 as opening day at Butte's Ridge Waters waterpark.
But COVID-19 precautions will still be in place at both locations, with social distancing required at the courthouse and attendance limited to 250 people at a time at the waterpark, said Chief Executive Dave Palmer.
There will be three daily shifts at the waterpark, with lap swimming from 9 to 11 a.m. and open swim from noon to 3 p.m. and 4 to 7 p.m. The waterpark can accommodate up to 920 people but only 250 will be admitted for each shift. And between each shift, all the chairs, tables, decking and lockers will be cleaned.
Still, Palmer told commissioners Wednesday night, "I think it will work pretty good and we can get everyone off the streets and into the water."
There have been 11 confirmed COVID-19 cases in Butte-Silver Bow so far, a number that has stayed the same for several weeks now. Palmer said Thursday that everyone has fully recovered except one person "who can't seem to shake it."
The courthouse has been closed to the general public since March 23 because of virus concerns, and most county boards have postponed meetings or held them via videoconferencing or conference calls. Many county employees continued to work at the courthouse, but it was closed to general foot traffic.
Although retail businesses were allowed to reopen in Butte-Silver Bow on April 27 with some restrictions still in place, and bars, restaurants, breweries and casinos could offer inside services starting May 4 at 50-percent capacity, the courthouse remained closed.
Palmer said in late April that alternative ways of providing services were working well and keeping the courthouse closed would help keep workers there safe.
The resumption of public access will coincide with the start of "Phase 2" in Montana's reopening on June 1 that Gov. Steve Bullock announced this week. Under that move, restaurants, bars, casinos and breweries can operate at 75 percent capacity, with gatherings of 50 people allowed instead of 10 when social distancing isn't always possible.
At the courthouse, there will be markings on the floor to keep people spaced 6 feet apart, including lines for services at various offices.
"We'll have to see how it goes and if people don't pay attention to the guidelines we might have to change something up," Palmer said. "I imagine there will be big rush on June 1st at the treasurer's office."
But based on how most people have dealt with the virus in Butte, Palmer said he expected it to work out.
"They have been extremely good in following the guidelines and that is how our numbers have stayed low," he said.
Officials are not worried about the virus in the water at Ridge Waters. Guidance from the Centers for Disease Control says pool water when properly maintained deactivates the virus.
Parks Director J.P. Gallagher says the water will be safe because of the chlorine and a system that constantly circulates water through UV light. The combination deals a double blow to the virus, he says.
Get local news delivered to your inbox!
Subscribe to our Daily Headlines newsletter.