Butte School District No. 1's nutrition services director recently received a Health Hero award.
On Oct. 24, Kurt Marthaller was one of eight people and programs acknowledged for striving to improve the health and well-being of their communities.
"These leaders have gone beyond their job descriptions to ensure people have access to healthy food," said Katie Bark, project director for Montana State University's Montana Team Nutrition and the award spokesperson.
"Kurt is very humble, but he's made a lot of changes to increase access to healthy meals through school services," Bark continued.
According to Bark, Eat Right Montana and Montana Action for Healthy Kids, two initiatives focused on improving the nutrition and health of Montanans, have offered the award for four years. Anyone can nominate a Health Hero, Bark said.
Marthaller was nominated by the AmeriCorps Prevention Resource Center Vista member who works in his office, Haley McKnight.
"Kurt hates to be recognized, but he seemed like the perfect fit," McKnight said. "The award recognizes the innovations he's made in school food services, as well as health and nutrition education for students."
According to McKnight's award application for Marthaller, his longstanding commitment to improving school breakfast programs is helping alleviate hunger for the most vulnerable students.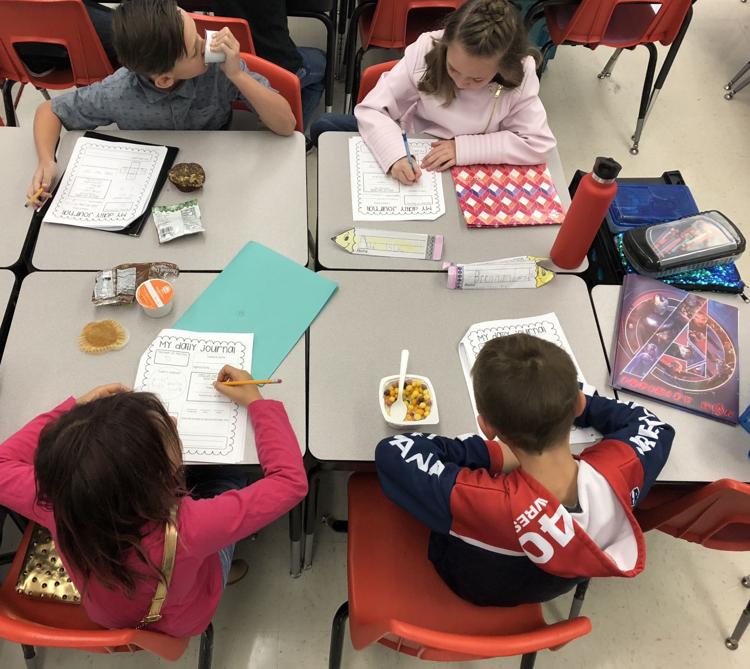 As has been previously reported, Marthaller's office has implemented a Breakfast in the Classroom program in four district schools, which ensures students start their day with breakfast, regardless of economic status.
This week, Marthaller and his colleagues brought the successful program to East Middle School with the help of a $5,130 No Kid Hungry grant from the state.
On Wednesday, the new program's third day, 119 kids ate breakfast at East—double the number of students that usually eat.
Marthaller has also ensured students have access to healthy foods through education about, and promotion of, the free and reduced meals program. He and his office also started the Angel Fund, which uses donations from various local businesses to help families struggling to pay their child's outstanding hot lunch accounts.
When asked about the award, Marthaller said he didn't know what to say. 
"It's kinda nice to get the award, but I'm all about feeding kids, not getting recognition," Marthaller said. "I don't want kids to go hungry in Butte, so the more I feed, the better I feel."