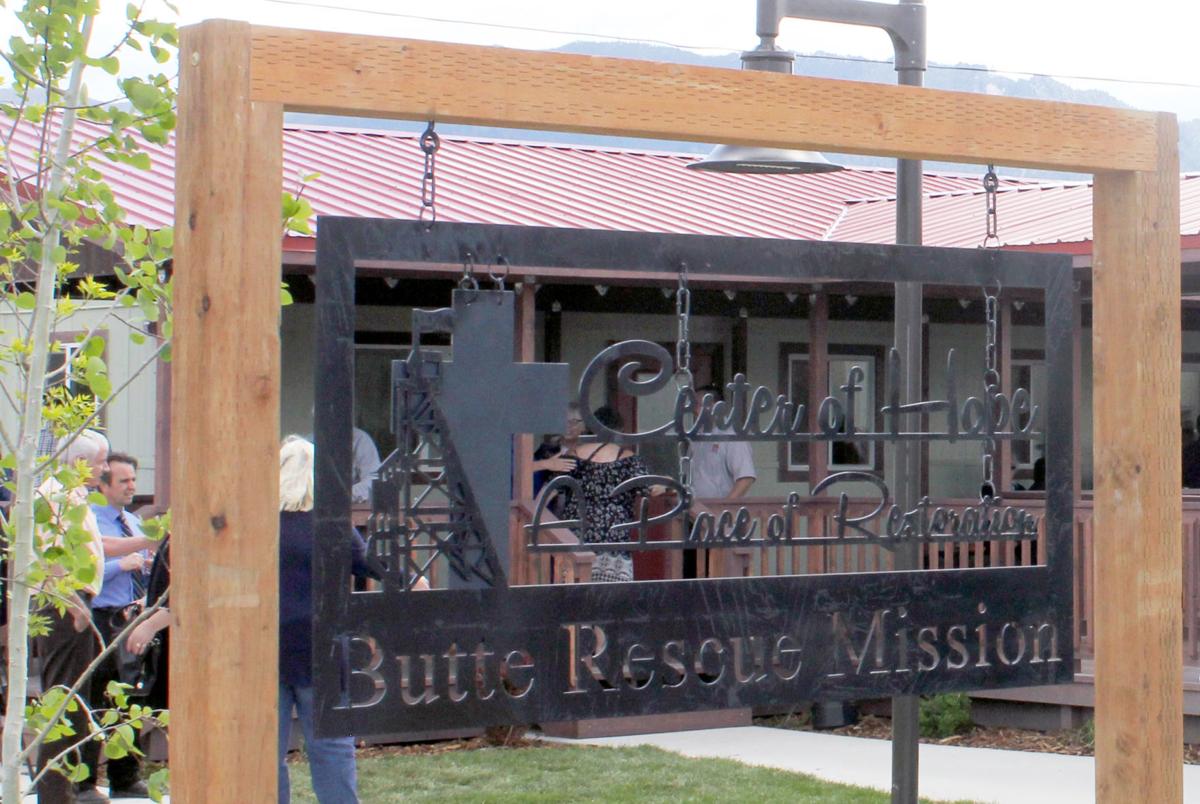 Butte's homeless shelter is taking precautions to prevent the spread of COVID-19, the disease caused by the novel coronavirus.
The Butte Rescue Mission offers low barrier shelter for emergency short-term stay, as well as longer-term beds for the homeless population in Butte-Silver Bow.
Brayton and Syd Erickson, the new executive directors of the Butte Rescue Mission, have been stepping up their cleaning and safety practices to protect the roughly 50 people who are currently staying at the shelter.
"We have basically adopted a shelter-in-place policy," Brayton Erickson said. "We have our guests stay out of the common areas as much as possible, and we've split up the meal times between our different homes."
Erickson said women, men and families eat at different times to limit the number of people dining in the shelter's cafeteria.
"We're still feeding the general public, but we've been making sack lunches and dinners to-go," Erickson said. He said staff are distributing meals curbside to the general public from 7 to 8:30 a.m. for breakfast, 11:30 a.m. to 1 p.m. for lunch and 5:30 to 7 p.m. for dinner. People can also pick up sack lunches in between meal times, if available.
With restaurants closed for in-person dining, Erickson said some businesses have donated their extra food to the Rescue Mission. "We've been able to use that extra food to make our sack meals," he said. Erickson added that an average of 30-40 people come in during meal times to take out.
Since so many people come in and out, the Rescue Mission already has good cleaning procedures in place. Erickson said they're just increasing the frequency of cleanings.
The shelter is also enforcing social-distancing, adding hand sanitizing stations and limiting visits from the public.
"If the public wants to visit, we take on a case-by-basis," Erickson said. 
Erickson added that the shelter has also suspended group volunteers and group tours until further notice.
"We told our volunteers — medical and community folks — to stay home for now," he said. "We can use some help with cleaning the outside of the building, but we're not taking volunteers in groups." 
Staff members are also screening everyone for coughs, fever, chills, rashes, and travel history.
"We're making sure that if anyone has some kind of symptoms of an illness, that they're healthy to stay with us and that it does not spread to other guests," Erickson said.
The shelter is facing challenges, though.
"We definitely could use more food and toiletries," Erickson said. He said frozen, canned and dried foods, as well as cleaning supplies and toiletries, are short in supply and hard to come by. 
To donate to the Butte Rescue Mission, located on Arizona and Platinum Streets near the city's warehouse district, call 406-782-0925.
Get local news delivered to your inbox!
Subscribe to our Daily Headlines newsletter.