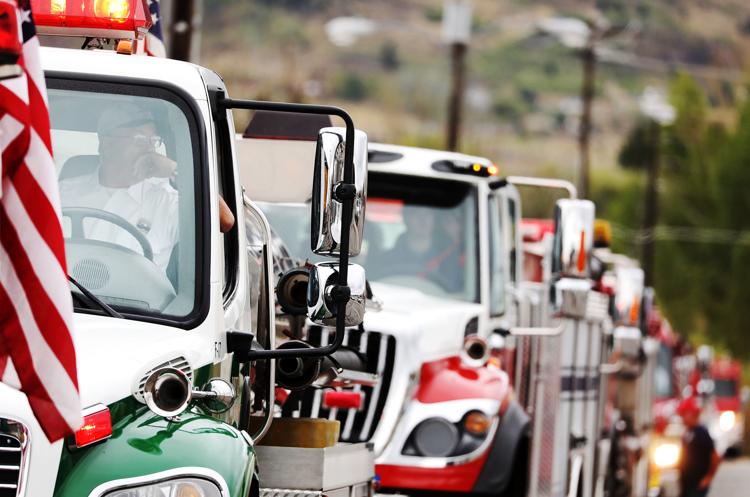 As police cars, ambulances and fire trucks from across the county moved through Butte, the sign on one of the fire engines summed up the sentiment: "To those who gave their all and those who still respond."
Butte joined cities across Montana and the nation Wednesday in remembrance of the terrorist attacks on Sept. 11, 2001 that killed more than 2,970 Americans.
Butte-Silver Bow Fire Chief Jeff Miller said they were "innocent lives who were taken without a choice" because of a very "senseless and selfish group of acts."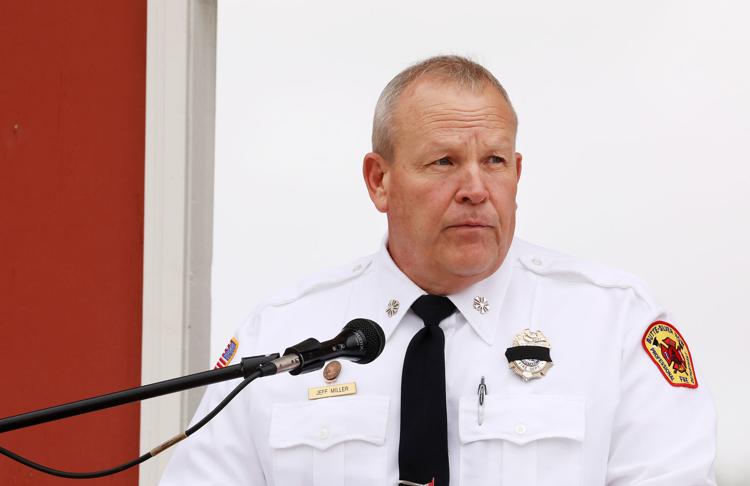 But the number of victims keeps growing, Miller said.
"The lesser-known statistic is that directly tied to the 2001 terrorist attack is that during the subsequent 18 years, 241 law enforcement officers and 204 firefighters have perished due to illness related to their time and efforts spent at ground zero either effecting the rescues of the few who were alive and trapped or searching for the remains of the fallen so that closure could be provided to family and friends," Miller said.
The ceremony in Butte began with a solemn parade of emergency vehicles that started at the Butte Plaza Mall, traveled through Uptown then headed south on Montana Street before stopping for a noon event at Stodden Park.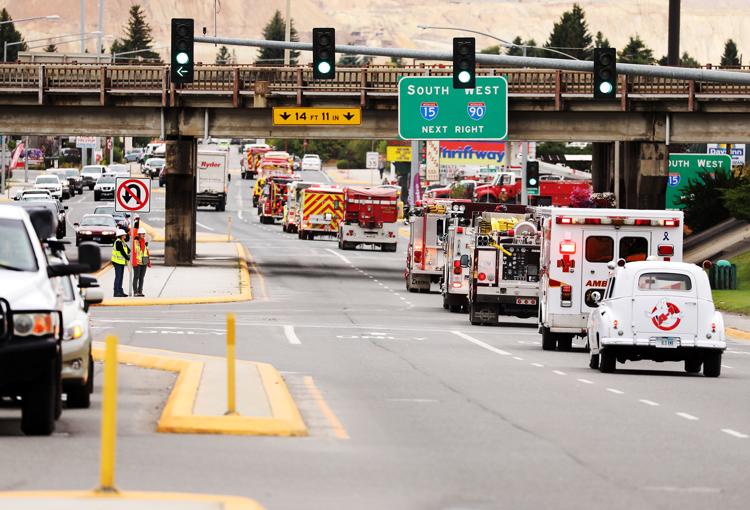 Two police cruisers led the way, followed by fire engines from Butte-Silver Bow and numerous volunteer fire departments, two ambulances, two SUVs with 15-90 Search & Rescue, and Undersheriff George Skuletich and Sheriff Ed Lester bringing up the rear.
About 70 people attended the ceremony, including more than a dozen military veterans, some of them with the Southwest Montana United Veteran's Council Honor Guard.
World War II veteran Pete Godtland, as he has for years, opened the ceremony with a few notes from his trumpet and ended it with "Taps."
You have free articles remaining.
You're out of free articles
Sign in or create a FREE account to keep reading.
In between, Miller, Lester and longtime Butte-Silver Bow Commissioner Cindi Shaw gave brief remarks and letters from Congressman Greg Gianforte and Sens. Steve Daines and Jon Tester were read by their staff.
Lester said many people liken the terrorist attacks 18 years ago to the Japanese bombing of Pearl Harbor in 1941, and there are some "undeniable similarities."
Shortly after Pearl Harbor was attacked, as Japanese Admiral Chuichi Nagumo was still receiving reports of its success and men on his carrier celebrated what they believed to be a great victory, the admiral was having second thoughts, Lester said.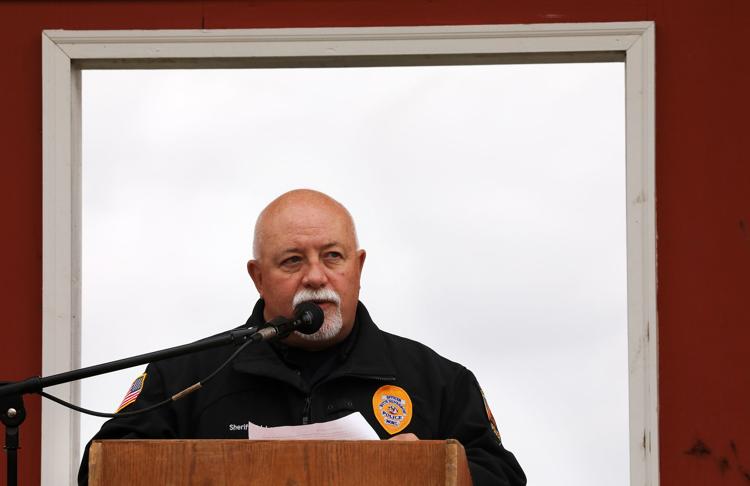 "Nagumo had lived in the United States for a time before the war, so he had knowledge that the other men in his command didn't have," Lester said. "He understood America's industrial complex and he also understood the make-up of the American people."
As he stood on the bridge of his carrier, Lester noted, "Nagumo said, 'The United States is a sleeping giant and I am afraid that our attack has awakened it.'"
He was right, Lester said, and the lesson was repeated decades later.
"The orchestrators of the attacks on 9-11 celebrated what they perceived to a victory that day, I have no doubt about that," Lester said. "But some of them had to know that they had once again awakened a sleeping giant."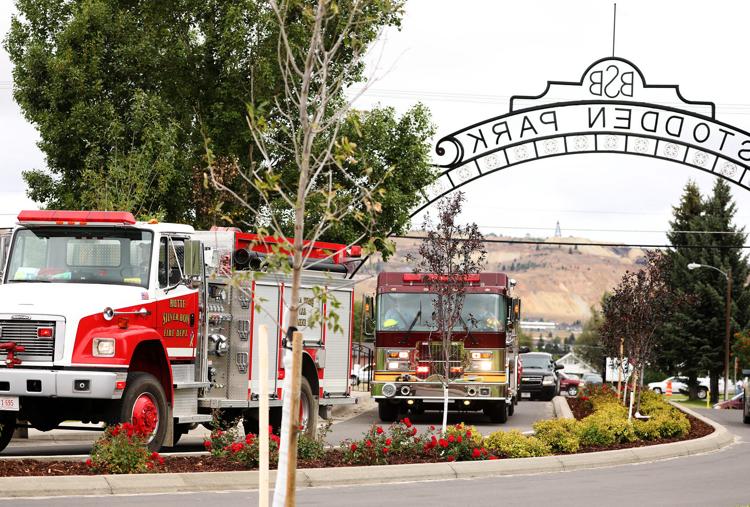 The resolve of the American people was shown immediately by the performance of first responders, military personnel and normal citizens, Lester said.
Shaw said everyone remembers where they were the morning of Sept. 11, 2001.
"I was in a Denver airport hotel and I will never forget that eerie feeling of not a single thing in the air," she said. "It was very frightening. But within moments this country came together and did what they had to do."