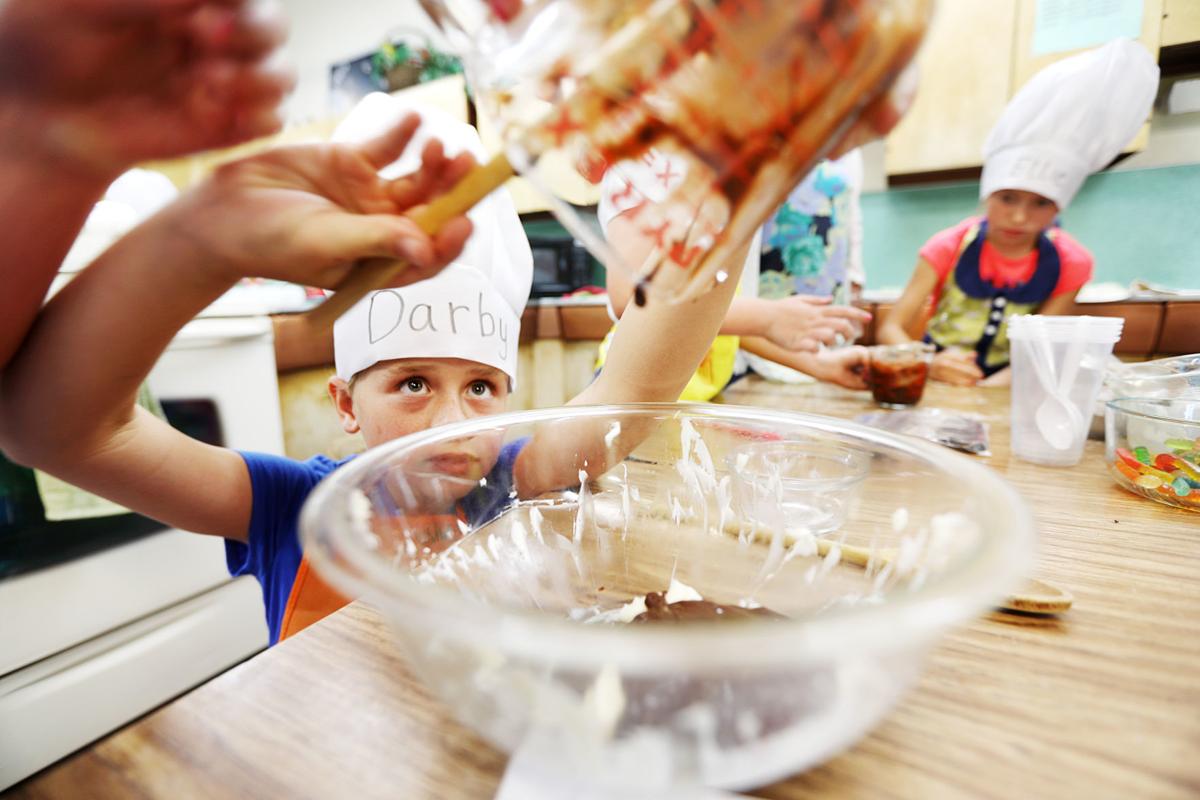 Butte School District No. 1 has received renewed federal funding for elementary after-school and summer enrichment programs this year.
According to Curriculum Director Jim O'Neill, the district will receive $111,000 each year for the next five years to fund its "Rockies" program — about $60,000 more annually than the last grant award.
But O'Neill said the district is just happy its federal 21st Century Learning grant was renewed at all. Of the 40 school districts that applied, only 16 received funding.
"A lot of districts that had the grant didn't get re-funded, so we feel really lucky," O'Neill said.
The Rockies program has been around for 18 years. A 21st Century Learning project, Rockies ensures kindergarten through sixth-grade students have access to extended learning and academic guidance year round, no matter what.
"Rockies has become a part of the culture of our school district," O'Neill said. "A lot of families expect it and depend on it, especially in the summer."
This summer, the district offered 20 different classes in June and July, ranging from math and robotics to art and baking. Each day of camp, students are offered free breakfast and lunch along with up to four hours of interactive learning if they attend two camps in one day. Although there is a small fee for each camp, over half of the students attend on a district scholarship. Last year, 328 students attended one or more of the Rockies summer camps and 410 students participated in programs offered during the school year.
At a classroom in East Middle School, about 30 elementary students used markers and coffee filters to create monsters for the July art camp's "Monster Madness" day.
"My monster is going to be mean with two big horns and a tiny mouth," one boy says.
"My monster is going to be nice, really nice," a little girl says, "but it's going to eat boys."
Across the hall, two classrooms full of more elementary kids are making dirt cups and cotton candy drinks with the baking camp. They all have tall, toque blanche chef hats with their names across the headbands and aprons decorated with hand-drawn pictures.
Their instructors, Kristy Dallaserra and K.D. Kennis, are twins and Butte public school teachers. Dallaserra directs Project Lead the Way, a hands-on, STEM-based curriculum East Middle School began utilizing two years ago. Kennis is a library technician at Whittier Elementary and helps teach the before- and after-school Rockies programs. This cooking class, which facilitates group learning and helps students create a recipe book to take home, is back after two years off. Kennis says even though the class is on its second day, there's still a waiting list to get in.
"The cooking class is really popular with the kids because it's so hands-on," Kennis said. "With the increase in funding, I hope we can offer more cooking classes next summer so there doesn't have to be a limit."
O'Neill isn't quite sure why the district received so much extra money this year. He says the hope is it's because they did a better job writing their grant proposal. In the past, Butte public schools couldn't afford to pay for all of the Rockies programs, so they would take money from other Title I related grants. This year, they asked for the exact amount they'd need to fully fund Rockies.
Now, they have the money to expand and strengthen the district's elementary enrichment. O'Neill says they'd like to offer their after-school programs five days a week instead of three, more summer camps and more technology-based learning opportunities, like robotics.
According to statistics from last year, the Rockies program has a 52.7 percent retention rate. Teachers across the district reported that 80 percent of their students involved in Rockies programs improved their academic performance and 63 percent demonstrated better behavior. Because of Rockies' success, the district has done what it can to be sure all those who want to participate can, O'Neill said. More money over the next five years should make that standard a little easier.
"This summer I had to hire a couple of extra teachers because I didn't want to turn any student away," O'Neill said. "The extra funding will help us continue enrichment and academic development and make sure students don't regress during the summer slump."
Get local news delivered to your inbox!
Subscribe to our Daily Headlines newsletter.