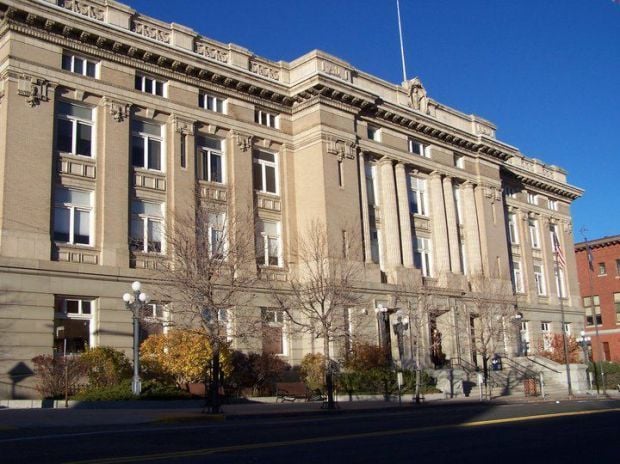 Longtime county prosecutor Samm Cox has joined a crowded field of candidates seeking to replace outgoing District Court Judge Brad Newman in Butte, but one of them — attorney Brad Belke — has dropped out.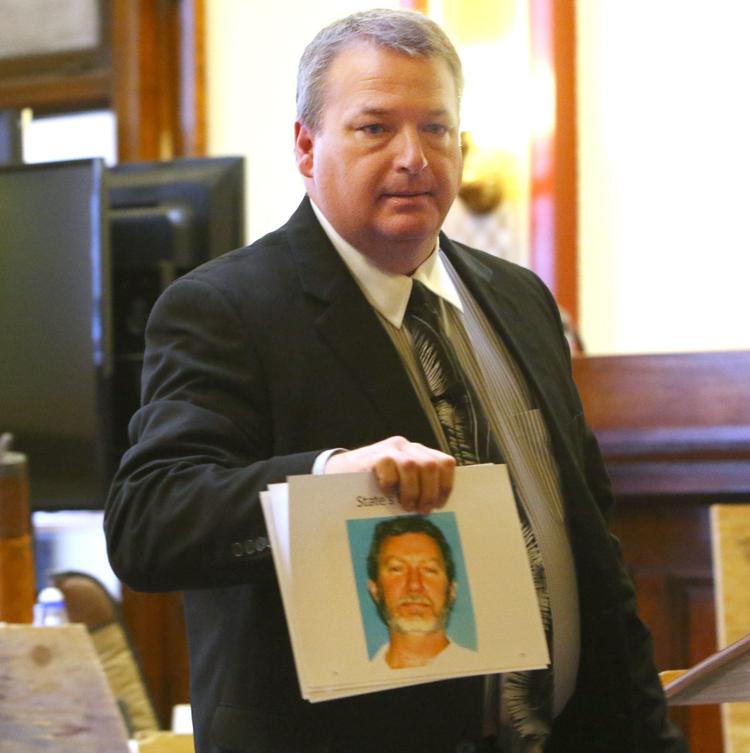 Cox made his bid official Monday, the last day for candidates to file before the June 5 primary in Montana. Butte attorneys Wayne Harper, Robert "Bob" Whelan, Timothy "Tim" Dick and Cindy Walker also are running for the seat.
Nobody is challenging Butte's other district judge, Kurt Krueger, who is seeking a fourth, six-year term. Newman announced in January he would not seek a third term, so he will leave the bench in late December.
There are now three people running for the Justice of the Peace position in Butte held by Debra Williams, who is not seeking re-election. They are current Coroner Lee LaBreche, former Justice of the Peace Ben Pezdark and Mary Sorini. 
In other local races, Rick Chappel filed Monday for the District 11 Butte-Silver Bow Council of Commissioners seat held by Cindi Shaw, who is running for a fourth four-year term. Chappel owns the Uptown antique store Beautiful Things on Broadway.
Three of the other seven council seats on the ballot this year also will be contested, including District 9, where longtime Commissioner Dan Foley is not running again. School counselor Eric Mankins, retired carpenter Mike Boysza and Julie Jaksha, director of the Small Business Development Center at Headwaters RC&D in Butte, are running for the seat.
Three people are also running in District 2: Michele Shea, Michael "Rocko" Mulcahy and Dan Strizic. Incumbent Sheryl Ralph is not running again. In races with more than two candidates, the top two vote-getters in the June primary move on to the Nov. 6 general election.
In District 1, incumbent Cindy Perdue-Dolan is being challenged by Shawn Fredrickson. In races with only two candidates, both move on to November.
Cox joined the Butte-Silver Bow County Attorney's office right out of law school in 1995, starting out at less than $19,000 a year because he wanted to be a prosecutor that bad, he said. He has been the chief prosecutor since 2008.
He says he has handled more than 1,500 felony cases and "countless misdemeanors" here but all of his past experiences have led him to run for the bench.
"One of my core values is that I believe a judge should not act as a politician and should not be beholden to anyone," Cox said in a news release. "Therefore, I will not be accepting any monetary contributions nor will I be holding any fundraisers during this campaign to prevent any potential conflicts of interest in the future."
As a result, he said his campaign would be very grassroots and he would try to meet as many people as possible.
The other four seeking the judgeship filed earlier, as did Belke. He was listed as "withdrawn" Monday on a candidates list kept by the state. A message was left at his law office in Butte seeking comment.
The District 9 council seat drew no candidates on the first day of filing in January, but since then, three have gotten in. The district covers a large swath of western Butte generally south of West Silver Street and west of Montana Street. Much of it is rural.
Boysza said he joined the military right of high school because he felt he owed it to his country. Now, as a lifelong resident of Butte, he said he feels "compelled to give back to the community."
Among other things, he is concerned about the shape of some streets, curbs and gutters in the district and says there are people who hang out at Chester Steele Park near the hospital at night who might be dealing drugs.
Jaksha serves on the Butte-Silver Bow Zoning Board of Adjustment and says that has given her a "thorough understanding of the land-use needs and concerns of our community."
She said Butte has a bright future and she wants to continue "positive efforts for our city's economy, schools, roads, water, sewer, hospital, parks and tourism."
Mankins has been a counselor for Butte School District No. 1 for the past five years. He said Foley did a great job as commissioner and will be "tough to follow," but he wanted to try.
"I am very passionate about Butte and want to continue to support policies that promote economic development and work on interests that speak to the diversity of the district and the city of Butte," he said.
Incumbent Commissioners Dan Olsen in District 5 and Bill Andersen in District 10 drew no challengers and Josh O'Neill was the lone candidate to file in District 7, where Bud Walker is not seeking re-election.
Get local news delivered to your inbox!
Subscribe to our Daily Headlines newsletter.