Many of you know the story of the Lusitania, the passenger ship sunk by a German U-boat on May, 7, 1915. The loss of life was enormous. What you may not know is among the passengers were 12 people from Butte.
On May 1, 1915, the Lusitania set sail from New York Harbor with an estimated 1,959 passengers and crew on board. Final destination was Liverpool, England.
It was a controversial journey. The world was at war and rumors were rampant that the ship's cargo included weaponry, courtesy of the United States government, all for the Allied cause.
In the days preceding the trip, the German Embassy went so far as to put out ads in several major newspapers warning travelers that those boarding "ships of Great Britain or her allies do so at their own risk."
It was reported that German officials took it one step further by sending anonymous telegrams to some of the ship's wealthier passengers. The telegrams contained such dire warnings as "the vessel would be torpedoed" or "the liner would meet some mysterious end."
The majority did not heed the warning. The rationale being, wartime or not, no government would sink a ship with women and children aboard. They would be mistaken and many would pay the ultimate price.
Butte miner John "Jack" Coughlan was one such person.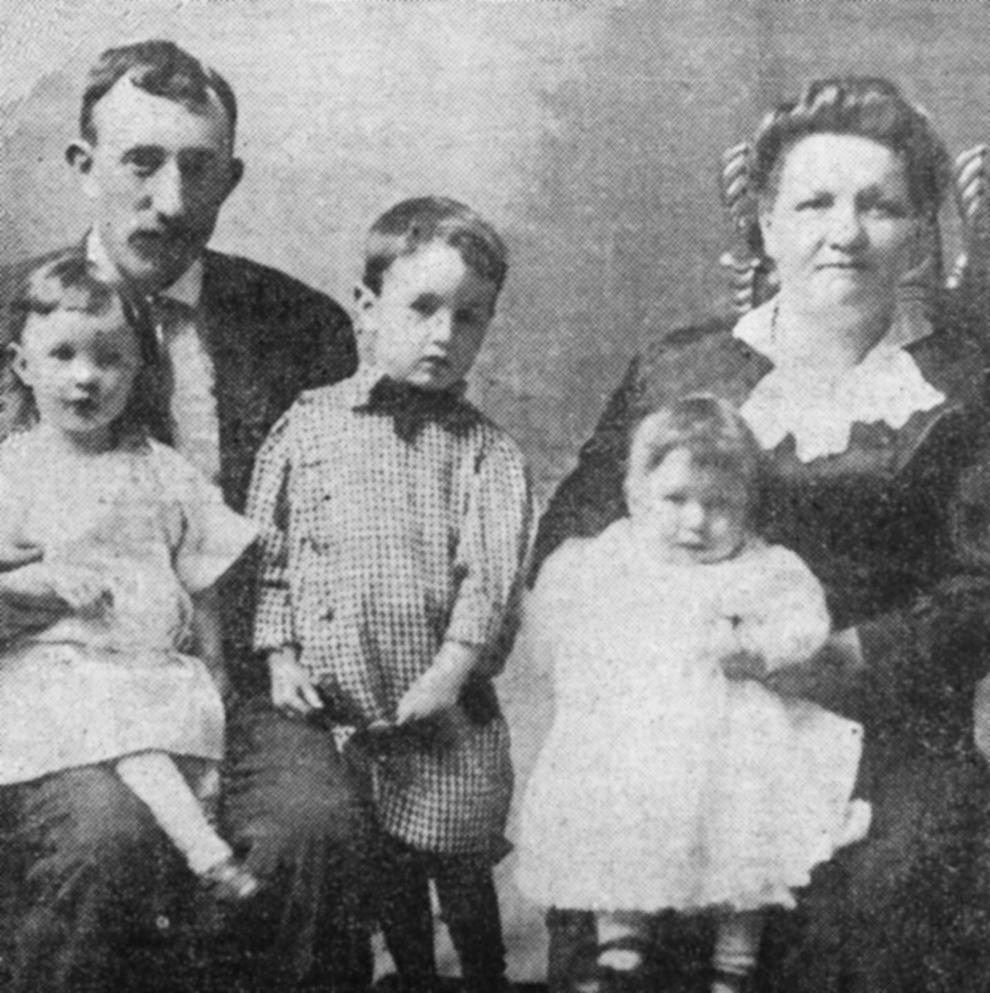 At about 2:15 p.m. Friday, May 7, the passenger ship was sailing near Kinsale, a fishing town on Ireland's southern coast, when it was hit by a torpedo from a German submarine. The Germans made good on their threat.
It took just 18 minutes for the Lusitania to disappear beneath the waves. The death toll reached 1,198.
Mining brought Coughlan to Butte at the turn of the last century. The Irishman was from Goleen, a small village in County Cork.
In 1905, the bachelor would meet and marry Katie O'Neill, a native of the Beara Peninsula's village of Castletownbere. The two would soon settle in at 420 Pennsylvania Ave., in Butte's Irish neighborhood, Corktown.
Ten years later, the homesick couple decided to make the arduous journey back to Ireland with their three young children in tow — Margaret, John and Bernard.
Jack, 43, was not the only Coughlan to perish. His young daughter Margaret died as well.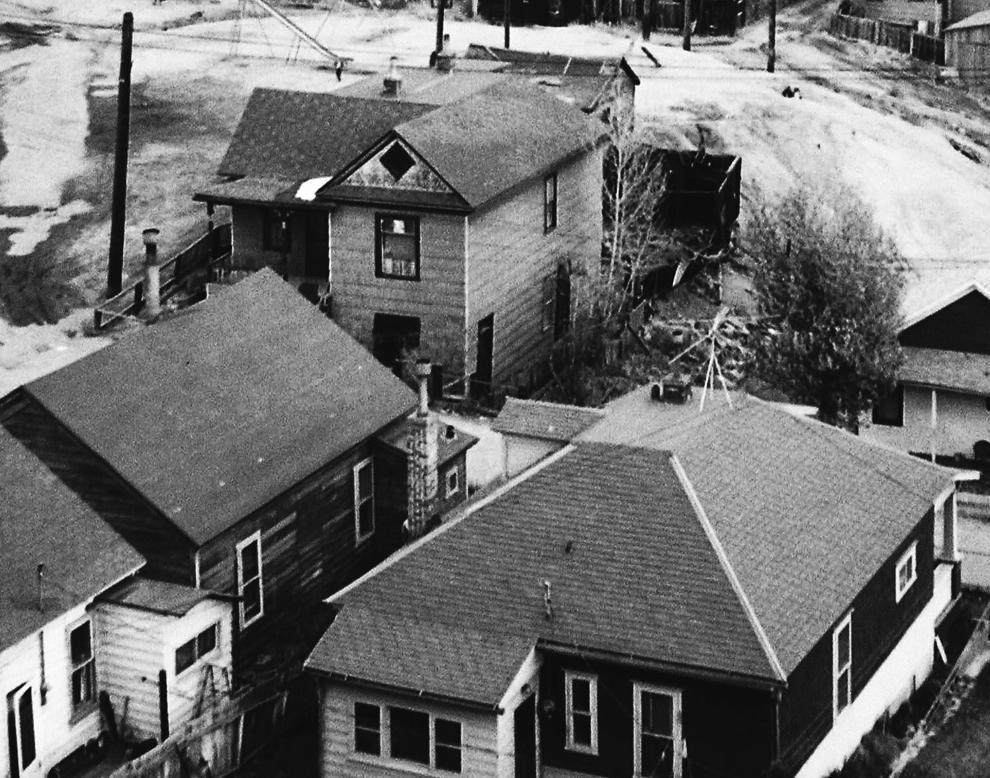 According to an account in The Anaconda Standard a month later, a wave crashed over the 42-year-old mother of three, who was holding on tight to Margaret. The force of the waves separated the mother and daughter. After being in the water for three hours, Katie was rescued. She would later find her two sons, John, 4, and 20-month-old Bernard.
Her daughter's body was found and she is buried in Cobh. As for Jack, it is believed it was he who got his sons onto a lifeboat, but for unknown reasons was unable to save himself. His body was never recovered.
Luck was definitely on Henry C. Ashman's side. He survived.
The Butte resident was working at the Tramway Mine when he received word that his father was gravely ill.
Ashman was returning home to manage one of his father's estates, so he packed up his bags at 841 E. Park St., headed for New York City and got on board the Lusitania
"Butte Man Is Among The Saved" was The Butte Miner headline on May 18, 1915. The Anaconda Standard topped its story with "One Miner From Butte Among Lusitania Saved."
According to both articles, Ashman's final stop was Somerset, England. His older brother, now enlisted, was fighting on the frontlines and Ashman's help was needed at home.
Ashman assuredly made it home somewhat disheveled and perhaps a bit unnerved, but he returned in one piece.
Thomas Richards and his family lived for many years at 2210 Yew St. in Butte's McQueen Addition. An assistant foreman in the Leonard Mine machine shops, Richards, like Coughlan, had a wife, two sons and a daughter — Phyliss, Percy, Cecil and Dora.
Richards had plans to farm the land he had purchased while in England many years previously.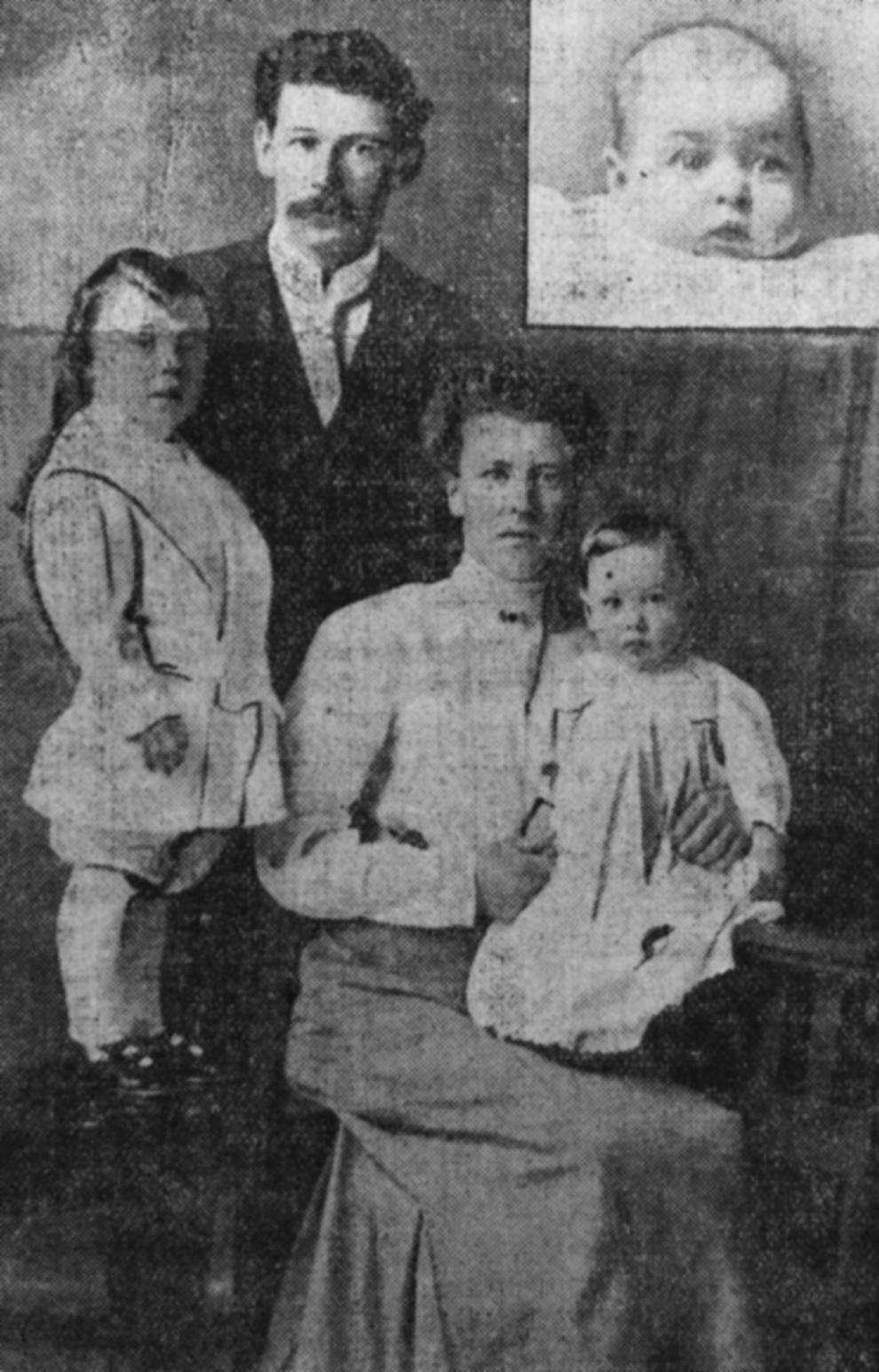 Three weeks after the tragedy, a letter from Richards would arrive in Butte, addressed to his sister, Mrs. Harry Skewes. In a long and detailed letter, he told his sister that less than a minute after the family reached the lounge room, the ship went "almost perpendicular, going down bow first, with the propellers in the air."
Once the ship began to sink, Richards said that he and his wife were unable to hang on to the children as all five went under water. All except Dora, were wearing life jackets, Richards wrote, explaining no life jacket would fit the infant. "Could not hold on to them any longer," he wrote, "until we came to the top of the water again."
Above water, Richards was able to grab onto Cecil, 4, and get him and his wife atop a lifeboat. Later, 7-year-old Percy would be found aboard the Indian Empire, a clipper ship. Eighteen-month-old Dora, however, was nowhere to be found.
Although he frantically searched for Dora among the victims brought to shore, Richards was unable to find his young daughter's body.
In the aftermath, he told his sister he was "extremely thankful that it was not worse" and the survival of most his family was "an act of providence."
Caroline Treverrow, a 61-year-old widow, was headed back to Penzance, a small village in Cornwall, after a nearly year-long visit with her son, William Treverrow. A carpenter by trade, the son lived at 814 Waukesha St.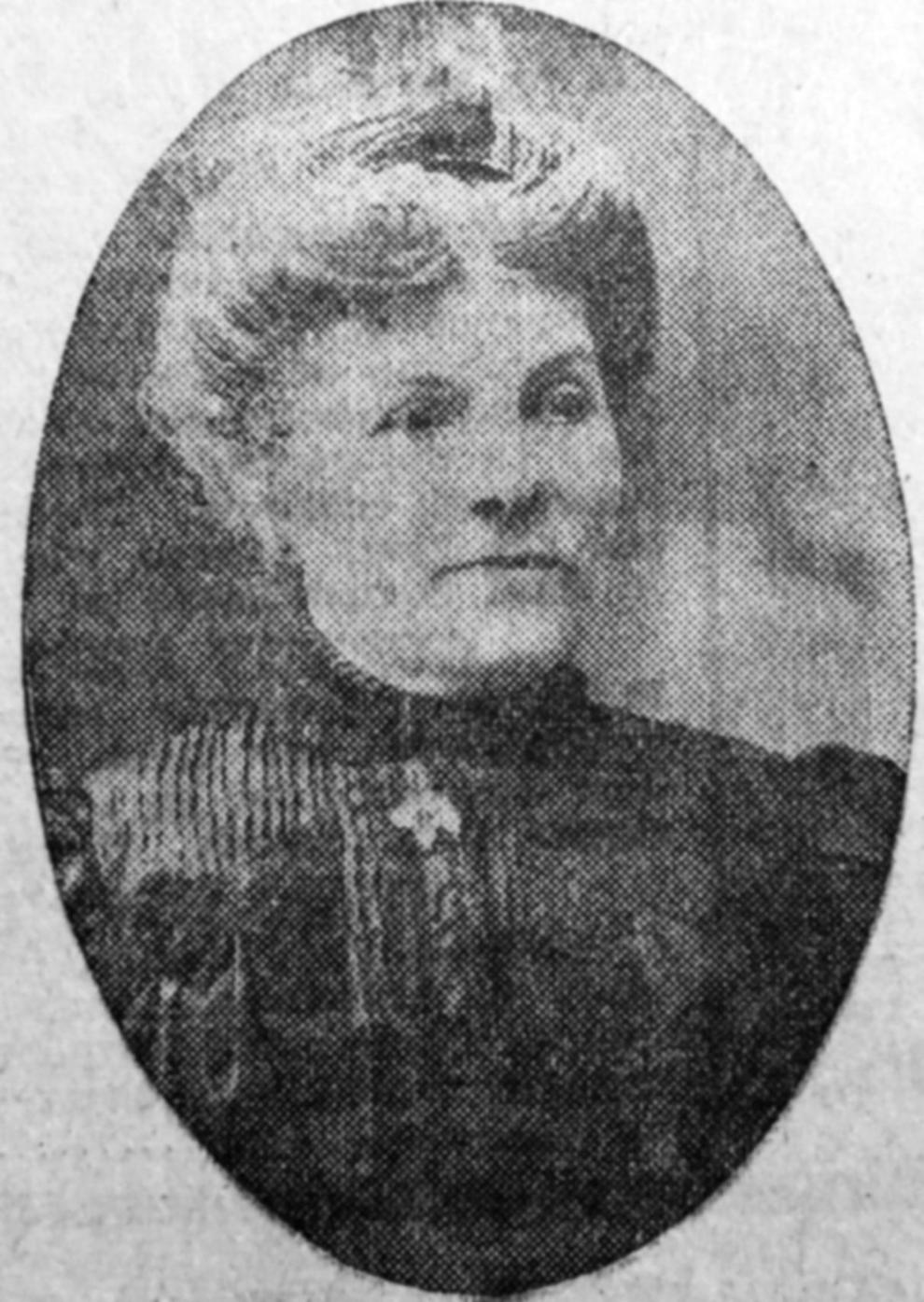 Traveling with the Richards family, she, too, did not heed the warning and boarded the ship.
Her body was never recovered.
Six months later, a Butte audience avidly listened to Risca Williams' first-hand account.
Williams, then on a lecture tour, was aboard the Lusitania as a member of the Royal Welsh male choir.
"There was a ripping, tearing sound, like the splitting of boards or the ripping of steel, and the ship seemed to stagger and shudder like a drunken man," said Williams.
He talked extensively about the voyage and how on May 7, "the sun was shining beautifully bright and in plain sight were the green hills of Ireland."
Once the torpedo hit, Williams painted an entirely different picture — "A second after the boat was struck, cheeks, but a moment before flushed with life and joy, went deadly pale and there was a moment of silence. Then when the realization came, pandemonium reigned."
Meanwhile, World War I raged on. By April 6, 1917, the U.S. joined other Allied forces as Congress voted to go to war with Germany.
It has been estimated that by war's end on Nov. 11, 1918, nearly 20 million civilians and military personnel were killed or died from the Spanish flu. Among the casualties of war were the 1,198 men, women and children of the Lusitania.
Located on the southwest coast of Ireland, the Beara Peninsula was the birthplace for many of Butte's Irish immigrants. Here are the stories of just a few of the many Beara immigrants who came to Butte.