Over 50 Butte locals gathered outside of the Uptown fire department Sunday afternoon for the Kenyon-Connell Warehouse Disaster of 1895 memorial groundbreaking ceremony.
As an American flag waved from the fire engine ladder extended over the small crowd at the intersection of Idaho and West Mercury streets, members of the nonprofit erecting the memorial, Butte Historical Memorials, talked about some of the 1895 disaster victims it aimed to commemorate.
One was in the middle of writing a hunting book and planned to go to Yellowstone National Park with 26th U.S. President Theodore Roosevelt before he died. Another was only 13 years old and described as an "unusually bright and manly little fellow." A third was a firefighter and a fourth his black Newfoundland dog, which laid atop its owner's grave until it froze to death.
"We have memorials for miners, memorials for servicemen, and even memorials for a dog from the Pit," said Jim McCarthy, chairman of the Butte Historical Memorials nonprofit. "But we have no memory of this blast."

But what these officials and locals didn't know was that dynamite was being illegally housed in the warehouses owned by the Kenyon-Connell Commercial Co. and the Butte Hardware Co. When firefighters went into the building to put out the flames, they met a string of explosions.
The disaster, known as the Kenyon-Connell Warehouse Disaster of 1895 and "Butte's Night of Horror," is the deadliest in Butte-Silver Bow Fire Department history, killing 13 firefighters and 44 civilians.
"This disaster was lost through history until a couple of fellas reintroduced it again," said McCarthy.
As McCarthy explained to the ceremony crowd, a few of Fisk's teenaged students were upset about the lack of a memorial for the 57 warehouse explosions victims. One student wrote "No Memory" on a pole at the disaster's ground zero, an act Fisk told his adult education students a few years ago.
And with that re-telling, Butte Historical Memorials was born.
You have free articles remaining.
You're out of free articles
Sign in or create a FREE account to keep reading.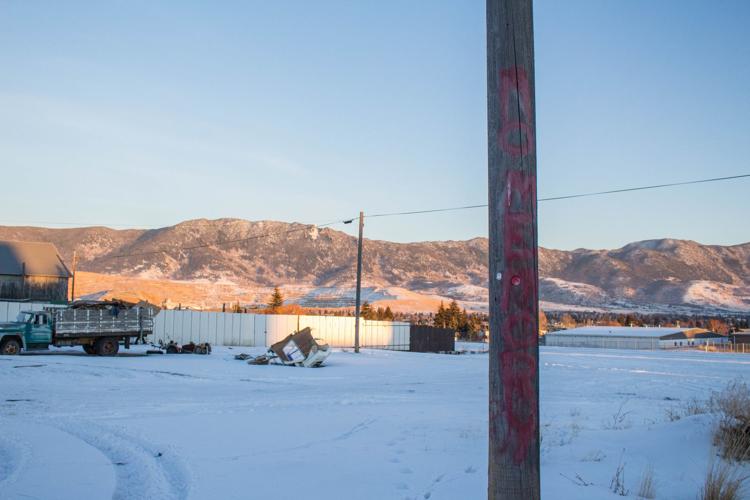 For the past few years, the roughly dozen nonprofit board members have worked to design a Kenyon-Connell disaster memorial and fundraise to make the memorial a reality. Sunday afternoon's groundbreaking signified their years of work coming to fruition.
"It's massively exciting and amazing," said Judy Chadwick, Butte Historical Memorials secretary. "We've been working really hard for this day."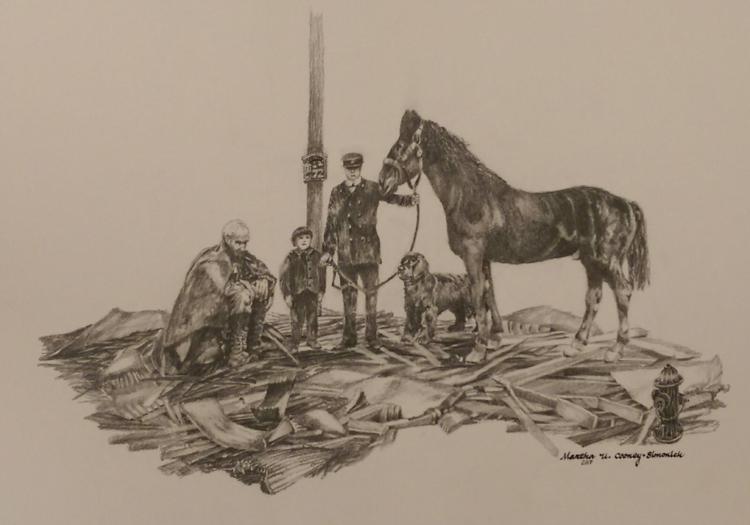 Chadwick said the nonprofit plans to have the granite rubble base of the memorial completed this summer and is working with Butte-Silver Public Bow Archives Director Ellen Crain to find grant funding for much of the rest of the commemorative sculpture.
The historical memorials group still has roughly $120,000 of the $150,000 estimated funds to raise for the sculpture construction, Chadwick said.
But outside of funding, Chadwick said the local nonprofit is also searching for any families related to the 57 disaster victims. She said the group has more fundraising events planned in the near future and hopes to include and honor any living family members at those events.
On Sunday, Sue Ueland, the great-granddaughter of disaster victim Edwin "Two Bear" Robins, was one of those family members honored. Ueland, along with seven other community representatives including Butte-Silver Bow Chief Executive Dave Palmer and Fire Chief Jeff Miller, was a part of the ceremony's "shovel brigade."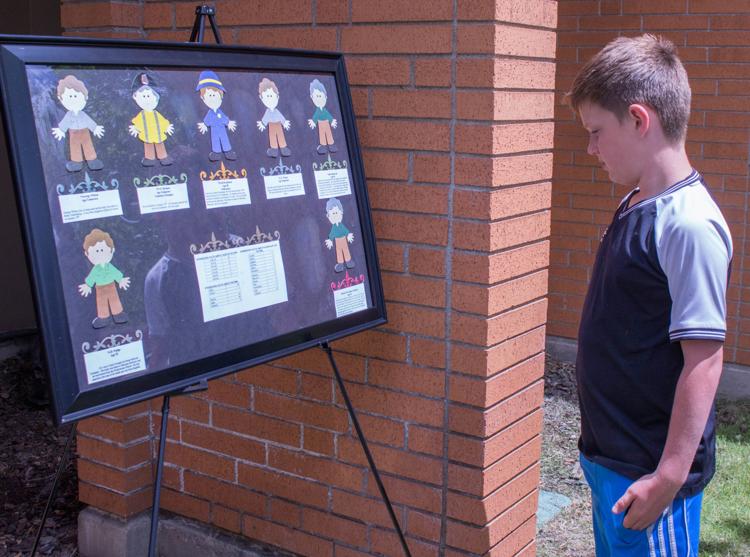 After McCarthy and the handful of other Butte Historical Memorials members spoke of the disaster and its victims, this brigade used bright red shovels to scoop heaps of dirt from one future memorial area to another.
The crowd cheered as the representatives literally broke ground on the grassroots effort to commemorate the Kenyon-Connell warehouse explosions victims and to create a lasting memory.