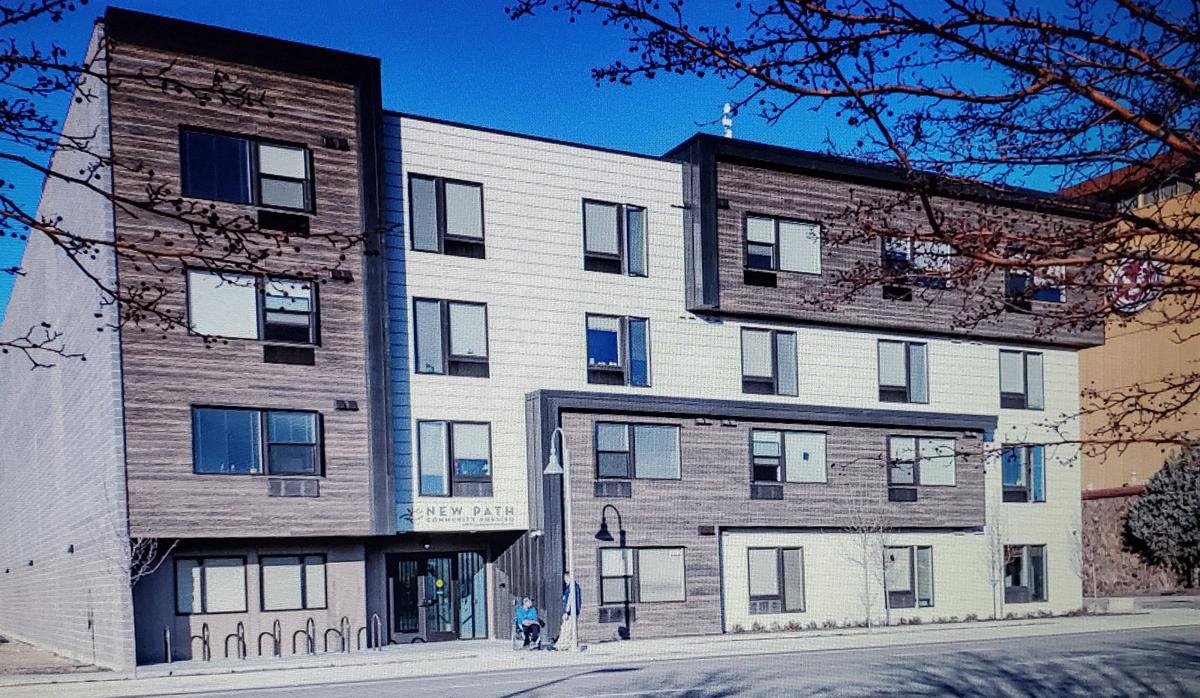 Another big step is being taken in a collaborative initiative to serve the chronically homeless in Butte through housing and "wrap-around" services that can benefit them and lower public and societal costs for crisis services.
With a $50,000 federal grant Butte-Silver Bow received and nearly $17,000 in matching funds from Action Inc., SMA Architects will spend several months evaluating options for using existing buildings or building new ones as "permanent supportive housing."
At the same time, Action Inc., the county and other organizations in the Southwest Montana Continuum of Care Coalition will do more work on creating a system of services and case management that is also critical to keeping people housed and healthy.
The combination of housing and services often results in fewer trips to the emergency room, shelters, mental health facilities and jails, thereby reducing public and private costs.
"It really does save society a lot of money because you're talking about thousands of dollars a year (spent) instead of millions," said Action Inc. CEO Margie Seccomb. "And then on the human side, it is a very dignified and caring approach to helping those folks who may have been chronically homeless have a decent, safe and caring place to be."
It is an intervention system that is working in other places though it is relatively new and just unfolding in Montana, and there is plenty more to do here before the Butte-Silver Bow Supportive Housing Development Project is complete.
But some precursor work has been done.
With grants from the Montana Healthcare Foundation, Butte and other Montana cities are undertaking a strategy known as "Frequent Users System Engagement." It identifies frequent users of jails, hospitals, shelters, mental health facilities and other crisis services and tries to get them off the streets through supportive housing.
St. James Healthcare, Butte-Silver Bow, Action Inc., the Public Housing Authority of Butte and the Southwest Montana Community Health Center are among stakeholders working to implement FUSE initiatives.
With a $60,000 grant from the Montana Healthcare Foundation in 2018, St. James joined others to identify frequent users of public services in Butte, study their economic impact and estimate potential savings if they had access to permanent housing.
The group utilized jail rosters, ER admission data and a coordinated entry list among local service providers and identified 19 individuals. Ten were utilizing all three systems and nine were utilizing two.
Together they yielded an annual average of 45 overnight stays in jail per person and 25 visits to the ER, with a yearly public cost of $56,000 per person. The total costs to the community exceeded $1 million a year, according to the study.
More work toward FUSE initiatives has been done since then and the evaluation by Helena-based SMA Architects will identify best options for housing.
Karen Byrnes, Butte-Silver Bow's community development director and member of the Continuum of Care Coalition, said it will be a comprehensive evaluation that meets strict criteria from the federal Community Development Block Grant program that's helping to fund it.
SMA will look at renovating existing buildings or new construction and consider factors such as building codes, designs and costs in identifying and recommending alternatives for the project.
Byrnes toured a newly constructed apartment building in Boise, Idaho, called New Path Community Housing two years ago and was impressed.
"There were some common areas on the first floors, there were laundry and exercise rooms, there was computer lab space and offices for different service organizations that could provide job counseling, mental health counseling and things like that," Byrnes said.
"There was some outdoor common space too but each of the apartments were individual, fully functional apartments with a kitchen and a living room and a bedroom and a bathroom," she said.
The idea is to get tenants stabilized, functioning and paying at least some rent, and having separate apartments is part of that process "so they can live independently in that apartment," Byrnes said.
"It's not a shelter, it's their home," she said.
Equally vital are services to help people stay, Seccomb said.
"You have someone with a mental-health background as well as health-care people as well as housing case managers to kind of stay wrapped around them to make sure they are paying their rent, that they're still taking their medications and so on," Seccomb said.
When they are healthy and safe, she said, they aren't causing trouble, they aren't in jail, they aren't in the emergency room.
New Path Community Housing, the 40-unit supportive housing complex in Boise that Byrnes toured just before it opened in late 2018, is having success.
A report by the Idaho Policy Institute at Boise State University said it saved the community more than $1 million in its first year of operation.
"New Path has helped sharply reduced these residents' interactions with law enforcement, decreased their emergency room trips and use of homeless shelters, resulting in savings for taxpayers and philanthropic resources in a variety of areas," the Idaho Press wrote in an April 2020 story on the report.
The institute tracked residents' use of those services and said community costs were reduced by $1.3 million, or 63 percent.
But there were challenges, including high turnover of support staff in the beginning months "due to the overwhelming nature of the work and concerns that the program does not have stable funding year to year …" because appropriations are from the county and health systems.
There are challenges ahead in Butte, too, but efforts to meet them will continue over the next year as SMA conducts its housing evaluation.
"On the service side, there is a lot of work to be done to elevate the existing services to a system level so we all see ourselves as one system rather than just one agency, but also to identify funding," Seccomb said.
"There are currently no permanent revenue streams to support this kind of work so the Montana Healthcare Foundation has been doing a lot of work on that, and there is really is a statewide effort to research those things and policies that might support that."
Byrnes said there will be plenty of discussions with commissioners, the county's chief executive and the public about the project as it progresses.
"It will be ongoing community engagement all the way along with different folks in the different groups and working with the whole community," she said.