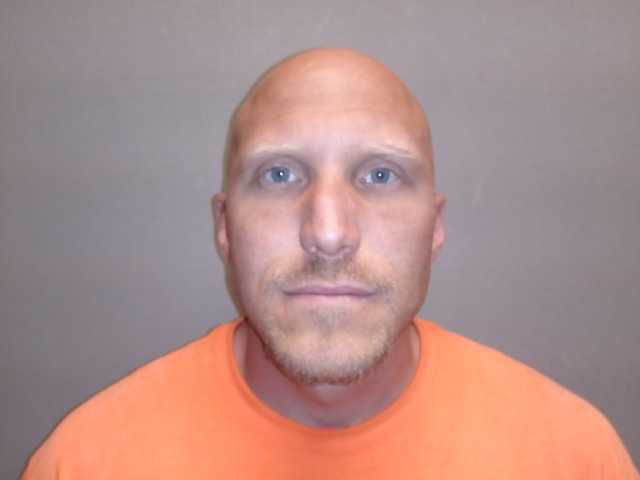 A Butte man who is accused of brutally beating another man and holding a knife to the neck of a woman while sexually assaulting her pleaded not guilty Wednesday to three felony charges and two misdemeanor counts.
Dustin Dwight Morrow, 34, pleaded not guilty to aggravated assault, sexual intercourse without consent and assault with a weapon — all felonies. He also pleaded not guilty to misdemeanor resisting arrest and assault for trying to bite police officers and a doctor treating him at the hospital.
District Judge Robert Whelan accepted the pleas and Morrow was returned to jail with bail set at $100,000.
Morrow faces 20 years to life in prison if convicted of the sexual assault charge alone. The other felonies combined have maximum sentences that add up to 40 years, while the misdemeanor charges each carry a maximum of six months in county jail.
The charges stem from an investigation of a series of events that occurred on May 23, when Morrow got into an altercation with a man and a woman.
According to police, the man had invited Morrow to his apartment on West Broadway Street to hang out and drink. They started drinking vodka and another woman who lives in the same building later joined them. The three then went to the woman's apartment and continued to drink.
The man said Morrow began to flirt with the woman and even tried to grab her crotch. He said the woman resisted and told Morrow to leave.
The man told police Morrow then grabbed a step stool and struck him in the head. He said he fought back and at one point, Morrow left the apartment but returned a short time later and continued to punch him in the face.
The man said he was lying on the floor when he saw Morrow was on top of the woman with his pants off making thrusting motions with his hips. He remembered Morrow saying, "this is how we do it in prison" as he was sexually assaulting the woman.
When the man tried to stop the sexual assault, he said Morrow assaulted him again and knocked him unconscious. He was taken to St. James Healthcare but was transported to another hospital due to the extent of his injuries. Officers say the man had suffered a brain bleed.
The woman gave a similar account of events as the man but said she can't remember why Morrow became upset that day. She said Morrow turned his attention to her after he "finished assaulting" the other man.
The woman said she was on the floor when Morrow got on top of her and pulled her pants and shoes off, then repeatedly sexually assaulted her.
The woman said she was able to push Morrow off of her, then convinced Morrow to let her get dressed and go to the bathroom, where she called 911.
The woman said Morrow entered the bathroom and found out she had called 911. She said he balled up his fist and threatened to strike her but left the apartment.
When officers responded to the scene, they followed a blood trail that led up to the woman's apartment, where they found the male victim sitting on the floor with significant injuries to his head and face.
The woman was transported to St. James Healthcare to be treated and examined for sexual assault.
Meanwhile, police found Morrow at his mother's apartment. He refused to cooperate and at one point appeared to be ready to assault one of the officers, police said. He was then tased and placed under arrest.
Morrow was also sent to St. James Healthcare because of his injuries, but would not cooperate and attempted to bite two officers and the physician assistant who was treating him. He was medically cleared and transported to the Butte Detention Center and jailed.
Morrow denied the accusations against him and gave officers a different version of events. He said the woman had invited him to her apartment after the three had been drinking at the other man's apartment. He said an altercation started when the other man showed up at the woman's apartment and was jealous.
Morrow said the man picked up a metal folding chair and struck him in the head, which made him upset and fight back. He said he later pushed the woman to the ground after she struck him with a bottle on the left side of his face. After that, he said he left and went back to his mother's apartment.
Morrow denied sexually assaulting the woman or having any type of sexual contact with her. Officers say Morrow could not explain the man and woman's injuries.
Get local news delivered to your inbox!
Subscribe to our Daily Headlines newsletter.