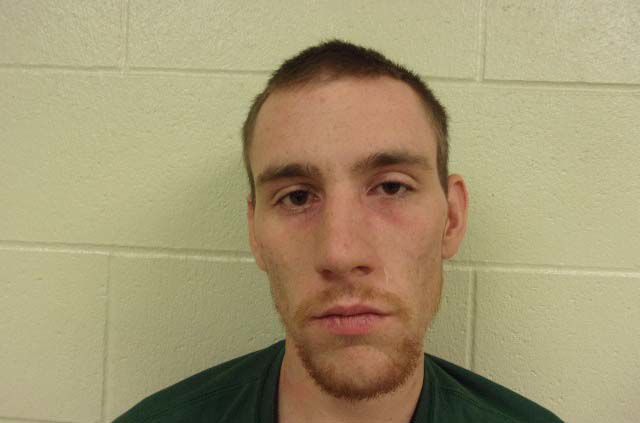 A Butte man pleaded guilty to felony assault charges Thursday after he admitted punching his girlfriend and hitting her with a flashlight.
As part of a plea agreement, prosecutors will drop some additional, initial charges against 23-year-old Ryan Thomas Gardipee, including sexual intercourse without consent. Ann Shea, the lead prosecutor in the case, said that decision was based on the totality of circumstances in the case.
Prosecutors consider numerous circumstances and factors in amending charges as part of plea agreements, and even though judges usually go along with plea-deal recommendations, they don't have to and sometimes don't.
Gardipee pleaded guilty before District Court Judge Kurt Krueger to one felony count of assault with a weapon and partner-family member assault, third or subsequent offense. He could face up to 25 years in prison for the convictions when Krueger sentences him at a later date.
According to charging documents, St. James Healthcare contacted police around 4 p.m. on Oct. 18, 2019 regarding a sexual assault. The victim told police Gardipee had twice physically assaulted her and also raped her at a residence in the 500 block of North Wyoming Street.
She told officers that Gardipee punched her in the head and face during the first physical assault, and that she passed out from the pain. The following morning, when she woke him to go to work, she said he hit her with a brown piece of wood in her knees and shins to prevent her from leaving and hit her elbow with another object.
Shortly thereafter, she said he took her to the floor of the bedroom and continued to beat her and then sexually assaulted her. After that, she said he "strangled her to the point where she thinks she passed out."
The victim told officers she begged Gardipee to let her go so she could go to the hospital. She also convinced him she would not tell anyone about the assault. He agreed and called her father to come and get her, according to prosecutors.
Gardipee was later picked up at the Wyoming Street residence. He told police he had consensual sex with the victim the day before the alleged incident, but not afterward.
When she threatened to leave, he admitted the two "got into a shoving match," and he pushed her to the floor and began hitting her with a flashlight. He also admitted to ripping off her pants and underwear, but denied the sexual assault.
Gardipee has two prior convictions of partner-family member assault in the Butte-Silver Bow City Court. It becomes a felony if it's the third or subsequent offense.
Get local news delivered to your inbox!
Subscribe to our Daily Headlines newsletter.