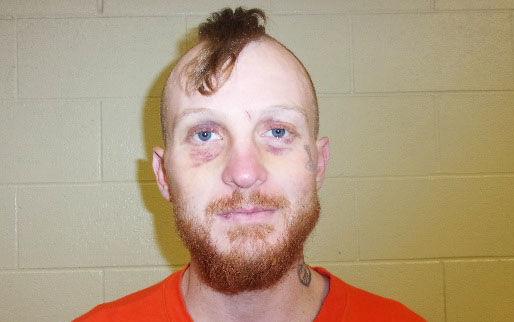 A Butte man who was charged with attempted homicide for shooting a man with a crossbow pleaded guilty to a lesser felony of tampering with evidence Wednesday.
Prosecutors disagree that 29-year-old Joshua Michael Ott used reasonable force during the altercation at a house in Silver Bow Boulevard in February 2020, but nevertheless plan to drop the more serious charge of attempted deliberate homicide.
Ott admitted Wednesday to shooting the man with an arrow from a crossbow, but his attorney said it occurred when the man attacked him with an ax. Ott also admitted to tossing the crossbow and arrows in a nearby dumpster immediately after the incident, which led to the tampering charge.
District Judge Robert Whelan accepted Ott's guilty plea to the latter charge, ordered a presentence investigation and set sentencing for June 9. He faces up to 10 years in prison and fine up to $50,000.
Attempted deliberate homicide carries a minimum 10 years and maximum of death, life in prison or 100 years. Even when the charge is actual homicide, prosecutors in Montana rarely seek the death penalty.
According to prosecutors, the victim and a woman went to a house in the 1900 block of Silver Bow Boulevard around 9 p.m. on Feb. 28, 2020, to retrieve some belongings.
The victim said he walked to a back bedroom with an ax because he thought the door would have a lock on it and he didn't have a key. Ott opened the door, the victim said, and after a few words were exchanged shot him in the chest with a crossbow.
The victim said he pulled the arrow out, hit the wall with the ax and staggered to the living room. He was taken to St. James Healthcare, where he spent some time in ICU, but recovered from the wounds.
He initially refused to name the assailant but later cooperated with police and said Ott had shot him. Ott called police the next day saying he used the crossbow in self-defense, but he refused to come in for an interview and was arrested on March 5 outside a Walmart in Missoula.
A woman who had accompanied the victim to the house backed his version of events, but another woman said she was with Ott in the bedroom and the victim had threatened to kill them with the ax.
Ott's attorney, Ronald Piper, told Whelan his client had been in jail 413 days and given the plea to the lesser charged, asked that he be released pending the sentencing hearing. He would live with his father in Butte in the meantime.
Whelan said Piper needed to file a written motion with the court before he would consider that.