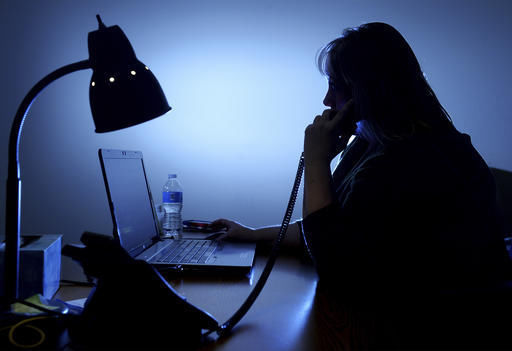 Butte community leaders are more engaged than ever in preventing high suicide rates and fashioning a healthier community.
At least 30 Community Action Team, or CAT, members keenly aware of the increasing public health crisis suicide presents in Butte-Silver Bow and the state progressed on their game plan on Thursday at the county health department.
As the Montana Legislature mulls several suicide prevention-related bills this session, they are steadily working to resolve the ongoing suicide rates.
CAT is used to dealing with the high rate of teen suicides, but since Oct. 5, seven adult males died by suicide in the county. So its mission has expanded further to include adult prevention of risk.
From a growing awareness of the importance of student attendance in school, interventions for students suffering from depression, and more prevention training, local leaders are immersed in providing solutions.
Karl Rosston, suicide prevention coordinator for Montana Department of Public Health and Human Services, asked the group for help with House Bill 265, which would make it mandatory for school districts to develop and implement evidence-based suicide-prevention plans.
Sponsor Mary Ann Dunwell, D-Helena, wrote the bill with an "opt-out" provision, meaning that parents would have to sign a form not allowing their child to participate.
Instead, Rosston is worried because other legislators prefer an "opt-in" alternative, requiring a proactive approach for busy parents.
You have free articles remaining.
"It will fail if it's opt-in," Rosston stressed. "Any support you can give the House or education committee will help. Any time they modify it, the effectiveness will go down."
Statistics show 86 percent of parents who have lost a child to suicide didn't even know she or he was suicidal, he added.
"We want to give parents the best information they need to help their child," he said. Even though no one opposed the bill at the Wednesday hearing, he fears the opt-in/opt-out discussion can hurt its chances of passing.
No action was taken at the hearing, in which two Helena teens who each survived suicide attempts testified in favor of the bill.
Meanwhile, when Stacy G. York, a trauma specialist and licensed clinical social worker from Billings, comes to Butte next month, local leaders will:
• Host an all-day professional training for teachers on Monday, Feb. 20, to learn about youth mental health, brain development in children, the life-long impact of trauma, and the connection between behavior and a healthy community.
• Invite healthcare, faith, education, and business leaders of all stripes to a "Champions for a Healthy Community" luncheon on Tuesday, Feb. 21, from 12:30 to 2 p.m. at the Butte Brewing Co., 465 E. Galena St., banquet room, to strengthen CAT's mission of informing the community about its work.
• Form a county suicide mortality review team similar to the 2016 state Montana Suicide Mortality Review Team.
Rosston is also lobbying for major suicide prevention funding on HB117, HB118 and HB23, which he said should pass fairly smoothly. His website is a prime source for prevention strategies plus Montana and national statistics on suicide: www.sprc.org/states/montana.