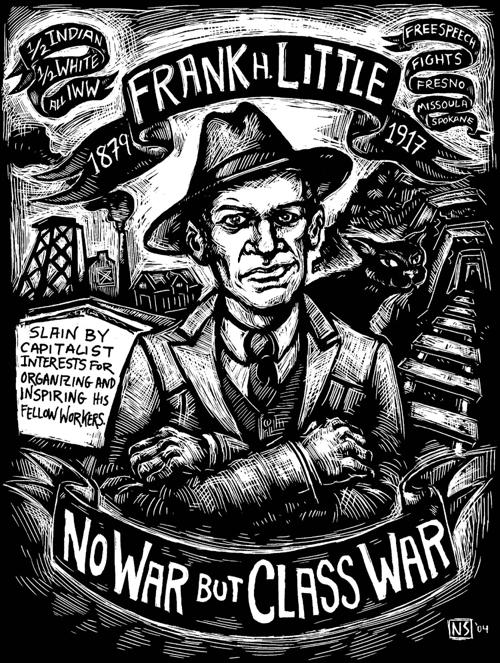 Frank Little, an Industrial Workers of the World union organizer, was hung in Butte from a Milwaukee Road trestle Aug. 1, 1917. He had come to Butte, which was an open shop, to help organize a miners' strike against the Anaconda Copper Co. Though not much is known about his early life, Little is said to have been born in Oklahoma to a Quaker father and Native American mother.
He was a controversial figure, once calling American soldiers headed into World War I "Uncle Sam's scabs in uniform." Little was vehemently against the war, claiming it was just a way to oppress the working class. "We have no interest in the war," he said in one speech. "Our interest is solely with the working class. We don't care what the nations of America, England, Germany or Russia do."
Little was abducted from his boarding house room in the wee hours of Aug. 1, 1917. His body was found with a note invoking the vigilante warning "3-7-77." His murderers, said to be six masked men, were never brought to trial. Little is buried in the Mountain View Cemetery in Butte.