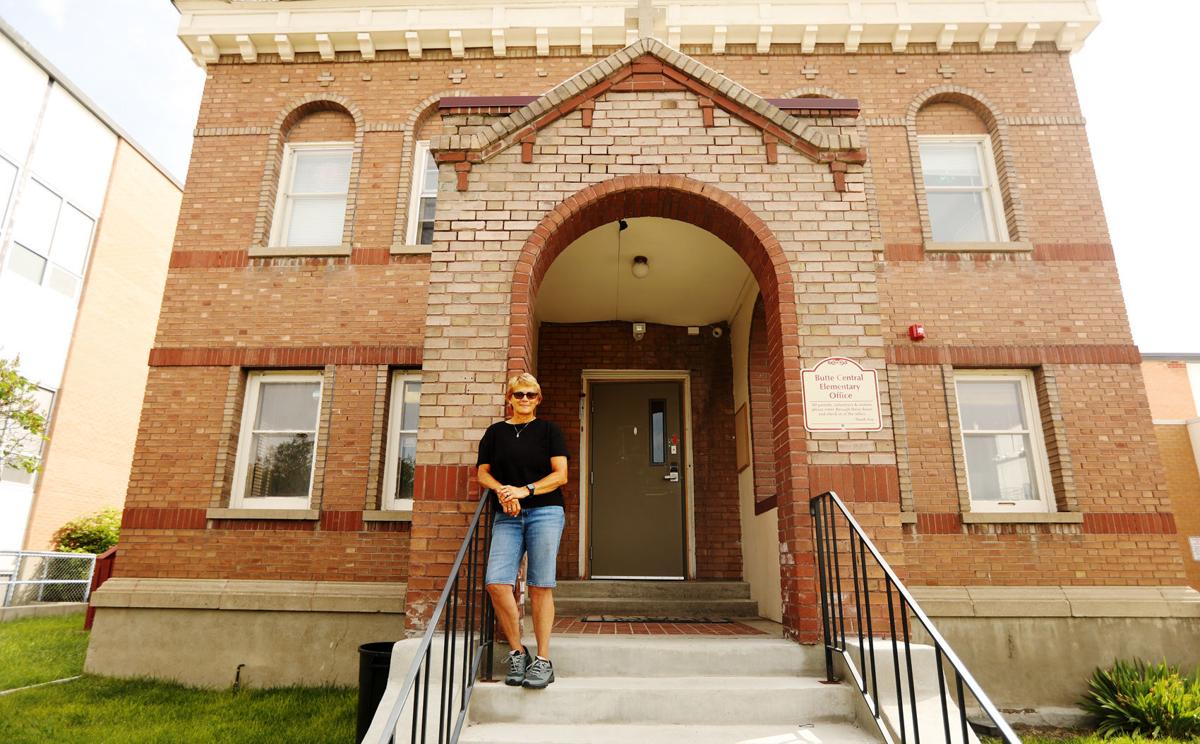 This will be Butte educator Susie Hogart's last year spending day in and day out at school.
The former Butte Central Elementary principal plans on retiring at the end of the upcoming school year but wanted to end her career where it began – in a classroom helping special needs children reach their potential.
"I am going back to what I love," says Hogart, who has been an educator for the developmentally disabled for nearly 40 years.
Caring for the developmentally disabled has been Hogart's passion since childhood and she will bring that passion to Central's Esther Cote Resource Room, which helps elementary and high school students with special academic needs..
One of the reasons Hogart chose this profession was her childhood experiences with Stevie Driscoll, a neighborhood boy with Down's syndrome.
"I so admired his family and how lovingly they took care of him," she said.
The example the Driscoll family set basically put into motion Hogart's lifelong commitment to helping those with special needs.
So much so that she got involved in Special Olympics as a sophomore at Butte Central High School and volunteered during the summer.
Taking these children and young adults to the park or off to a dance evokes happy memories for Hogart, who continued that commitment all through her adult life.
Hogart was just out of high school in 1973, and at a crossroads. She decided to put her dream on hold and attend Butte Vo-Tech where she would take classes to become a legal secretary.
The school also housed a self-contained classroom for those with special needs, and Hogart was deeply moved by the children's enthusiasm.
"I have to follow my dream," Hogart thought. "I've got to do this."
Plans to be a legal secretary quickly went the wayside and a determined Hogart headed to Eastern Montana College where she got her teaching degree.
She has never looked back, nor regretted her decision.
For 34 years, Hogart was a special education teacher for Butte's School District No. 1.
"I never ever thought of getting out of special education and teaching in a regular classroom," said Hogart. "I am passionate about these kids."
Her professional success was simple.
"All these kids really need is a bit more structure," she said, "and a bit more of your time and care."
Hogart retired from the school district but after a while, idle hands really didn't sit well and she got back into teaching, mostly as a substitute. She would later serve as principal at Butte Central Elementary for four years, a job she also enjoyed.
"I loved seeing the kids every morning — their smiles were infectious," said Hogart, who decided last year to step down from her position.
Karla Ahlborn, a teacher in the Esther Cote Resource Room, is thrilled to have her friend back in the classroom.
"I am looking forward to working with her again," said Ahlborn.
The women became close while teaching for the Butte school district and even retired together in 2012.
"We have been friends for more than 30 years and never a cross word between us," explained Ahlborn. "Not a lot of people can say that."
Sue Burt, who has been an administrative assistant at Central for more than 20 years, has worked side-by-side with Hogart for the past four years. She is thrilled that Hogart is staying on and that she is easing into her retirement slowly.
"It's an added boon for us and the school, too," she said.
During her tenure, Hogart helped to bring back school uniforms, a feat she is very proud of, along with implementing a weekly Mass at school.
According to Burt, Hogart's enthusiasm is infectious.
"She's been a great friend," said Burt, "and I am glad we still get to be pals."
As the dog days of summer near, Hogart is looking forward to just being back in the classroom.
"I can't wait," she said. "It's how I want to end my career."
Get local news delivered to your inbox!
Subscribe to our Daily Headlines newsletter.