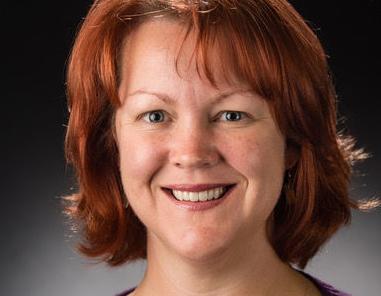 Wendy Grace has seen too much not to be very worried.
The Butte hospitalist and family-practice physician now practices at St. James Healthcare, where she is vice president of the medical staff, and the Southwest Montana Community Health Center.
But for six years, she worked at USAMRIID, The United States Army Medical Research Institute of Infectious Diseases, in Maryland, earning a master's in biotechnology at Johns Hopkins during that time, before getting her medical degree at Case Western Reserve in Cleveland.
During that time, she worked on on vaccine development for filoviruses like the hemorrhagic fevers Marburg and Ebola. She worked on developing rapid diagnostic tools for SARS and other viruses, and was sent on global assignments deploying diagnostics for other diseases including influenza.
Many of her friends and former co-workers are involved in the coronavirus fight, including friends working on the White House disaster response.
She's speaking out as a concerned citizen, because she knows what she's seeing now.
"Here's some math to tell you why I'm so concerned," she said.
"In the world of viruses, we're concerned about two numbers: the average number of people one person can infect, known as R-zero, and the doubling time, or how long it takes for confirmed cases of the virus to double.
"Right now in the United States, the R-zero number is 2.4 and the doubling time is four days. As of about 10 minutes ago, we had 4,100 confirmed cases in the country."
She said it's hard for many people to think exponentially. "We're used to 1,2,3," she said. "As an example, if we had 500 cases, with a doubling time of 4 days, that means that in 44 days we would have one million cases" — if nothing is done to 'flatten the curve,' to slow the rate of infection by limiting interpersonal contact.
She's also worried that the number of confirmed cases is artificially low because so little testing has been done to date.
That's why she's in favor of measures, like those implemented Monday, to close bars, restaurants, and other gathering points for a time.
She said that conservatively, 50 to 60 percent of the population could ultimately be infected. The key, she says, is to slow down that rate of infection through such measures, as well as social distancing and sanitizing.
"If we can shift the rate of infection so the rate of people getting sick grows more gradually, then we can appropriately use our resources to treat people," she said.
Grace just canceled a long-planned vacation. "I'm Face-timing the girlfriends I was going to go with," she said with a rueful smile. "I just got my parents to cancel the cruise that was their lifelong dream. This stuff is hard."
She said that one of the difficult aspects of COVID-19 is that people without symptoms who don't know they're infected can spread the virus.
She says without extreme measures, healthcare facilities will be overwhelmed. She said hospitals all over the country are going to need more equipment, like ventilators, to treat seriously ill patients. But if the correct public health steps are taken, she said, hospitals will have a fighting chance to stay on top of the cases.
Grace, who has practiced here for five years, says she's particularly worried about Butte, because "we have an older population with a lot of existing respiratory disease."
She said the next few weeks will tell the tale.
"We have to step up, self-isolate, take care of our family, our neighbors, and our friends," she said.
But that's not all bad, she added.
"It's a time of quietness, reflection, and family. It can be like Christmas but you don't have to buy all the stuff," she said.
Concerned about COVID-19?
Sign up now to get the most recent coronavirus headlines and other important local and national news sent to your email inbox daily.