Dozens of cars filled the Butte Country Club parking lot and lined Elizabeth Warren Avenue on Wednesday night for the annual NCAA March Madness Calcutta auction and cystic fibrosis benefit.
Even more people were inside the club, sitting in groups at large, round tables, mingling by the bar or placing raffle tickets in baskets for things like expensive liquor and art. 
Around 7:30 p.m., special guest Colt Anderson kicked off the night's auction event. After Anderson thanked everyone for coming, he read from a poem his 6-year-old cousin Reese Dunmire, who has cystic fibrosis, wrote. 
"Dear Calcutta, I hope the cure comes soon. You know that I will be brave. Reese," Anderson read. 
For the past five years, hundreds of people have gathered at the Butte Country Club for this annual Calcutta auction and cystic fibrosis benefit.
"We know people are interested in March Madness, and this is just one more way for them to enjoy it," said Bob Lazzari, Butte-Silver Bow County's Recreation and Events coordinator and one of the founders and organizers of the Calcutta auction event.
Lazzari explained that 10 percent of the total amount of money raised in the Calcutta auction of the March Madness basketball teams goes to the Cystic Fibrosis Foundation and the remaining 90 percent is paid back to the participating bidders whose teams play well in the national basketball tournament.
In 2014, the Calcutta brought in about $90,000 total. Last year, there was $180,000 in bids, and the first-place team won over $40,000, Lazzari said.
According to Lazzari and co-founder Rick Anderson, a Butte lawyer, the men started the auction event five years ago after Anderson met the owner of Missoula's Red's Bar at a cystic fibrosis walk-a-thon. Anderson said he learned Red's did an annual Calcutta around March Madness time to raise money for cystic fibrosis. When he told Lazzari about it, who was the bar manager of the Butte Country Club at the time, Lazzari suggested they mirror the auction in Butte.
"I have to give Bob the credit. He's the one who said, 'Hey, why don't we do this here at the country club?'" Anderson said.
Since then, Anderson and Lazzari said the number of Calcutta participants and the money raised for cystic fibrosis has grown significantly year after year.
But while Lazarri may have spearheaded the annual benefit, Anderson's family's experience with cystic fibrosis sparked it. Anderson's 6-year-old granddaughter, Reese Dunmire, has the life-threatening condition, which causes thick mucus to clog the lungs and digestive system.
"It's a lifetime genetic disease that wreaks havoc on the body," Anderson said. "When you see her (Anderson's granddaughter), she looks like any other little kid, but what happens behind the scenes is quite a bit."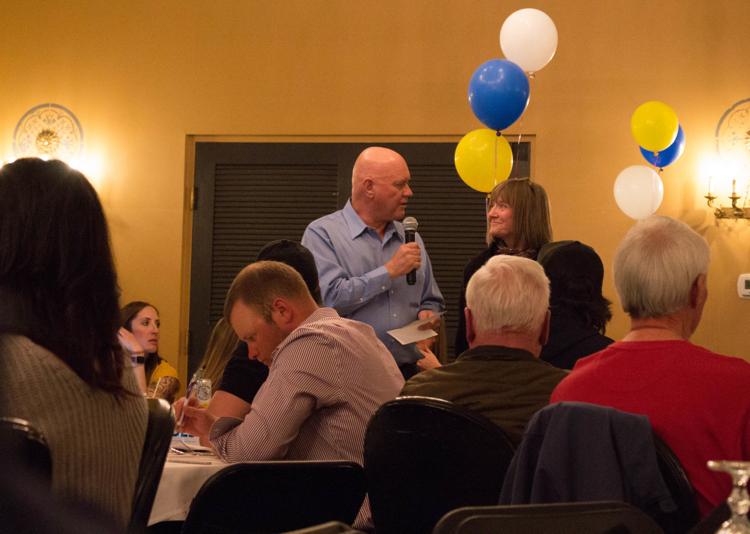 Anderson said there are at least seven or eight families in Butte with someone struggling with cystic fibrosis. And he said while there is no cure, the Cystic Fibrosis Foundation has helped support research that's led to new drugs and treatments to increase quality of life for those with the disease.
"I see my granddaughter go through every day struggling and fighting to maintain a normal life. I'd love to see a cure that could reverse the process," Anderson said.
During Wednesday night's event, Anderson said a few words before the Calcutta began, speaking to his granddaughter's struggles and recognizing an older member of the crowd who also has cystic fibrosis: Zachary Schneider, 23. 
This was Schneider's first year attending the annual Calcutta, and he said he was amazed at the turnout. 
"Butte is a fairly tight-knit community, but this really shows what we can do as a whole and the possibility we have to make a difference," Schneider said. 
Schneider was diagnosed with cystic fibrosis at birth. He said growing up, he felt his parents struggled more with the logistics of the disease than he did but acknowledged that the past 10 years haven't been easy. Schneider said he's been hospitalized four to five times in that time period and has both diabetes and osteoporosis as a result of cystic fibrosis. 
"I grew up with this, so I know no different," Schneider said. "I just go with it." 
Schneider also said he hopes that as a 23-year-old with cystic fibrosis, he can offer some hope and serve as a role model of sorts to younger people with the disease. 
"With me being one of the oldest in Butte with cystic fibrosis, I hope that the younger kids can look from afar and know that they can grow up and be something," Schneider said.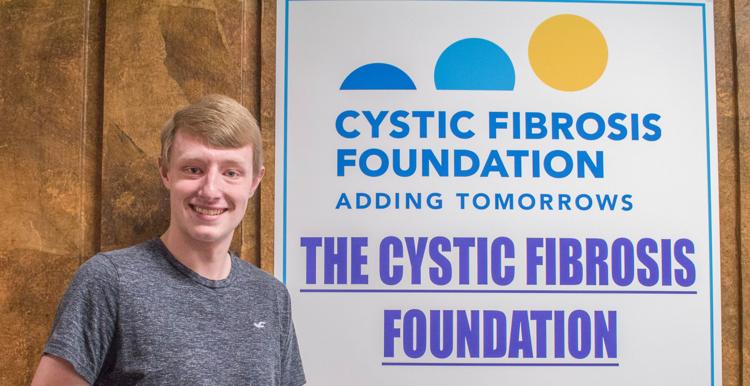 On top of the 10 percent of the basketball team bids that go directly to the Cystic Fibrosis Foundation, the Calcutta event also features a Dutch auction. All of its proceeds have historically gone to the Cystic Fibrosis Foundation as well, but this year they will be split between the national foundation and the Bozeman-based Cody Dieruf Benefit Foundation for Cystic Fibrosis.
In 2005, Cody Dieruf, who grew up in Bozeman, died at 23 of cystic fibrosis. She was 11 days away from graduating from Lewis and Clark College in Oregon, her mom Ginny Dieruf said.
"College was a double trauma for Cody as she tried to keep up with her studies and her health… She was in and out of the hospital often," Dieruf said.
When asked why Dieruf and her husband George felt they should start the foundation in Cody's honor after she passed, Dieruf said it's because Cody asked her to.
"She said she wanted us to find a way to help others and to let them know that every child should be given the opportunity to live life and follow dreams," Dieruf said.
Through the foundation, that's what the Dieruf family has set out to do, along with give families the support their family didn't have. The foundation helps pay for trips to see specialists, other medical expenses, and sports camps or exercise-related activities, as exercise is important for people with cystic fibrosis.
Dieruf said this support is offered to families across southwest Montana, most recently including the Butte area, and that the foundation also offers a yearly retreat for mothers who have children with cystic fibrosis.
"We can't give the cure that everyone needs, but we can make life a little more doable," Dieruf said.
Although Cody's final wish was for her family to advocate for cystic fibrosis and give families hope, Dieruf said Cody was very private about her personal battle with the disease growing up. Cody didn't want anyone to feel sorry for her or hand opportunities to her because of her illness, Dieruf said — she wanted to prove to herself and to everyone else she could do things on her own.
But Dieruf said she grew more open about having the disease after she started attending college. Her family chose to use a reflective essay she wrote about her life with cystic fibrosis as her obituary.
"The sicker I get, the more difficult the little things become, but consequently, the more victories I have," Cody's essay reads. "Before long, taking a breath will be the sweetest victory imaginable…Perhaps I, we, should count ourselves fortunate to be able to find the grace, the splendor, the potential in the ordinary, the expected, the taken for granted. Life."