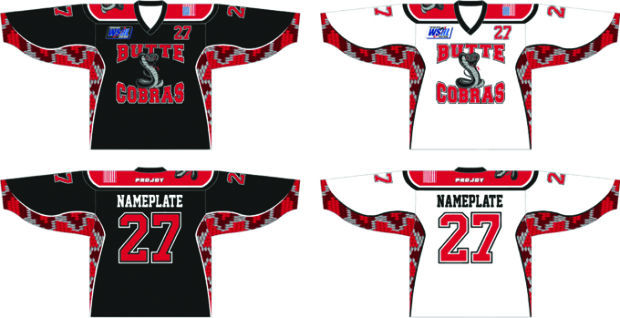 The Butte Cobras unveiled the home and road sweaters they will wear during the 2014-15 Western Hockey League season.
"I am extremely happy with the final results of the jerseys," said team owner Michael Burks. "We were looking for something simple yet unique that would make the fans excited every time the players hit the ice. We are hoping that the entire city of Butte will be wearing replicas by the time the puck drops in October of this year."
The Cobras will play their their home games at the Butte Community Ice Center and have already taken steps to make the arena a little more fan friendly. The spectator side of the rink will be fitted with glass that is six feet high, removing the three-foot high glass as well as the need for netting. This will give fans and spectators a better view of the action.
Get local news delivered to your inbox!
Subscribe to our Daily Headlines newsletter.