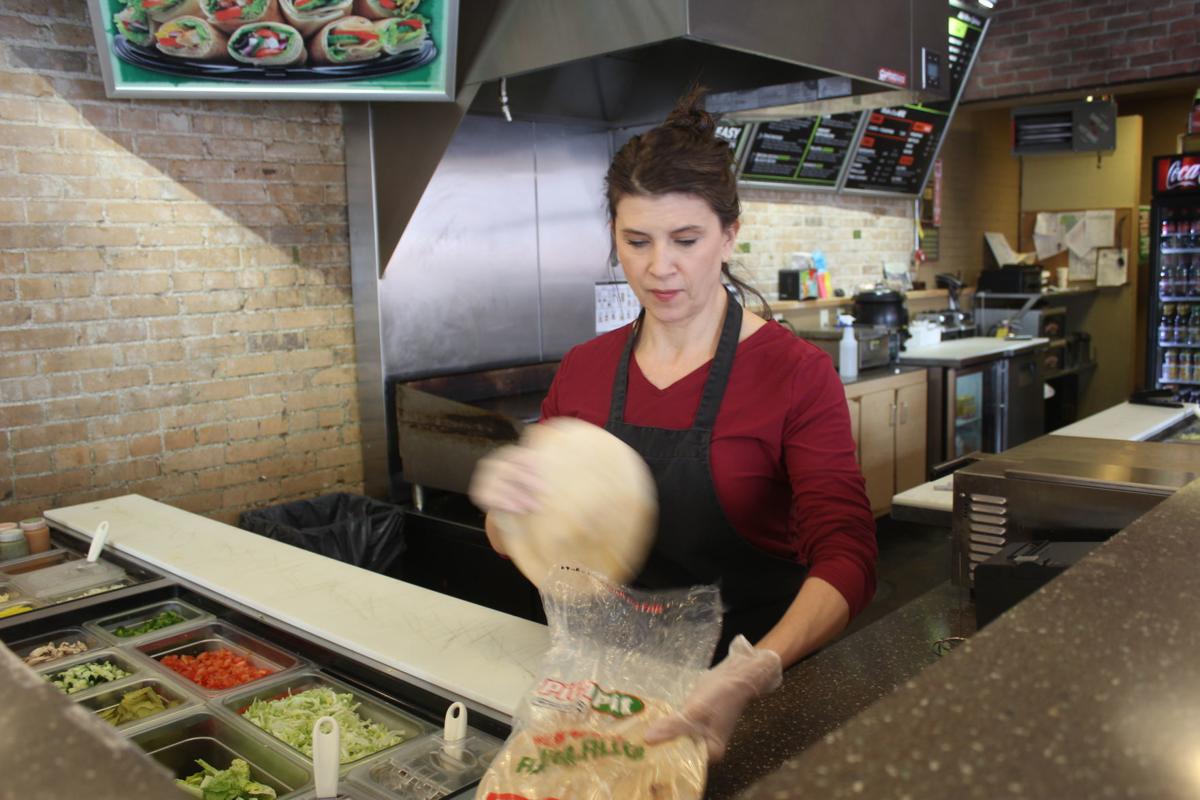 When Carrie Fisher, co-owner of Butte's Pita Pit and Taco Del Sol restaurants, sat down to write a Facebook post celebrating businesses that opened in 2018, she started to notice something.
Many of the businesses, if not a majority, were owned by women.
What's more, when she thought about the businesses that surround her fast-casual eateries at the intersection of Montana and Park streets, she realized that many of those businesses are led by female entrepreneurs too.
"I was like, 'Oh my god, these are all women,'" said Fisher enthusiastically.
The realization inspired Fisher to host an event celebrating female entrepreneurs. And what better day to put on the event than on Friday, which happens to be International Women's Day?
The event, which takes place from 5 to 7 p.m. in the ballroom of the Thornton Building, 65 E. Broadway St., will be a casual meet-up. There will be a champagne toast at 6 p.m., and attendees will get a chance to introduce themselves and their businesses as well as ask each other questions about things they may be struggling with as business owners. Attendance is $10.
Co-hosting the event will be Julie Jaksha and Cassandra Sunell of Headwaters RC&D.
Sunell said Friday's celebration isn't just for entrepreneurs. Instead, it's open to anyone looking for a networking opportunity.
As any entrepreneur will tell you, running your own business is hard work. Sometimes there are more questions than answers, and it's easy to feel alone. But through the women-focused networking event, the organizers are hoping women can find a place where they can rely on each other for support.
"It is really inspiring to hear other people's stories," said Jaksha, noting that when entrepreneurs share their successes along with their failures, those stories can serve as inspiration for other business owners while also helping them avoid making the same mistakes.
"I think it's great to bring (so many business women) all together," she said. "I'm hoping it inspires people."
Fisher plans to make the celebration a reoccurring event and establish a networking group for women called Badass Women of Butte, America.
Historically, women were underrepresented in the business sphere, but today it's not extraordinary to see female entrepreneurs out in the world, Fisher said.
She's not sure whether women face any unique challenges as entrepreneurs, but she does believe women are more receptive to seeking out opinions and feedback. That's part of the reason why she sees so much potential in regular networking events for women.
Maria Kendall, owner of Kynslee Rae children's clothing and toy store at 45 W. Park St., will be attending Friday night's event.
A Butte native, Kendall left the Mining City for Texas to pursue a career in education. She started out as a teacher and held various positions at the district level and later became the executive director of a large, education-based corporation. She recently moved back to Butte and started Kynslee Rae.
It's one thing to try to succeed on one's own, but a lot more can get accomplished when bright minds get together, share ideas, and work as a team, she said.
"When we do that, we can thrive together," said Kendall.
Jennifer Plute, real estate agent with ReMax Premier of Butte, also expressed excitement about the upcoming event.
"I think it's great to be able to network with other people," she said, noting that she's big into networking.
As for Jaksha and Sunell, they will debut a regional networking group for women on Friday called Headwaters Women of Business, which will serve Headwaters' seven-county region in Southwest Montana.
The group's first meeting will be April 3. On May 8, the group will hold a networking event that will include a trolley tour of women-owned businesses in Butte.
Get local news delivered to your inbox!
Subscribe to our Daily Headlines newsletter.