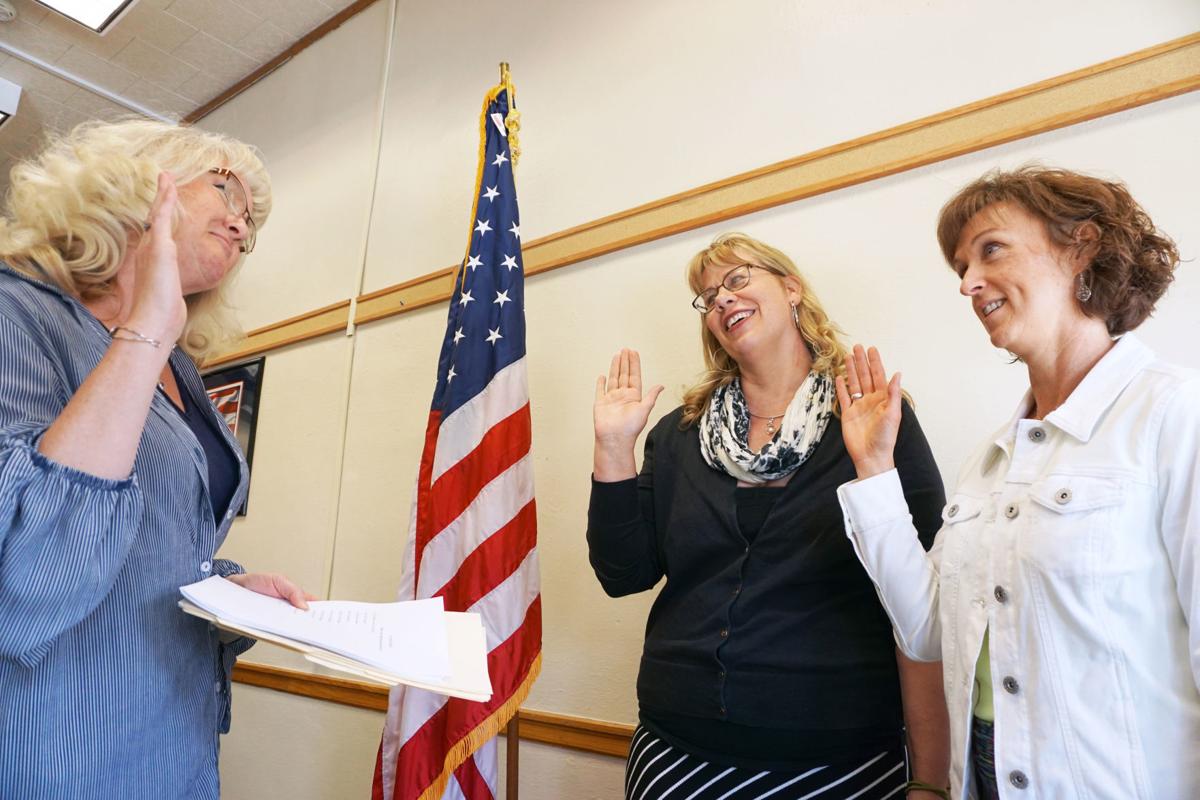 Three seats on the Butte School District No. 1 Board of Trustees and two seats on the Anaconda School District No. 10 Board of Trustees are up for election this May.
According to Dennis Clague, the Butte school district's business administrator, a poll election will be held on May 7 for J.P. Gallagher's elementary seat, Kelly Howery's elementary seat, and Jay LeProwse's high school seat.
School board elections are held every spring, Clague said, as each of the eight trustee's three-year terms are staggered. Interested candidates can pick up paperwork to run in the school board election from the Butte school district office, Clague said, and must file the paperwork with county Clerk and Recorder Sally Hollis by March 28.
If there aren't enough candidates to hold an election, Clague can call the election by acclamation, making the candidates the elected officials without bringing voters to the polls.
LeProwse, who has been serving as an interim board member for the past year, said he hasn't decided if he'll run for the elected position this May. Howery said she does not intend to seek re-election, as changes in her work schedule have made it hard for her to complete her duties as a trustee. Gallagher could not be immediately reached for comment.
Clague said the district prefers to hold poll elections but will also send out ballots to the county's registered absentee voters.
The ballots this year are expected to just list the names of school board candidates. Clague said the school district and the board of trustees do not plan to pursue any maintenance or operations levies. In November, voters overwhelmingly approved a $35 bond to improve security in district elementary schools and to improve East Middle School's 61-year-old interior.
"The (school) board is not inclined to bring forth any levies," Clague said. "We are all very thankful for the taxpayers' support in the bond election."
Anaconda School District No. 10 will also hold a school board election on May 7 for two trustee seats, making the transition from six trustees to five.
According to Kevin Patrick, the district's business manager and clerk, the school board decided to downsize last year because it has had a hard time keeping its trustee seats filled.
Patrick said the Anaconda district will run a mail-in ballot election in May, which the school board voted on at their February board meeting due to the increasing number of Deer Lodge County's registered absentee voters.
Both Jaime Valentini's and Blake Hempstead's trustee seats are up for election. Hempstead said he plans to run for re-election, and Valentini could not be immediately reached for comment.
Interested candidates can either download the required paperwork off of the Anaconda School District No. 10's website or pick it up in person and must file the paperwork with the school district by March 28, Patrick said. He also noted that the Anaconda school district and board of trustees does not intend to pursue any levies this spring.
Get local news delivered to your inbox!
Subscribe to our Daily Headlines newsletter.