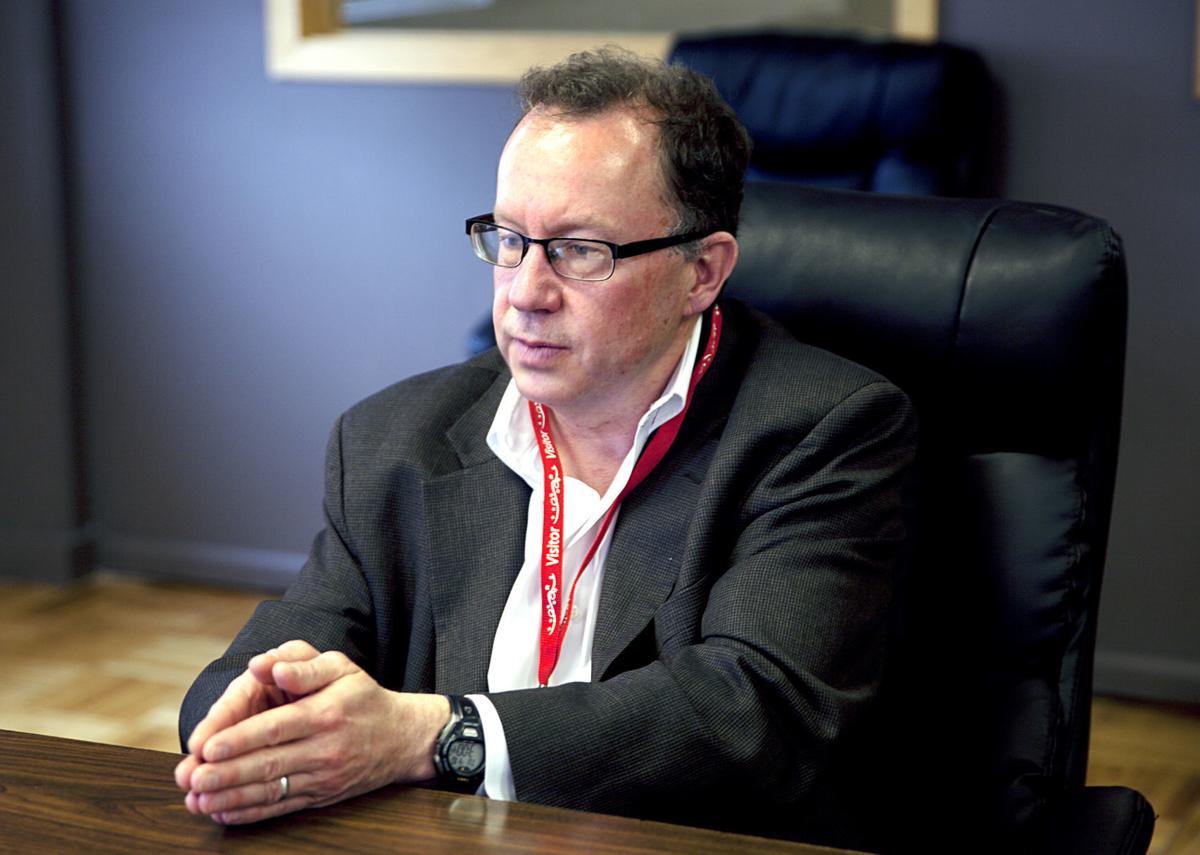 Doug Benevento's Senate confirmation for the position of deputy EPA administrator is being blocked by Sen. Joni Ernst, R-Iowa, in a dispute with the agency over biofuels.
Benevento appears to be a bit of a drive-by victim in the fight between Ernst and his boss, EPA Administrator Andrew Wheeler.
The issue of the Renewable Fuel Standard essentially pits oil and gas producers against Iowa corn farmers, making it a perennial political football and a constant source of election-year pain, particularly for Republicans who are seeking support from both industries.
The role of deputy administrator is the EPA's No. 2 position, and it's been unfilled other than on acting status since Wheeler took over the agency when Scott Pruitt resigned in 2018.
Benevento, formerly EPA's regional administrator for Region 8, including Montana, played a key role in forging an agreement in principle on the Butte Hill cleanup after years of secret talks that had not produced visible progress.
He has frequently visited Butte and has worked to advance the Mining City's interests within EPA and in negotiations with Atlantic Richfield. He is expected to be present in July when the Butte Hill consent decree is signed.
The hot-button issue of the Renewable Fuel Standard has long been high on Ernst's policy list, and as she faces a difficult reelection campaign this year against Democratic challenger Theresa Greenfield, she is under pressure to achieve a positive result for Iowa agriculture interests.
Greenfield this week blasted Ernst's action to block Benevento as "a shameless election-year stunt," saying that the problem lies with Ernst's earlier support of the confirmation of Wheeler, a former oil and gas lobbyist.
Benevento's confirmation, currently blocked by Ernst's opposition on the Environment and Public Works Committee, will not be brought to the Senate floor unless something changes, committee chairman John Barrasso, R-Wyoming, said last week. In a statement, Barrasso said Benevento was qualified for the position. Barrasso also said he disagrees with Ernst on the Renewable Fuel Standard.
Neither Montana senators — Democrat Jon Tester or Republican Steve Daines — sit on Environment and Public Works, though both exercise oversight of the EPA as Appropriations Committee members. Messages were left for both senators Saturday.
If Benevento's appointment were to draw any Democratic support, it could be brought to the floor despite Ernst's opposition.
Benevento declined comment.
This story may be updated.
Get local news delivered to your inbox!
Subscribe to our Daily Headlines newsletter.