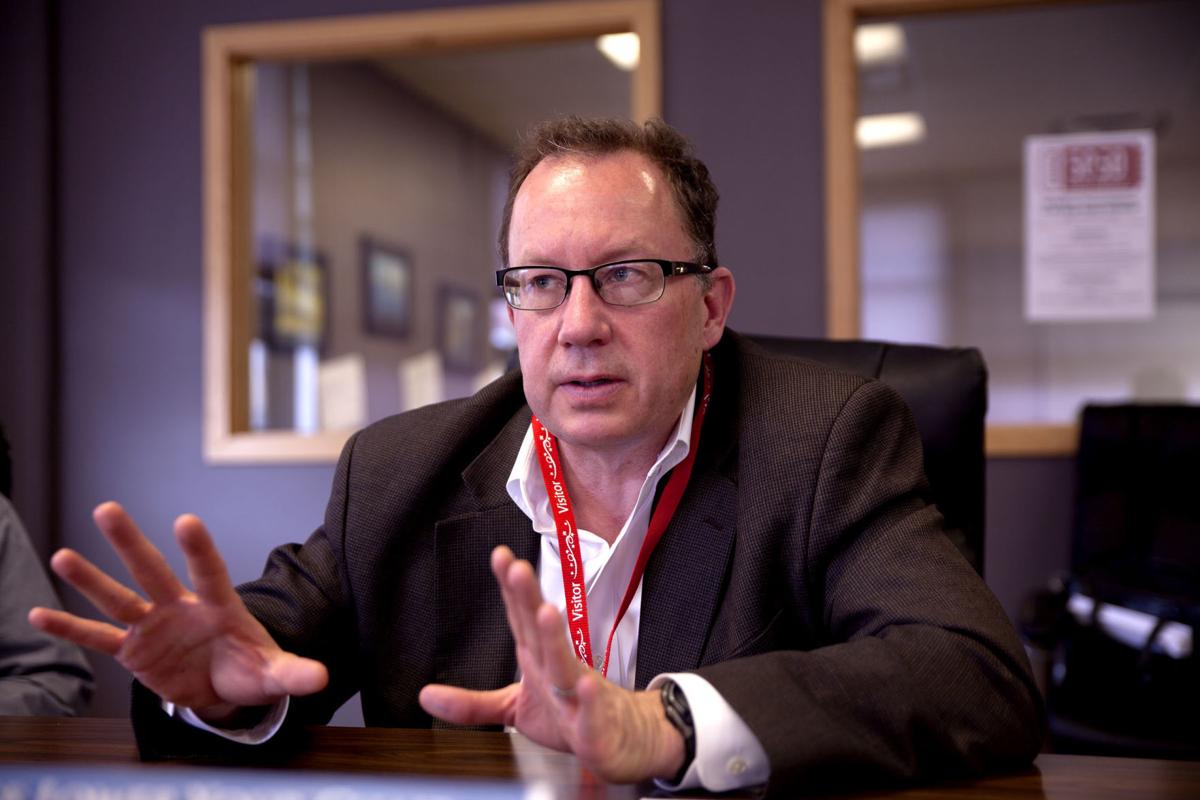 Douglas Benevento, who as the leader of Region 8 of the Environmental Protection Agency is widely credited with breaking a negotiating logjam that prevented progress on the Butte Hill consent decree, has been nominated to the No. 2 position in the agency by the Trump Administration.
The nomination was announced early Thursday morning.
While he will require Senate confirmation to the role of deputy administrator, he is assuming the position on an acting basis pending that hearing. No Senate timetable has been set. That will be up to Sen. John Barrasso (R-Wyoming), chairman of the Senate Committee on Environment and Public Works, and Majority Leader Mitch McConnell.
"It's an honor to serve the administration, and particularly in the role I've been asked to fulfill," Benevento said in an exclusive interview this week.
Benevento has been fulfilling many of the deputy duties since last March, including supervising the regional administrators.
"As regional administrator you're more hands-on. Moving up to this job the level of abstraction is higher," he said. "But in many ways it's the same. Just as in Butte and Anaconda, we get to make a difference in people's lives, addressing environmental damage, making sure it's done well and making sure people live in a safe environment. I want to carry that with me, make sure we get things done. It's very satisfying work."
Asked about the Trump Administration's consistent proposed budget cuts to EPA, including Superfund, he said, "I think the President's budget will allow us to move forward and continue the job we've been doing. The agency needs to do the job more effectively and more efficiently and I think we've demonstrated we can do that. Whatever money Congress appropriates, and Congress makes the final decision, we will in fact use efficiently."
Benevento pointed out that Superfund sites like Butte and Anaconda "have special accounts that potentially responsible parties have paid into. Those sites are different." He said there is "money available for Butte and Anaconda and Libby to make certain the necessary work gets done."
He said his job will be to see that all the regions have the emphasis and support from headquarters necessary to do their work.
Benevento has a close relationship with Andrew Wheeler, EPA's leader.
He said their friendship "goes back to the 1990s when we were both working on the Hill. He was working for Sen. Inhofe (Republican Jim Inhofe of Oklahoma) and I was working for Sen. Allard (Wayne Allard, a Republican from Colorado). We collaborated on a lot of things on the Hill and just kept the relationship up after I went back to work for the state of Colorado."
Benevento has a bachelor's degree from the University of Colorado, a master's degree in government administration from Johns Hopkins University and a law degree from the University of Denver.
While he was on Allard's staff, he worked to secure funds and establish cleanup requirements for the Rocky Flats Superfund site. He also worked on the House Agriculture Committee chaired by Rep. Pat Roberts, R-Kansas, and was instrumental in the development of the 1996 Farm Bill.
From 1999 to 2005, he worked for Colorado Gov. Bill Owens at the Colorado Department of Public Health and environment, including four years as executive director of the agency.
He has also practiced environmental law in the private sector, and worked for Xcel Energy.
He and his wife Gwen and two daughters live in Highlands Ranch, Colorado.
Benevento said that he is very conscious of the work that still needs to be done at the Montana sites.
"Now that I'm in this job I'm still going to be paying a lot of attention to Montana," he said.
"Butte and Anaconda will definitely have a friend at headquarters."
Get local news delivered to your inbox!
Subscribe to our Daily Headlines newsletter.