An outside investigation into former Beaverhead County Sheriff Frank Kluesner's decision to terminate Mike Miles, a Beaverhead County Sheriff's deputy, supported Kluesner's action and found that Miles lied during an internal review of his behavior last spring.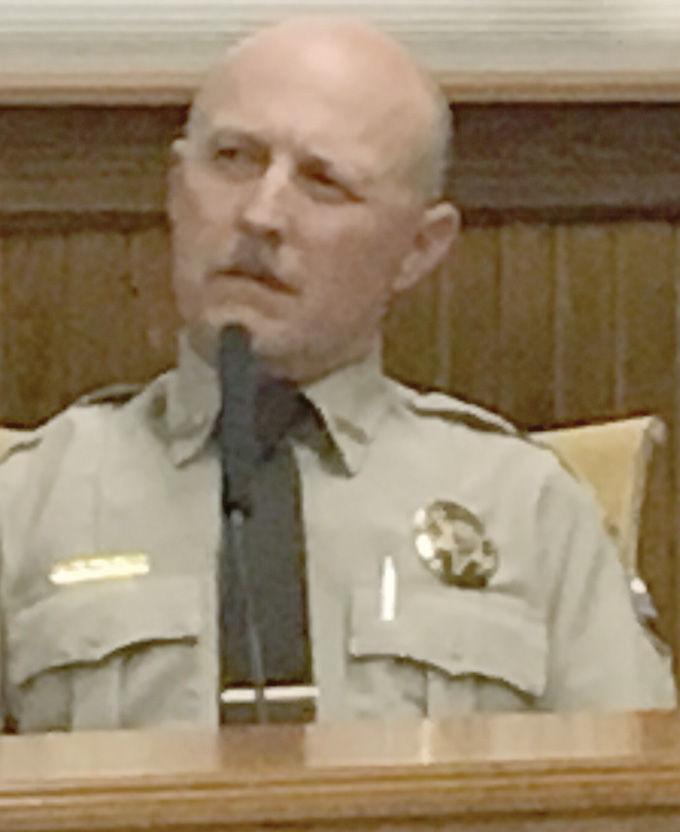 The Human Rights Bureau is an independent state agency that investigates complaints of discrimination. The Bureau's investigation began last June at Miles' behest after Kluesner fired Miles for insubordination, lying and causing disruption. Beaverhead County Commissioners reinstated Miles after their own investigation in June.
Tom Rice and Mike McGinley, both commissioners, did not respond to calls for comment.
The Bureau's report concluded last month, finding that Kluesner's office "reached the correct decision regarding disciplining Miles."
Miles declined to comment, referring The Montana Standard to his attorney, Butte-based David Vicevich. A receptionist who answered the phone for Vicevich hung up repeatedly on The Montana Standard during attempts to request a comment. The receptionist later said she could not put a call through before she hung up again. An email to Vicevich was not returned.
The battle between Kluesner and Miles began over a text message last spring. Kluesner reportedly gave Miles a difficult shift schedule in March of last year. The schedule came out after a union meeting over equal pay issues, as well as claims of a sergeant making disparaging comments about the equal pay concerns prior to the union meeting. The report states that once Miles received the schedule, he sent Kluesner a text that read:
"Frank, why is it that the guys that actually get the work done always get screwed in the schedule? Always messing with the Dillon Deputies. Look at the numbers, the Dillon Deputies carry the case load and two of us actually get our work done. I won't be at the (squad) meeting."
Miles, along with other deputies, is a "Dillon Deputy," meaning his area of coverage includes the city.
The conflict between Kluesner and Miles escalated after that. Miles reportedly lived across the street from Kluesner when the two were boys. The Dillon Tribune reported last fall that Miles was also Kluesner's best man at his first wedding. According to the Tribune's story, Miles said he had always communicated freely via text messages and phone calls with Kluesner.
But according to the Bureau's report, the relationship between Kluesner and Miles deteriorated after Kluesner became sheriff and text messages between the two were "infrequent and transactional."
Kluesner believed the text message to be insubordinate. Miles called Kluesner a short time later on Kluesner's day off, according to the report, and allegedly spoke angrily to Kluesner, saying he would involve lawyers if Kluesner took action against him. Kluesner considered the phone call to be a threat.
Miles alleged in his complaint that Kluesner fired him due to age discrimination and/or because of his political beliefs. Aaron Ralph, Miles' union representative, told The Montana Standard last spring that Miles made a political contribution to Kluesner's then-opponent, Paul Craft.
A call to Ralph was not returned.
According to the Bureau's report, Miles made a comment to another deputy in March of last year that he believed Craft would win "hands down" if he entered the race. Another worker within the sheriff's office allegedly told Kluesner about Miles' remark. Miles also believed Kluesner was aware that Miles had signed a petition to put Craft on the ballot as well as made the campaign contribution.
But the bureau's investigation found that two other deputies gave to Craft's campaign and neither were terminated. The bureau also found that Kluesner promoted three individuals who openly supported his 2014 opponent.
The investigation also found that Kluesner hired a deputy nine years his senior, and that another deputy in his 60s was not terminated by Kluesner.
Miles was put on the difficult schedule in March because a new deputy was still in training and was not ready yet to be put on the more difficult schedule, according to the report. The difficult schedule, called a "split shift," appears to involve some night work.
Because of additional difficulties with another deputy's schedule, Kluesner approved putting Miles on the split shift.
The bureau's investigation, which included review of documents, video and interviews, found that Miles lied during the internal investigation conducted by David Chase, Beaverhead County undersheriff. Miles alleged during a meeting with Chase that another deputy would tamper with witnesses but when questioned about this later, Miles denied having said that.
Chase captured the original meeting with Miles on video. Miles said he did not lie, but the bureau's investigation found Miles' explanations "not credible."
An officer who has been proven to lie during a disciplinary investigation must be placed on a Brady list, which means that Miles cannot testify as a credible witness in a court case.
It's unclear if Miles is now on that list. Craft, who took office Tuesday after defeating Kluesner in November, declined to comment for this story. Repeated attempts to reach Kluesner, who left office Monday, were unsuccessful.
According to the report, Miles was restricted in his duties, unable to access the Criminal Justice Information System. It is unclear whether that is still the case.
The report states that Miles has a criminal history and, because of that, Kluesner had to periodically vouch for Miles' integrity to the Criminal Justice Information System. That network stores, collects and disseminates criminal records and fingerprints, as well as Homeland Security issues.
The report does not specify what Miles' alleged criminal history is.
"Miles cannot prove by a preponderance of evidence that Kluesner had a retaliatory motive for withdrawing his certification of honesty and integrity," the report said.
Tim Little, Human Rights Bureau case manager, said Thursday the investigation into the issue was "quite extensive."
But Little also said that Miles has options now that the investigation is complete. He can file objections, request a judicial review, or he can sue.