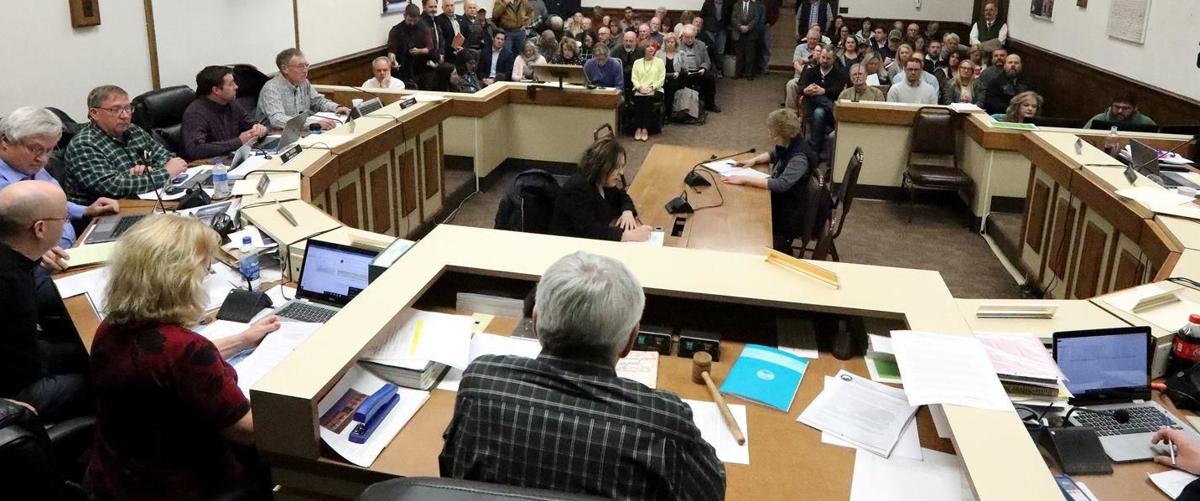 Butte-Silver Bow commissioners will meet in person Wednesday night for the first time in more than a year.
The public is welcome too, of course, but people can still comment by letter, email or by phone if they don't feel safe attending themselves.
"My main concern is that people feel comfortable and if they don't want to come to the meeting, they can still call in," Council Chairwoman Cindi Shaw said Monday. "We wanted to leave all sorts of options to the public."
The council meets at 7:30 p.m. Wednesday in council chambers on the third floor of the courthouse at 155 W. Granite St.
Commissioners have been meeting virtually since the pandemic hit in March 2020, appearing by computer in separate locations — mostly their homes.
The meetings were live-streamed, just as in-person meetings at the courthouse were, but citizens who wanted to speak could only do so by calling in or sending advance letters or emails that were read into the record.
Some county boards have already resumed in-person meetings but allowed some members and the public to take part or listen in via conference call, too. And some meetings have been live-streamed at the same time.
The council has 12 members, more than most boards, and it sometimes draws standing-room-only crowds in council chambers that spill into the hallway. There are speakers outside of council chambers so anyone in the halls can hear the proceedings.
Shaw consulted with Chief Executive J.P. Gallagher, other county officials and commissioners before deciding to resume in-person meetings this Wednesday night. Everyone was OK with the decision, she said.
Gallagher said they would try to spread the audience out and he and commissioners would wear masks when not speaking. Others are encouraged to wear masks, too, but the county lifted mandates on that and all other restrictions March 24.
This and future meetings will still be live-streamed and available on the county's website so people can watch from afar, and at least for now, people can still call in with comments at the beginning and end of proceedings.
There are numerous items on the agenda this week but none have obvious controversies attached that typically draw large crowds.