A classic piece of Butte, Americana could soon be in the hands of a new owner.
That's because Matt's Place, a 1930s-era drive-in on Placer Street, is up for sale after being owned by the same family for over 74 years.
Owners Robin, 71, and Brad Cockhill, 72, say it's time to retire and spend more time with their family, although selling the business is sure to be bittersweet.
The asking price for the business and property is $425,000 — not bad for a restaurant that has been written up in countless books and magazines, is on the National Register of Historic Places and has been the recipient of numerous awards, including a much-coveted award from the James Beard Foundation.
But for the Cockhills, it's hard to put a price on a lifetime of memories.
Tuesday morning, just before opening time, Robin Cockhill flipped through a memory book inside the drive-in, known for its old-school burgers, hand-cut fries and milkshakes made from homemade ice cream. The quality of the hamburgers, the couple told The Montana Standard, comes from custom ground burger and the restaurant's cast-iron grill, seasoned from decades of use.
"We have been written up in 'Gourmet' magazine," Cockhill said, flipping through the book, filled to the brim with magazine and newspaper clippings.
"'Montana Magazine', 'Horizon Air'… lots of write ups," she continued.
Cockhill was literally born and raised at the family business.
Her parents, Mabel and Louis Laurence, bought Matt's Place in 1943 and lived in an apartment above the restaurant.
According to Cockhill, her parents brought her directly from the hospital to Matt's Place on the day she was born, and her mother used to keep her in a bassinet next to the lunch counter.
Cockhill's father died in 1962. Her mother, known as "Mae," continued to own the restaurant and live in the upstairs apartment until she died five years ago at age 100.
Keeping the restaurant going after Louis died, Cockhill said, was her mother's way of staying grounded.
"It was kind of her salvation," Cockhill said.
The original owner of Matt's place was Matt Korn.
Korn is said to have spent time in southern California, where he became inspired by the state's ample supply of what was then a hot new concept: the drive-in burger joint. Korn decided to bring the concept to Butte and opened Matt's Place in 1930 at 2339 Placer St., close to the railroad tracks.
According to the National Register of Historic Places, Matt's Place was likely the first drive-in in Montana.
One particularly memorable moment in Matt's history came in 2016 when the restaurant won an American Classics Award from the James Beard Foundation.
The foundation each year gives away awards in a variety of categories — think of it as the Academy Awards for the culinary world — including the American Classics award, which goes to restaurants that have timeless appeal and are known for quality food that reflects the character of their communities.
That year, the Cockhills were whisked away to Chicago to accept their award during a ceremony that involved a red carpet lined with reporters and flashing cameras. They also got to sample food by notable chefs and past winners and had their photos taken with the likes of Curtis Stone and the late Anthony Bourdain.
"We went back stage after we got our award and they took us to the press room, and here were all these (chefs) you'd seen on TV," said Cockhill.
Brad Cockhill, who describes himself as a private person, said the experience was a little overwhelming but nonetheless rewarding.
"It was an honor that something you had worked at had finally been recognized," he said.
Despite this memory and many more, the Cockhills say they're not worried that a new owner will use the Matt's property for another type of business.
But what would bother her, Robin said, is if someone used the Matt's name but did not honor the restaurant's legacy of providing quality service and food.
"We always have tried to keep the quality up, just making sure that people feel good when they come through the door," said Robin. "That was one of my mother's big things. She treated people just like they were her family."
Brad agreed, noting that the restaurant's quality is what has kept Matt's going all these years and that a new owner would be "hard pressed" if he or she wanted to make a lot of changes, meaning that a new owner would be buying a legacy, and with that comes a lot of expectations.
Robin, meanwhile, said she and her husband will continue to operate Matt's Place until they close the restaurant for the winter. If a buyer doesn't come forward right away, she said, they aren't sure what they'll do, but it could mean that they'll end up hiring a cook.
Robin said what she'll miss most about Matt's place is the people — the generations of Butte customers who have made Matt's a fixture in the community.
"You would relate it to life," said Brad when asked what the journey has been like.
"You build on your life memories."
Born into the business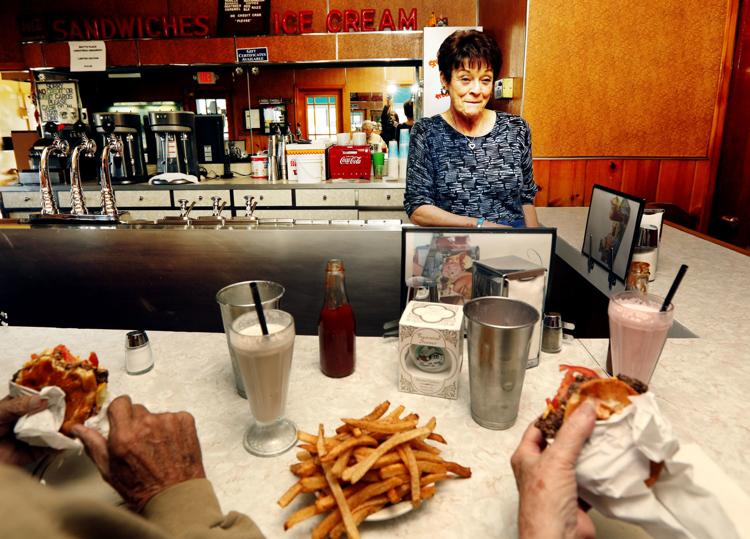 Historic drive-in-style burger place searches for new owners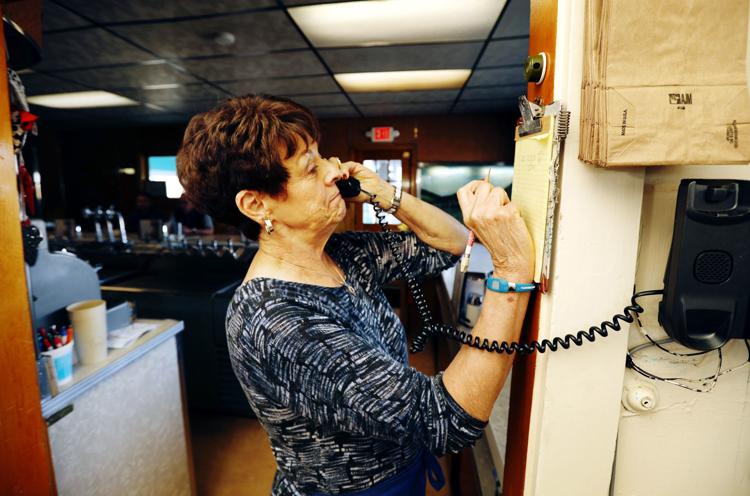 Matt's Place owners retire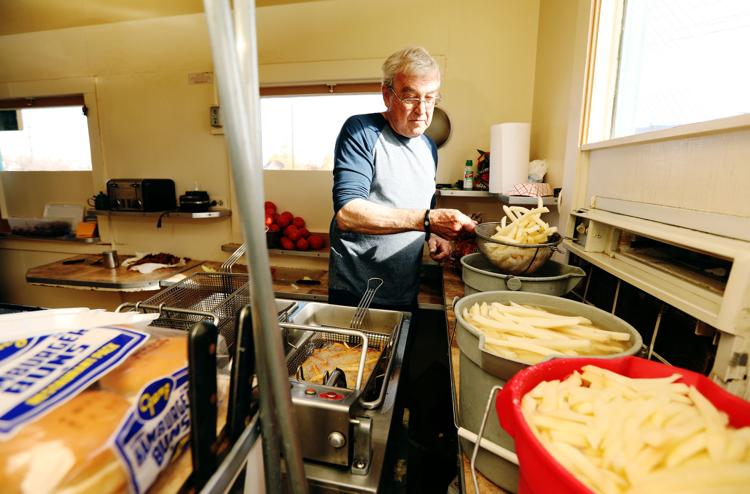 It's hard to put a price on a lifetime of memories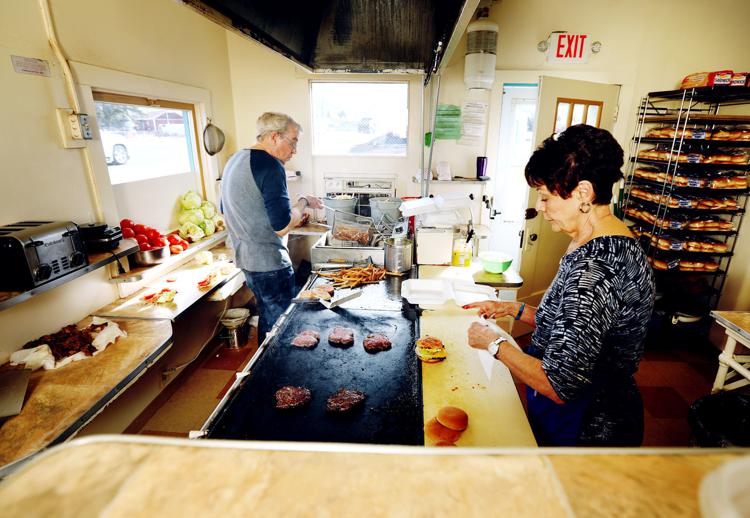 Butte icon searches for new owners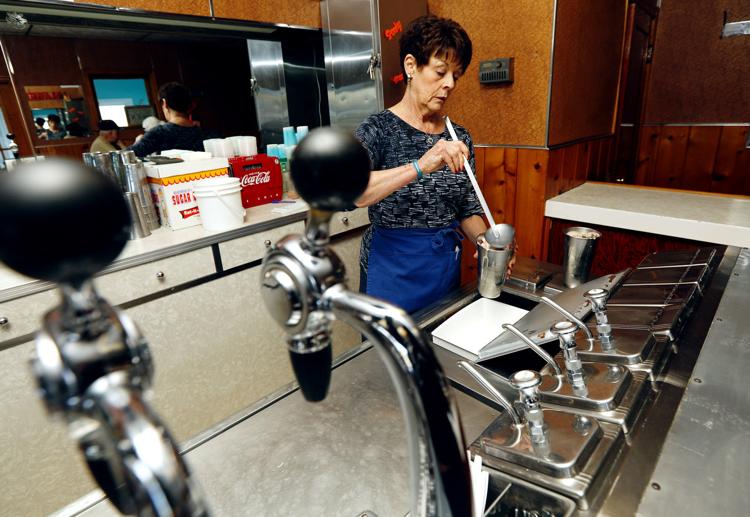 A classic piece of Butte, Americana goes up for sale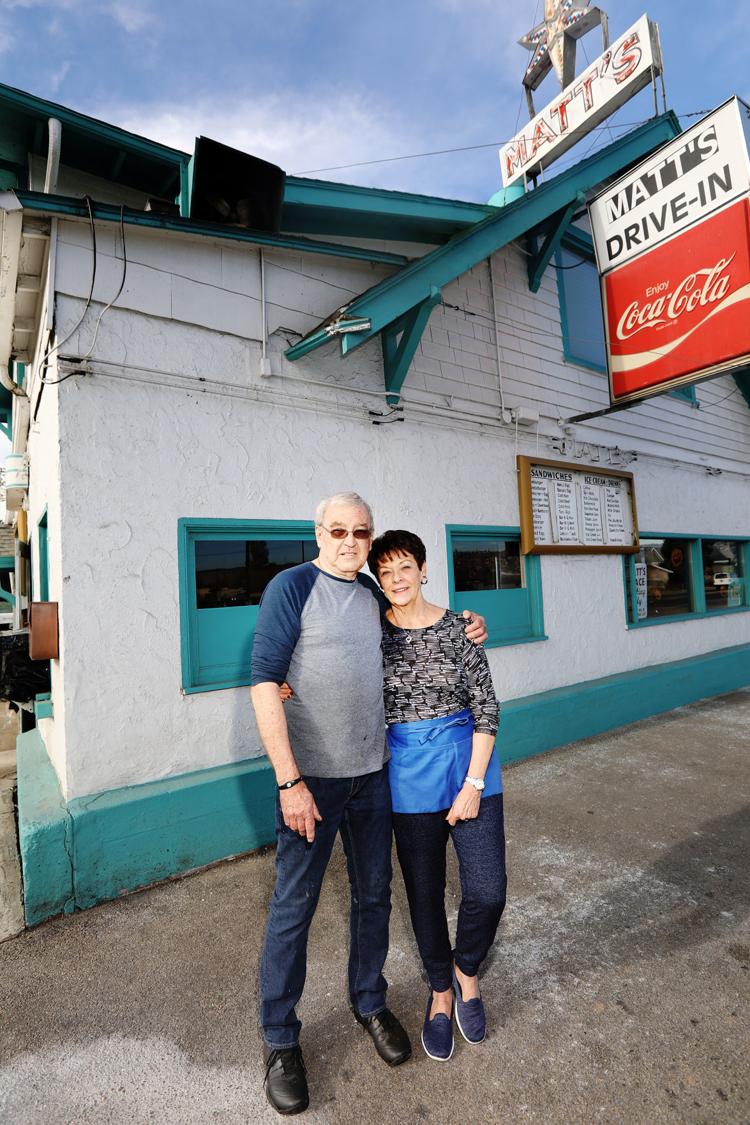 Award-winning Butte mainstay Matt's Place up for sale