Things are brewing in the hills of Walkerville, thanks to part-time Butte resident singer-songwriter Christy Hays.
Hays, who splits her time between Austin, Texas and the Mining City, plans to launch a residency for songwriters, composers, writers and other artists at her home, located off Main Street on Lexington Terrace.
Hays said artists will be able to live and work at the Lexington residence anywhere between 10 and 30 days, and she hopes to host multiple artists a year — possibly around 20.
Should all go according to plan, Hays hopes to make the residency operational by spring 2020. Applications for the residency will become available online this fall at DearButte.com.
Hays plays music that draws from folk, country and rock influences, and she says she wants to create the kind of residency she craved while developing her talents as an artist.
Many residencies are social and communal in nature, she said, but she hopes hers will instead invite quiet contemplation — a place where someone can get away and focus on their work, a kind of Walden Pond of Butte.
"It's something I really looked for while living in Austin … and it was either kind of nonexistent or really unaffordable," said Hays.
When singer-songwriter Christy Hays recorded a song about Butte and posted it on YouTube, she didn't anticipate the response she would get.
In addition to focusing on their work, residents staying in the 1890s cottage will put on performances in the Mining City — an aspect that Hays said is an important part of the residency's mission.
"I really want the community to experience what these people come here and make," said Hays, who not only hopes to get Butte inspired by artists but also hopes to get artists inspired by Butte.
Hays isn't yet sure whether the residency will be free or whether there will be a fee. Regardless, she said, making the residency affordable is important to her.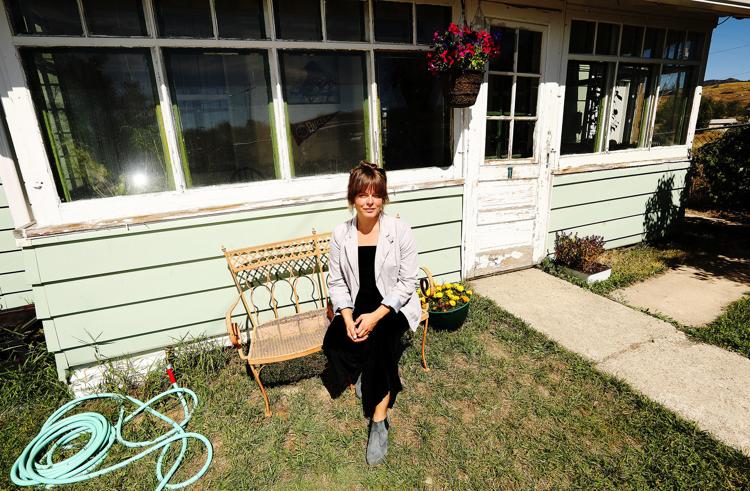 Also up Hays' sleeve is a concert series she is organizing at the Finlen Hotel's Cavalier Lounge on East Broadway Street. The series will feature four concerts from September through December and will showcase bands from throughout the state. It's another way, Hays said, to bolster the arts scene in Butte.
Recently Hays purchased the home next to her Lexington abode. Once updated, she hopes to move into the adjacent property and use her current home as the site of her residency, which she has lovingly dubbed "Dear Butte."
"I picked it (as a name) because it's like writing a letter to Butte," said Hays.
The moniker is also an homage to the path that led Hays to purchase the small, miners' cottage.
The property is the former home of the writer and Butte native Edwin Dobb, who died unexpectedly in July from complications resulting from a heart attack.
Hays had been looking for a home in Butte when she came across the miner's cottage. It wasn't for sale at the time, but Hays said in previous interviews that she was drawn to the home's energy.
Thinking she had found the perfect house, she looked up the owner and wrote him a letter.
Dobb, who lived in California, wasn't ready to sell the house then, but that first message began a letter-writing correspondence between the two.
Finally, Dobb said he was ready to sell the home to Hays in 2014 after getting a promotion at the university where he worked.
Hays said news of Dobb's death came as a shock. In addition to becoming a friend, Dobb had also become a mentor for the singer-songwriter.
Hays described Dobb as a supporter of the arts, and she said she's sad that Dobb will never see her fully realized vision for his former home — a place that will now become a kind of mentor, a site for nurturing creative expression.
"He wasn't a family member, but he really felt like a family member to me," said Hays.
Get local news delivered to your inbox!
Subscribe to our Daily Headlines newsletter.