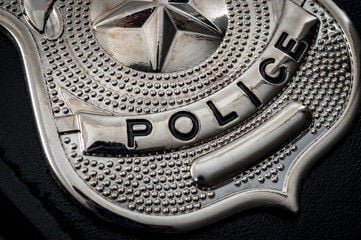 Felony burglary
At 11 a.m. Tuesday, officers responded to the area of Texas Avenue and Silver Bow Boulevard on a citizen aid call.
In speaking with Bert Gerard Plaggemeyer, 49, of Butte, an officer discovered he had an outstanding burglary warrant out of Butte Justice Court.
He was transported to the Butte Detention Center and jailed for felony burglary. 
Arrest warrants
Officers were dispatched to the area of Goodwin and Porter Streets at 2 p.m. Tuesday on a call about a suspicious male.
Officers were able to identify the man as Brandon Lee Wilder, 49, of Butte, who had warrants out for his arrest.
Wilder was jailed for misdemeanor criminal contempt and felony probation violation.
Misdemeanor violation
Officers were driving Tuesday in the area of Continental Drive and Floral Boulevard and recognized Ayden Douglas McGee, 20, of Butte. They also knew he had an outstanding warrant.
Officers stopped him and placed him into custody for misdemeanor violation of a protection order.
Walk-away found
Driving in the area of Mercury Street and Shields Avenue on Tuesday, officers located Naomi Eliysheva Kohen, 23, of Helena, a walk-away from Montana Chemical Dependency Center.
Kohen had a warrant for her arrest issued out of Lewis and Clark County so she was placed in custody and transported to the Butte Detention Center.
Criminal contempt
Just after 10 p.m. Tuesday, officers arrived in the 200 block of Nassau Street to investigate a disturbance. During the investigation, police discovered Eric Marin, 33, of Butte had a warrant out for his arrest.
He was jailed for a criminal contempt warrant out of Butte City Court.
Aggravated DUI
Nicole Marie De Luna, 34, of Butte was jailed Tuesday night for misdemeanor aggravated driving under the influence and failure to report an accident by quickest means.
According to reports, an officer was at 1 W. Park on a report of a traffic accident. During the investigation it was determined that De Luna had backed her vehicle into another vehicle and fled. She then returned. It was also determined that De Luna was operating her vehicle while under the influence of alcohol. She was transported to the detention center where she tested over double the legal limit.
Criminal mischief
Early Wednesday morning, officers were called to Motel 6 on a reported disturbance.
Geoffrey Gary Mackie, 36, of Butte had allegedly broken a fire extinguisher box.
He was located in his room and taken to the Butte Detention Center where he was jailed for misdemeanor criminal mischief.