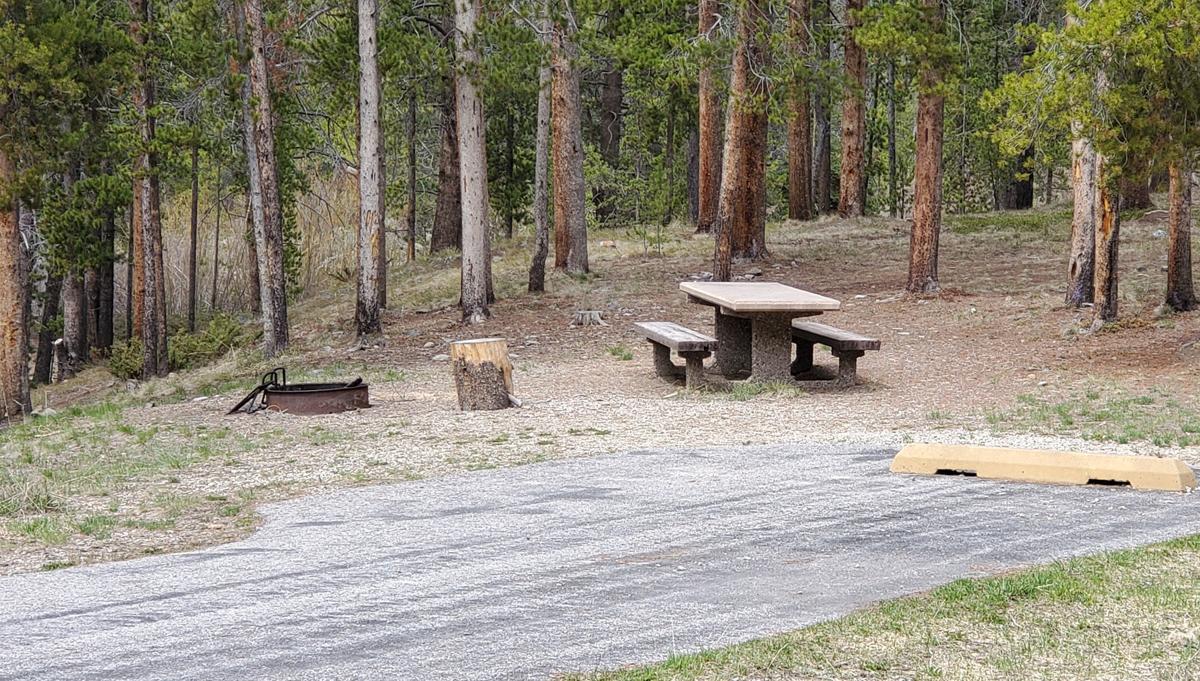 The Beaverhead-Deerlodge National Forest staff began a phased reopening of developed recreation sites.
Not all recreation areas and campgrounds are immediately open and available for use. Some sites remain closed due to normal seasonal restrictions, and others remain inaccessible due to weather conditions.
"We know how excited everyone is to get outside as the weather warms up, particularly with the holiday weekend coming up. Our top priority, though, is the health and safety of our public and our staff," said Forest Supervisor Cheri Ford. "We thank everyone for their patience and understanding as our districts work to reopen our developed recreation sites as quickly as possible."
Dillon Ranger District
Dinner Station Campground
Birch Creek Cabin
Bloody Dick Cabin
Horse Prairie Guard Station
Wisdom Ranger District
Boulder Creek Campground
Canyon Creek Campground
Fourth Of July Campground
Little Joe Campground
Lodgepole Campground
May Creek Campground
Miner Lake Campground
Mono Creek Campground
Mussigbrod Campground
North Van Houten Campground
Pettengill Campground
Pintler Campground
Seymour Creek Campground
Steel Creek Campground
Twin Lakes Campground
Canyon Creek Cabin
Hogan Cabin
May Creek Cabin
Twin Lakes Cabin
Butte Ranger District
Toll Mountain Campground
Whitehouse Campground
Pigeon Creek Campground
Beaver Dam Campground
Lowland Campground
Sheepshead Campground
Freedom Point Campground
Madison Ranger District
Madison River Campground
Potosi Campground
West Fork Campground
Pintler Ranger District
Cable Mountain Campground
Copper Creek Campground
East Fork Campground
Lodgepole Campground
Orofino Campground
Philipsburg Bay Campground
Piney Campground
Racetrack Campground
Spillway Campground
Spring Hill Campground
Stony Campground
Douglas Creek Cabin
Moose Lake Guard Station
Racetrack Creek Cabin
Stony Cabin
West Fork Station
Opening upon completion of work
Visitors should expect some closures and modified operations to continue on a case-by-case basis. As districts continue to open developed recreation sites for use, operating statuses will be updated continuously online at http://ow.ly/aV4v50zAZV9.
Those individuals with existing cabin rental and lookout reservations through Recreation.gov will be notified by email or text message of any changes to their reservations.
Rental cabins and lookouts will not be cleaned in between uses. As in previous years, it is up to individual renters to bring their own cleaning supplies and to clean before and after use of the site.
Trails and trailheads remain open. Visitors are asked to avoid congregating at trailheads and parking areas and to refrain from gathering in groups of 10 or more.
The Beaverhead-Deerlodge National Forest continues to monitor the COVID-19 situation. Please remember to review current recommendations from the Centers for Disease Control and Prevention and local and state guidelines for social distancing and cloth face coverings.
For additional information about site-specific openings, please contact the responsible ranger district office:
• Dillon Ranger District – 406-683-3900
• Wisdom Ranger District – 406-689-3243
• Butte Ranger District – 406-494-2147
• Pintler Ranger District – 406-859-3211
• Madison Ranger District – 406-682-4253
Get local news delivered to your inbox!
Subscribe to our Daily Headlines newsletter.