There was something different about Anaconda Junior/Senior High School on Tuesday night.
Dozens of people snaked down the Main Street sidewalk in a single-file line that stretched about a block.
Some were teachers, some were students and some were family members or friends — but they all were gathered for Anaconda public schools' first-ever district-wide family night.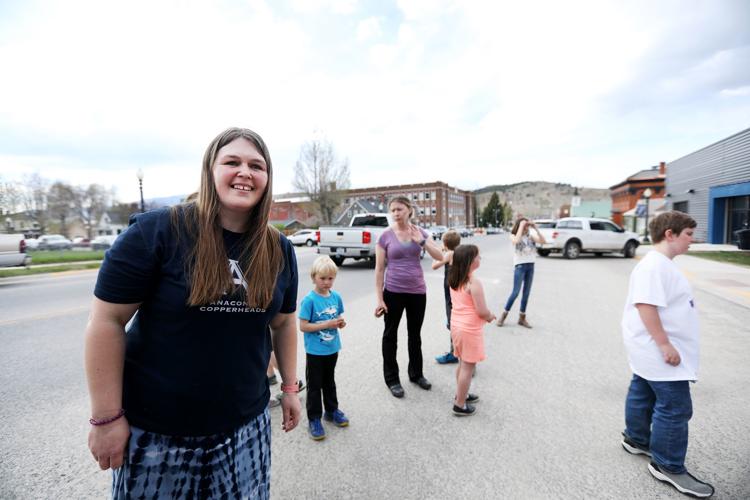 As the line made its way into the high school, district family engagement coordinator Stacy Caissey smiled, waved and greeted most people who passed her by name. Caissey helps organizes other Anaconda schools' own family nights, but this was the first all-school, all-district family night she'd coordinated.
"It's the first one ever, which is fantastic," Caissey said, looking down the street at the line of people. "This is exactly what I wanted. I could cry right now I'm so excited."
According to Caissey, the goal of this inaugural district family night was to help the entire community honor the public schools' teachers and to recognize the work of district students. The event also aimed to strengthen trust among students, parents and teachers, which Caissey said she feels is important for student success.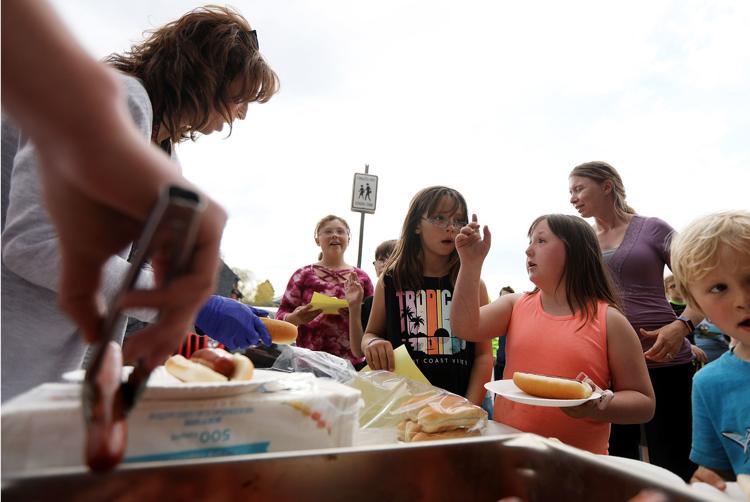 "The district's three schools are only blocks a part. We want these kids to know that they are safe and supported at any of the schools no matter how old they are," Caissey said. "If the kids can feel they are cared for at an early age, maybe they can get all the way through high school."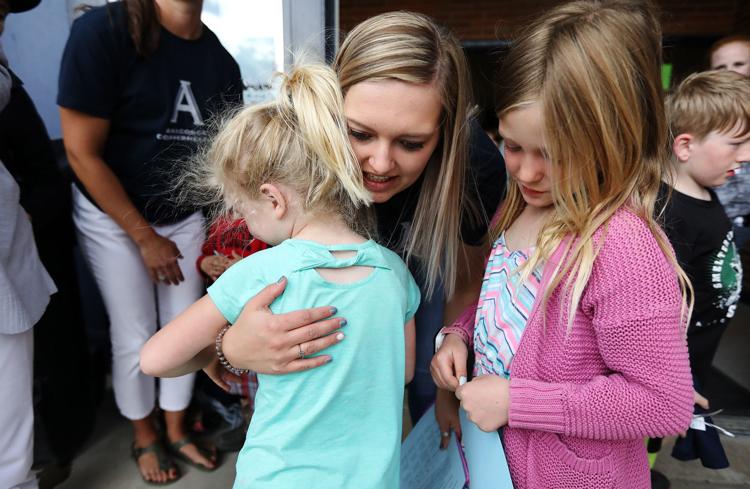 And events like this that can get kids excited about going through Anaconda public schools are a good place to start in improving Anaconda's high school dropout rate, Caissey said.
Inside of the high school Tuesday, pre-K through 12th-grade projects hung on the walls of most hallways. The whole building was packed, and there were even lines to get up and down the stairwells as families worked to complete a scavenger-like bingo sheet that could win them prizes, including a family pass to the Ridge Waters waterpark in Butte.
In the cafeteria, public health department and alcohol awareness information was laid out on tables across from where people were enjoying hot dogs and beverages.
High school senior Elizabeth Benjamin, 17, said she came to the event with her mom to just hang out.
"I think this is cool because it gives teachers a chance to talk with parents," Benjamin said of the all-school family night.
Justin Barnes, district superintendent, said seeing older students like Benjamin and younger students like those from the preschool program, along with all of the teachers in between, was also a gratifying experience.
And he said he and his colleagues are working to put on other, similar events to bring the Anaconda community together.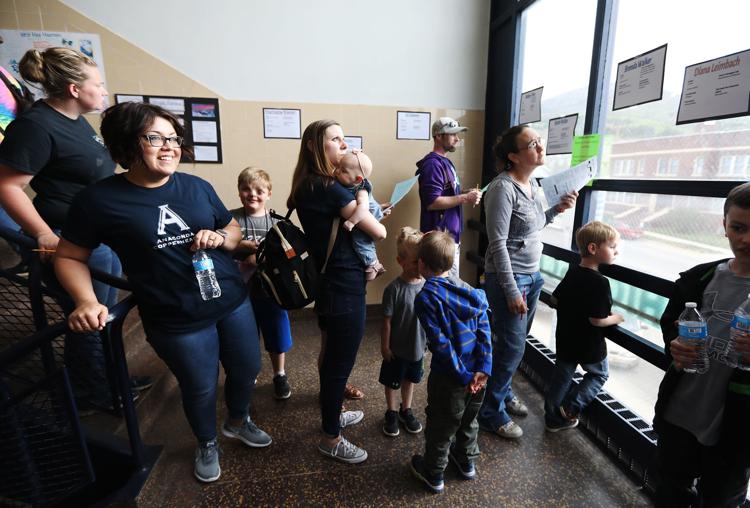 Like Caissey, Barnes noted that events like this can inspire student success, and acknowledged that the district has had a pretty high high school dropout rate in recent years. But Barnes beleives he and his colleagues are taking the steps necessary to build more community trust and to keep kids in school.
"I really think we're doing the right things, it's just a slow process," Barnes said.