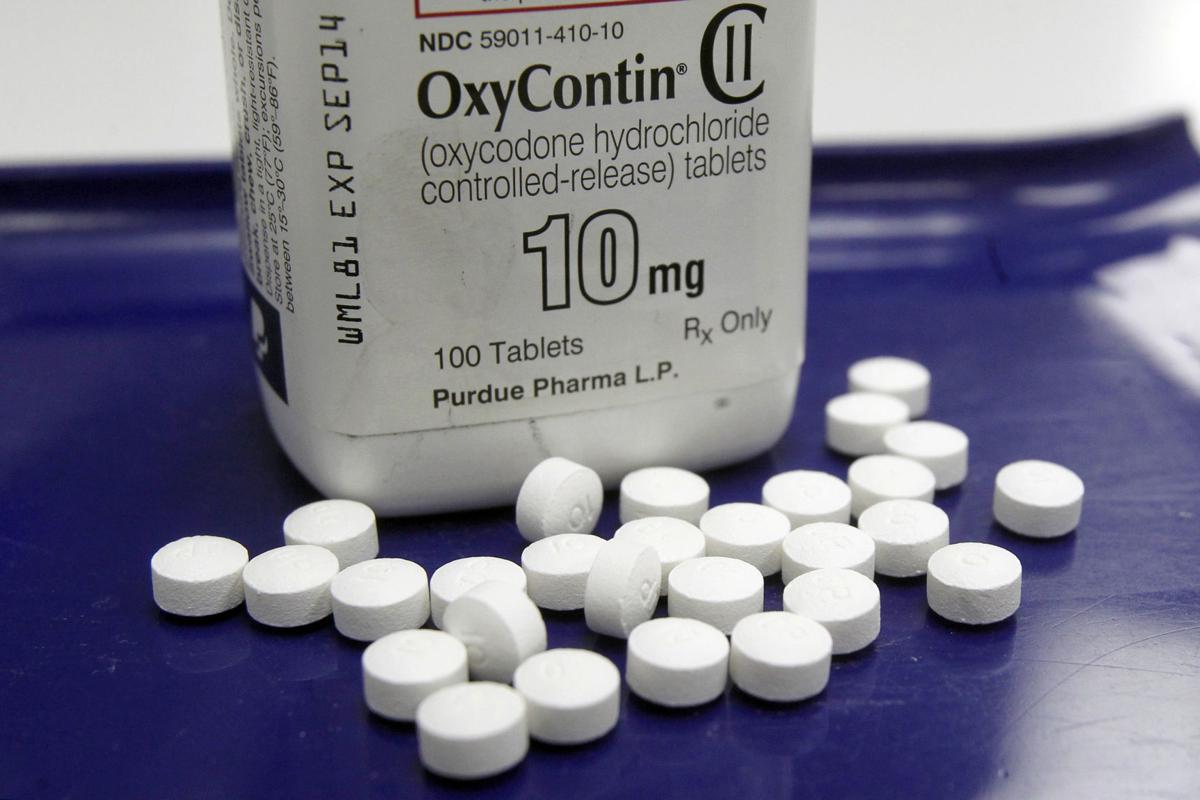 Joining a nationwide lawsuit intended to push back on the opioid crisis, Anaconda-Deer Lodge County hopes to recover damages incurred by Anaconda's drug problem.
Anaconda-Deer Lodge's County Commission voted unanimously, 5-0, Tuesday evening to join the lawsuit against Purdue Pharma LP and a host of other pharmaceutical companies and distributors. The class action lawsuit, filed on behalf of Montana counties late last year in Great Falls, includes Gallatin and Cascade counties. But Justin Staples, an attorney with Bozeman-based Beck, Amsden, and Staples, said the suit has hundreds of counties that have already joined across the U.S.
The lawsuit alleges that nearly 20 pharmaceutical and drug distribution companies fraudulently marketed prescription opioids which resulted in "addiction, criminal activity and loss of life," according to the complaint.
An email to a spokesperson at Purdue Pharma LP was not returned.
The complaint states that for many years, drug companies minimized the risk of patients becoming addicted to opioids and convinced both doctors and patients alike that prescribed opioid drugs "can and should" be used for chronic pain.
The companies also promoted "pseudoaddiction," which led to treating addiction with more opioids, exaggerated the effectiveness of screening tools in preventing addition, claimed opioid dependence and withdrawal are easily managed, denied the risk of higher opioid dosages, and exaggerated the effectiveness of drug-related efforts to prevent abuse and addiction, according to the complaint.
Opioids come under many different names in prescription medicine. OxyContin is one. Others include oxycodone and Vicodin.
Anaconda-Deer Lodge County Police Chief Tim Barkell told The Montana Standard Thursday that, in Anaconda, the methamphetamine problem is worse, but he is seeing an uptick in opioid addiction in the Smelter City.
When people become addicted to prescription opioids, they often turn to street drugs to get their fix once they can no longer get a prescription through a physician.
"We're seeing heroin in town. It's a cheap way to take care of the opioid problem," Barkell said.
Barkell said Anaconda-Deer Lodge County was an early forerunner in the prescription take-back drug effort. Anyone can stop by the Anaconda Police Department and safely dispose of their prescription medication. Barkell said the Anaconda police see about 60 pounds of prescription medication a year through that program.
Anaconda resident Bill Clark, 62, who attended Tuesday evening's commission meeting, told the Standard that the county needs to "take action on this horrible epidemic." Clark spoke to commissioners in favor of the county adding its name to the suit.
Clark told the Standard he has experience with family members getting addicted to opioids.
"It's a horrible thing," he said.
Anaconda-Deer Lodge County Chief Executive Bill Everett told the Standard the county incurs a monetary cost, from the law department to the court system, in dealing with the effects of addiction.
Staples said the law firm has not established dollar figure for the suit.
"What we're looking for are damages sufficient to give the counties resources to combat the opioid crisis. Counties are already expending tremendous amounts of money to deal with this. Counties only have so much from taxes, and it's not enough to deal with the problem created," he said from his Bozeman office Wednesday.
Attorney General Tim Fox announced late last year that Montana would file suit against Purdue Pharma for creating thousands of addicts in Montana by allegedly concealing the dangers of opioid drug OxyContin.
That is a separate lawsuit.
According to the complaint, the Montana Forensic Science division reported that, from 2014 to 2017, they found opioids in 1,643 autopsy toxicology tests.
The Butte-Silver Bow Council of Commissioners voted against joining the lawsuit in a 7-4 vote last month.
Get local news delivered to your inbox!
Subscribe to our Daily Headlines newsletter.