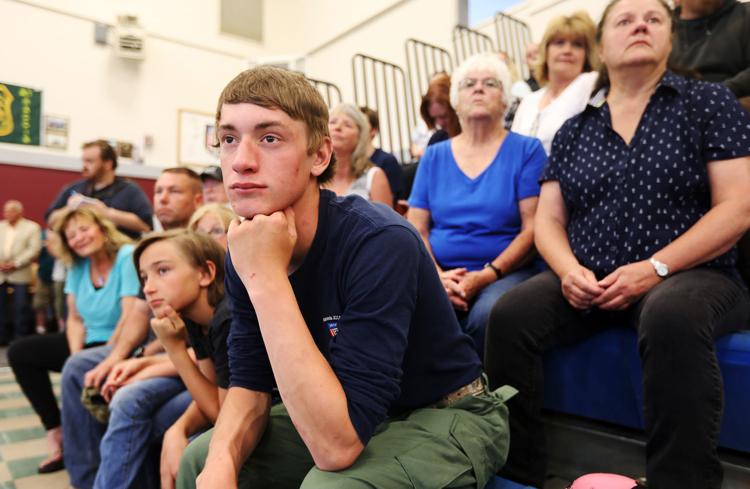 The kids who need second chances don't have to worry about losing them now that the Anaconda Job Corps is secure, at least for a while, say officials.
Both Republican Sen. Steve Daines and Democrat Sen. Jon Tester basked Tuesday in the warm glow emanating from the 16- to 24-year-olds at the Anaconda Job Corps. Daines has said that he called President Donald Trump in May after the Department of Labor announced that the Anaconda Job Corps was one of nine across the country set to be shuttered later this year.
"It's all about second chances. Sometimes third chances. Sometimes fourth chances," Daines told the crowd of about 100 young people and a bevy of officials at the Job Corps gym about 10 miles west of the Smelter City. "That's the story the president wanted to hear."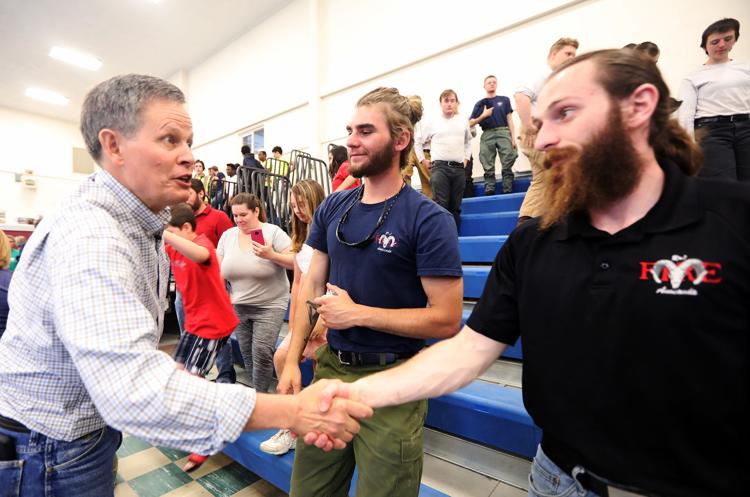 After Daines' call, Trump overruled the Department of Labor's decision for Anaconda in June. After congressional pressure from both sides of the aisle, Sonny Perdue, Department of Agriculture secretary, scrapped the entire plan. 
Tester said there is money available in the $1.7 billion appropriations bill Congress passed for this current fiscal year to keep the doors open.
"The administration decides how to appropriate," he said.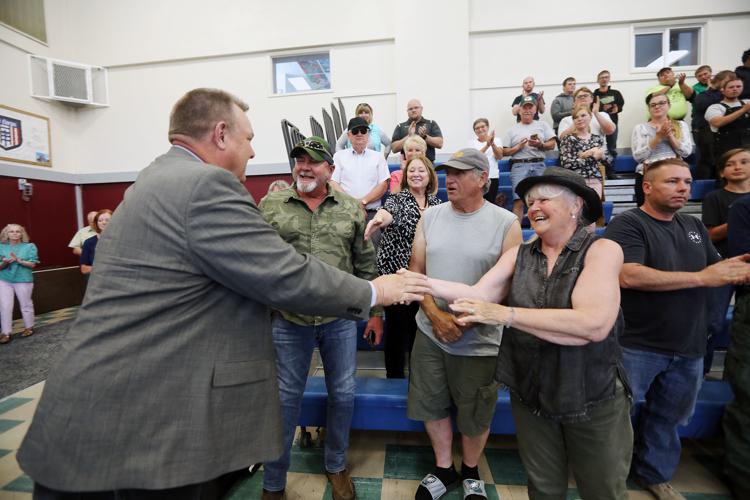 USDA officials said late last month that "for the time being," the Job Corps program would remain unchanged, but officials will be reviewing the program in the future, according to Politico.com.
Anaconda's Job Corps does not appear to be as robust as it was in 1966 when it first opened. Community organizer Margie Calman Smith said that back then, the Job Corps graduated 240 kids every six weeks.
Register for more free articles.
Stay logged in to skip the surveys.
Ray Ryan, Job Corps director, said there are currently 129 students but the program is about to open enrollment Monday.   
There were lots of smiles and laughter as both Daines and Tester gave short speeches before the approximately 100 Job Corps youths in the center's gym. Ryan presented both senators with large, signed cardboard cards and some outerwear.
Keeping the center alive will enable one of the very few advanced welding training programs in the country to continue, said Ryan.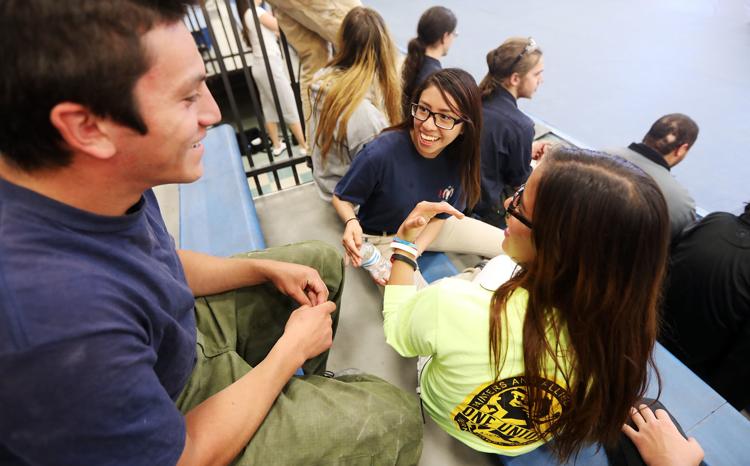 The Corps' ability to stay open helps youths such as 20-year-old Jared Arriaga, who traveled from Salt Lake City to study welding.
Ryan said additional training opportunities include carpentry, heavy equipment mechanics and operation, bricklaying and culinary arts.
Ryan said the Anaconda Job Corps gets kids from all over the country, but in particular, it recruits throughout the Rocky Mountain area.
Caleb Ocken, 21, is from Denver but arrived in Anaconda's Job Corps after bouncing around a bit because he was "ready to find something new in my life."
After two years in the program, Ocken will leave with advanced welding skills and seasonal wildland fire fighting work through the U.S. Forest Service.
Ocken said he plans to split his time between Dillon in the summers so he can fight fires in Montana and Colorado in the winter, where he intends to get welding work.
"College was not for me," Ocken said. "I do work with my hands."