When mother and daughter Nancy Eller and Bekah Niland moved to Anaconda a few years ago, they found themselves missing their hometown tearoom in Westerville, Ohio.
Flash forward a few years later, and Eller and Niland have brought the tearoom concept to Anaconda with Misty Mountain Teas.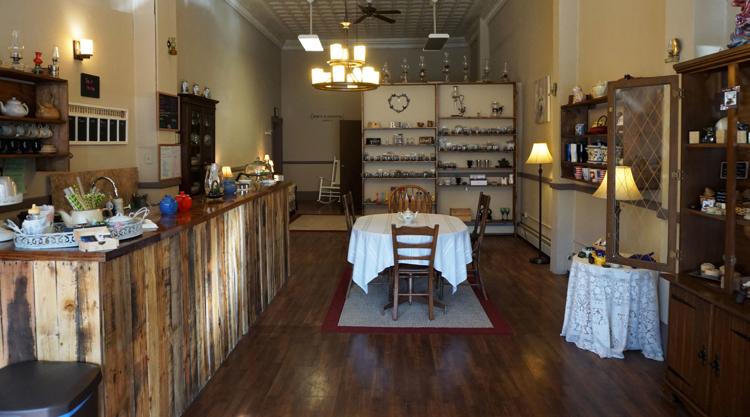 The tearoom opened in July on Cherry Street in Anaconda and offers around 50 black, green, white, oolong, sencha and herbal loose-leaf teas. Tea can be purchased to take home, but customers can also sit inside the Cherry Street shop and enjoy a steaming hot beverage in a classic ceramic teacup.
"We wanted a relaxed, comfortable (atmosphere)," said Niland, describing the business. "It's just a place to kind of come and chill."
For those looking for something a bit more complex, Misty Mountain Teas also offers blends.
Eller and Niland said one of their favorites is Serendipity — a fusion of anise, peppermint, orange peel, rosebuds, raspberry leaf and more — which, according to the tearoom owners, is supposed to induce feelings of calm.
There's also the teashop's Ebony blend, featuring black tea and coffee, which the tearoom serves with cream and caramel sauce.
Fans of the "Lord of the Rings" trilogy, meanwhile, might want to stop by for a piece of the lembas bread.
Niland, a die-hard fan of J. R. R. Tolkien, creator of the popular book series, said she inadvertently came across a recipe for the fictional bread.
In Tolkien's novels, lembas is made by elves and is meant to last on long journeys and sea voyages. According to Niland, the bread was partly inspired by a military ration bread the author came across while serving in World War I.
It was in her middle school library, as the story goes, where Niland discovered the recipe written in Tolkien's hand in an annotated print of one of his books. Niland said she quickly jotted down the recipe before telling the librarian what she discovered, worried the book would get locked away. Evidently, the library didn't know what it had.
Today the recipe for lembas bread is readily available on the internet, but the discovery of the recipe was exciting all the same, Niland said.
Incidentally, the tearoom's moniker is a nod to Tolkien, named after the Misty Mountains of Middle-earth. The name is also a play on Mount Haggin – a kind of Misty Mountain of Anaconda.
If the baked goods of Middle-earth aren't your thing, you can also get your tea eaves read at Misty Mountain Teas by the shop's tea leaf reader, who visits Misty Mountain from 12:30 to 1:30 p.m. every first and third Friday of the month.
Butte resident and native of Canada, Gillian Clark has been reading tea leaves for 14 years. She also reads auras.
"It actually works off your energy," said Clark, explaining the thinking behind the art of reading tea leaves.
According to Clark, the electromagnetic field from individuals who are drinking tea is thought to influence the pattern the leaves make in the bottom of the cup.
As for the Ellers, they moved to Anaconda in 2015 after Niland attended Montana State University in Bozeman and married a Montana native.
While in Ohio, the Ellers volunteered as a foster family for wounded wildlife with a local organization.
"We had a merlin in the house, we had a couple owls in the house, we had a hawk in the house — a couple of hawks," said Eller, listing some of the animals the family rescued over the years.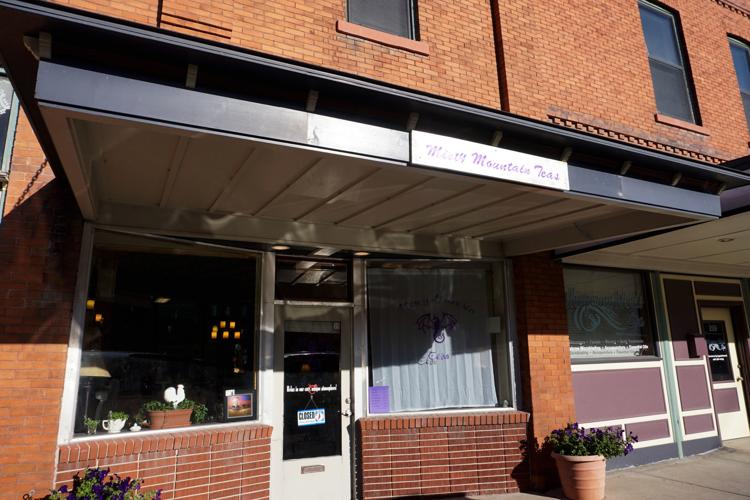 Eller said she's always been an animal lover and is passionate about conservation. And she has incorporated this passion into her business with environmentally friendly practices, such as offering paper straws instead of plastic and compost-friendly cups and lids made from plant-based polylactic acid. She added that she stocks Misty Mountain Teas with as many organic and fair trade teas as possible.
When asked what's pleasurable about drinking tea, Eller and Niland says it all comes down to ritual.
"It's the boiling of the water and the steeping of the tea and if you have a favorite cup," said Eller. "It's the whole experience."