On Saturday afternoon, roughly 60 Butte locals gathered in Emma Park for the CommUnity Against Hate Rally.
The rally, which was held in response to racial slurs that were recently spray painted onto the side of a Butte woman's home, inspired people to make handmade signs and talk about why they feel it's important to denounce hate crimes. 
"If one person can stand up and say it's wrong, it makes it easier for others to do the same," said Wayne Challeen, who came to the rally with a sign that read "Hate Made No-One Great."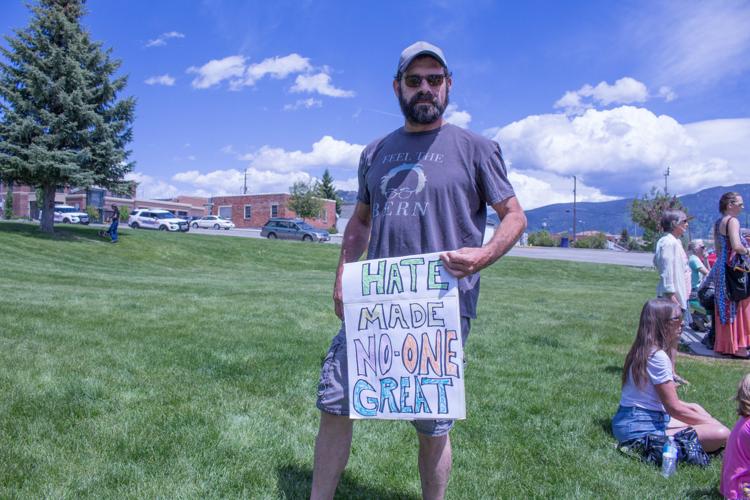 As Challeen and the rest of the rally crowd settled into the grassy area near the Uptown park's gazebo, a handful of local human rights advocates spoke of how the alleged hate crime isn't like Butte — but that the rally response to it is.
"I know Butte has the best people... We don't let certain segments of our community be terrorized," said Donavon Hawk, a local community activist. "Montana may be 10 years behind the rest of the world, but when it comes to community and love, we are ahead of the game."
Many of the seven rally speakers highlighted that America seems to be living in a sort of "morally bankrupt" society and that the nation's current political leadership has played a part.
The speakers also reminded rally attendees of Butte's ethnically diverse roots and the Native American roots of the entire state, which they felt were targeted by the recent reported hate crime, too.
"As a Native American living in Montana, it still blows me away that there is prejudice against us," said Cheryl Eagle, a local member of the Indian People's Action group. "There are seven reservations in Montana, and yet sometimes we are treated as strangers."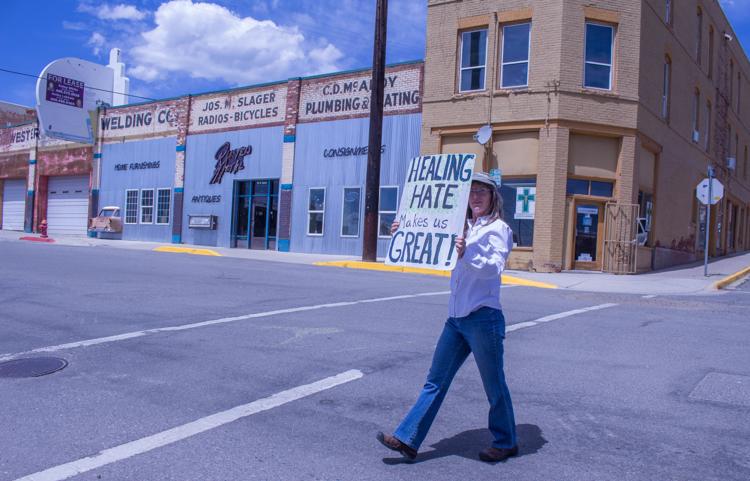 Yet although the rally speakers discussed the prevalence of racial discrimination across the state, nation, and world, they mostly discussed how Butte is different from a lot of places.
For Mokai Schux Malope, a Zulu delegation member and cultural exchange coordinator from South Africa, Butte is the only America he's experienced in person. Malope said in South Africa, the only time people of different races mix with each other is as working adults or college students and that most of what they see on television of the United States depicts it as a country unsafe for cultural minorities.
But when he came to Butte, Malope told the rally crowd that the things he saw on TV were not the reality. Malope said when he gets messages from his friends at home asking if he's safe in Butte or if he's witnessed hate-related crimes, he responds "That does not happen in Butte."
Now that it has, Malope said, he can talk about Butte's supportive response.
"When people see Butte and see this response, I hope they see it on the frontline of the fight against racism," Malope said to the crowd. "This powerful reaction in Butte should be an example for the entire world."
The last speaker to address the rally crowd was Miki Chessmore, whose home was painted with racial slurs about two weeks ago. Chessmore talked about how she's been living in fear for some time now and how a string of crimes related to her and her property had left her with little hope for justice.
But Chessmore said the local support from the rally, its organizers, and other community members has helped restore some of the hope she'd lost.
"It means the world to me to know that people care," Chessmore said.