Butte-Silver Bow's top election official is proposing the county conduct an all-mail primary election because of uncertainties posed by COVID-19 and how long they could last.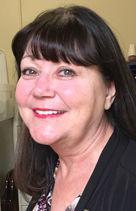 Clerk and Recorder Sally Hollis said Thursday that she will ask Butte-Silver Bow commissioners to authorize an all-mail election for the June 2 primary, something Gov. Steve Bullock said counties could do because of the virus.
Hollis said specific details are yet to be worked out, but if commissioners OK the move this coming Wednesday, it would essentially be everyone voting by absentee ballot.
Of about 22,000 voters in the 2018 election in Butte-Silver Bow, about 12,000 voted absentee "and that number keeps going up every year," Hollis said.
Hollis said one of the top reasons she's seeking an all-mail primary is because most of the 70 to 80 Election Day judges at polling places are seniors in their 60s, 70s and 80s – a population segment more vulnerable to serious complications and death from the coronavirus. 
You have free articles remaining.
It's impossible to know how long fallout from the virus will last, Hollis said, but an all-mail primary will require some quick action to pull off.
"You can't wait for another week or two to get this rolling," she said.
On the education front, Hollis said there will be no need for school board elections in Butte-Silver Bow County this May because seats up this year in Butte, Ramsay, Divide and Melrose drew lone candidates. The filing period for those ended Thursday afternoon.
The following are trustees that filed:
In Butte School District No. 1, Elementary, Thomas Billteen Jr., Ann M. Boston and Patti Hanley Hepola filed for three-year terms. Frank Joseph filed for a one-year term. Nobody filed for one-year High School.
For District 3, Ramsay, Kyle D. Hintz and Tina Sullivan Craddock filed for three-year terms.
In District 4, Divide, Kay Kiel filed for a three-year term.
In District 5, Melrose, Randi Hendrickson filed for a three-year term.
Get local news delivered to your inbox!
Subscribe to our Daily Headlines newsletter.