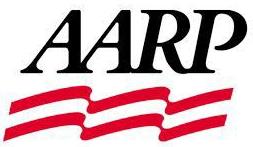 AARP Community Connections, a new online platform launched by AARP Innovation Labs, allows users to organize and find local volunteer groups to help pick up groceries, provide financial assistance or lend emotional support to neighbors, friends and loved ones. Across the country, these informal online groups — also called "mutual aid" groups — help communities stay connected at a time when people must practice social distancing to stay safe. 
"Social distancing is an important practice right now, but that's about physical space," said Tim Summers, AARP Montana state director. "Social connection is about meaningful connections with our friends, family and social network. And we can still practice social connection — it's actually more important now than ever before."
AARP Community Connections includes multiple resources to help those who are feeling isolated, depressed, overwhelmed or anxious. Users are able to:
Request a call from an AARP volunteer, or a trained counselor; 
Easily create an account with Savo https://joinsavo.com/ to make connecting with their families easier; 
Join "The Mighty," a safe, supportive online community for people facing health challenges and their caregivers. 
AARP Community Connections is live and completely free to use, and AARP membership is not required. For more information, visit www.aarpcommunityconnections.org.
Get local news delivered to your inbox!
Subscribe to our Daily Headlines newsletter.