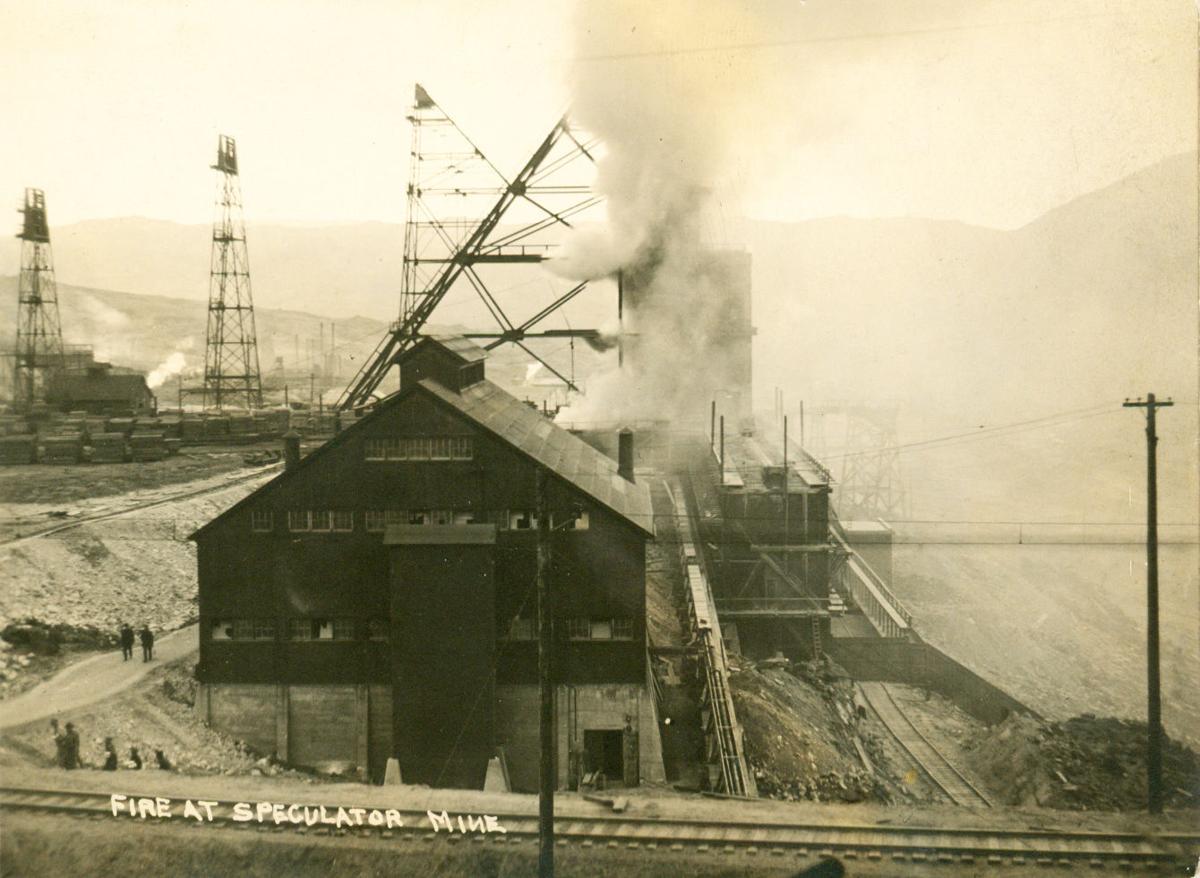 Half an hour before midnight on the 8th of June 1917, one simple, wrong move in a single, split second a half-mile below ground sparked what was then the worst hard-rock mining disaster in U.S. history.
Today, a century later, the Granite Mountain fire in Butte, Montana still holds that infamous distinction, even though there is still no consensus on the precise number of lives it took. The numbers, skewed by confusion and uncertainty, range from 163 to 173.
Many miners were killed within minutes, others died in the dark hours and hours later – some more than two days later – succumbing to poisonous gases or simply exhausting every last bit of that most precious, basic requirement for life – oxygen.
In just days, in the midst of mourning and anger, miners returned to other sections of tunnels cut up and down and sideways beneath the Butte hill. Some wounds healed over time, some did not, and decades and generations have since passed.
But history lives on, especially in Butte, and even 100 years has not softened two tragic ironies about the disaster: It was during efforts to make the mine safer that it all began, and it was because the mine was ventilated so well – usually a great thing – that flames and deadly smoke spread so fast.
In the morning hours of June 8, crews started lowering a 3-ton electrical cable down the Granite Mountain mine shaft to finish work on a sprinkler system the North Butte Mine company was putting in to protect against fire.
At 8 p.m., the cable slipped from its clamps and tumbled down the shaft, landing in a tangled coil at the 2,400-foot level. On the way down, according to accounts, it hit timbers and other obstacles, stripping covering and exposing oil-soaked insulation.
It was 11:30 p.m. when assistant foreman Ernest Sullau and three others took a hoist car down to examine the cable and pull it up. Sullau accidentally brushed the exposed cable with a carbide lamp he was holding, sparking a flame that moved up the cable like a fuse for dynamite and setting fire to shaft timbers.
The Granite Mountain shaft had a downcast air current, delivering fresh air to miners below, while the nearby Spectator shaft carried air out of the North Butte. It was considered the best-ventilated mine on the hill, but under these circumstances, it fanned flames that filled the tunnels with smoke and gas.
After the first alarm sounded, some of the 410 miners below on the graveyard shift scurried toward the Granite Mountain shaft, not knowing that's where the first started. They were quickly poisoned by gas.
Many scurried to higher levels and escaped into other mines. But many were trapped, some quickly building bulkheads to cut themselves off from gasses moving through the tunnels, hoping that better air and rescuers would find them.
Twenty-eight men followed Manus Duggan's lead and built a bulkhead, waiting 36 hours for the air to improve.
Duggan "coaxed and harangued them to stay put until the air was pure enough for them to make a break," The Montana Standard wrote in a 1984 story recalling the disaster. When they did, Duggan and three others went one way looking for an escape route and 25 others went another direction.
Duggan and his group didn't make it out. The other 25 did.
Shift boss J.D. Moore and seven others built a bulkhead that kept them alive for 55 hours. They took turns rapping on pipes, hoping to be found. Moore wrote notes to his wife in his time book.
The last one, written on the book's cover and dated 9 a.m. on June 9, simply said, "In the dark, we are dying." Moore died within minutes of being rescued. Six in the group were found unconscious but alive and were hoisted out.
Sullau, a German immigrant, joined the rescue work, telling colleagues that he was responsible for the fire. He disappeared into smoke on a last rescue attempt and was unconscious when found. Doctors worked for three hours trying to revive him at the surface, but after gaining consciousness briefly, he died.
According to an account by the Anaconda Standard at the time, many suffered cruel deaths.
Some had obviously clutched their throats gasping for breath, the newspaper said.
"The fingers of some were blood-stained from wounds caused by tearing at the rock in a last mad effort to get relief by thrashing about in the gas and smoke," it said.
Above ground, wives and mothers and children looked on in horror and anguish.
"As the watchman announced the names of men who were either saved or missing still, here and there in the crowd a woman would cry out with a delirium of joy, or break into wild raving at the shock of hearing that a loved one still was in the smoke-laden drifts."
Now, 100 years later, stories of the heroism and heartbreak live on, woven into Butte's gritty history of both triumph and tragedy.